Are you going to organize sale promotion on your online store? It is necessary for you to use Woocommerce Countdown Plugins to add a live time counter to your product page so that you can encourage your customers to make a purchase faster. Nevertheless, which is the most high-quality tools among countless ones in the market? In today's collection, we will show you a list of best Woocommerce Countdown Plugins that can completely help you achieve these tasks without effort.
The advantage of the Woocommerce Countdown plugin
With a Woocommerce Countdown plugin, you can add an eye-catching countdown timer in a few clicks. The clocks will inform your customers once the sale promotion ends.
Thanks to that, your customer can know how much time they have left to buy your sale products. One of the good points is that these tools don't require you have professional coding knowledge. All you need to do is copy a shortcode and paste it on your product page.
For those reasons, why don't you dive into the following useful tools right now?
Top Woocommerce Countdown plugins

In order to run successful sale programs, you will need this Woocommerce Countdown plugin. It allows you to create urgency and scarcity, which are the perfect motivation to make your customers purchase quickly and prevent abandoned cart cases. With this plugin, it is possible for you to run pre-scheduled promotion campaigns for season sale, pre-launch sale…
Provided features:
Set up sales with 2 pre-scheduled dates and time
Custom campaigns by creating rules
Provide shoppers a specific deadline for action by running a countdown timer
Support a counter bar which shows real-time status of stock
and more.
Highlights:
Simple to set up
Quick support
Provide many useful features
Beautiful output.

A WordPress Countdown plugin allows you to improve the cart conversion rate. When customers add a product to their cart, the countdown timer will start. Decrease abandoned cart rate by permitting your customers to know the time an order will be kept.
Provided features:
Compatible with WordPress 5.0 and Woocommerce 3.5+
Banner messages
Show countdown timer at the top banner
Custom placement with shortcode
Checkout notice of countdown timer and Woocommerce cart with many styles
and more.
Highlights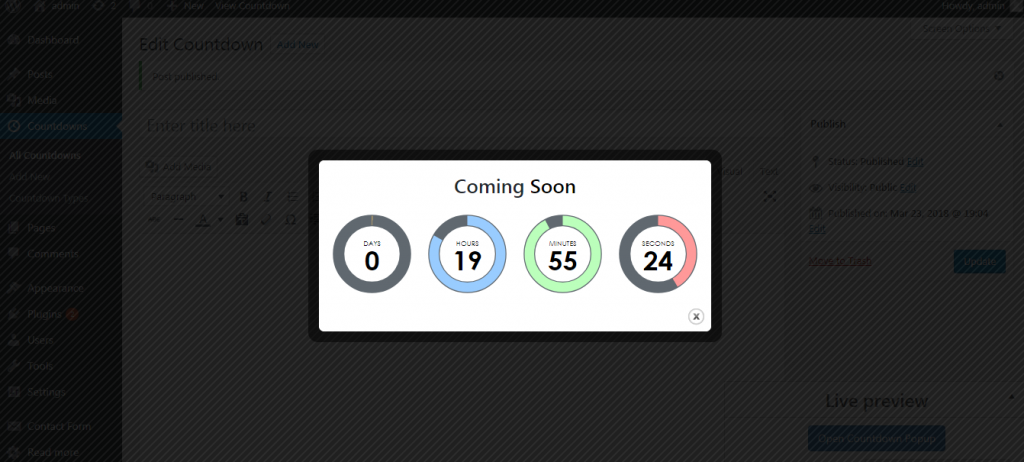 A Woocommerce Countdown plugin which is fully customizable and it adds a great countdown timer to your site easily and efficiently. By using this plugin, you can make a beautiful and functional countdown timer in no time. Moreover, a countdown timer can be used in pages or posts by adding the shortcode.
Provided features:
Circle countdown with popup
Flipclock countdown
Woocommerce countdown
and more.
Highlights:
Fully Responsive
Helpful and fast support.

It will be not difficult anymore to increase your site conversion rate by using this Woocommerce Countdown plugin and taking advantage of strategy "Fear of Missing out" of customers, this plugin is really easy to use!
Provided features:
Regular and Evergreen countdown
Cookie & IP detection
Place the timer in the place you want in product page
A page can have many countdown timers
Support shortcode
Schedule Campaigns
and more.
Highlights:
Fully customizable
Simple to use
Good support.

An easy to use Woocommerce Countdown plugin for you to build an outstanding and full-featured countdown timer quickly.
Provided features:
Support shortcode block of Gutenberg
Support unlimited countdown timer
Background width and color can be customizable
and more.
Highlights:
Responsive support
Provide free version with many settings.

This is a useful Woocommerce Countdown plugin for you to add a live time counter to any Woocommerce product.
Provided features
Provide style, template, update rate of timers
Disable/enable the page to reload when time ends
Optional time format
Create a message when the time ends.
Highlights
Conclusion
It's time to make your store revenue increase if you know how to run promotion deals efficiently along with the best Woocommerce Countdown plugin. Hopefully, our blog is valuable for your online store.
Additionally, we would like to introduce a list of eye-catching, SEO-friendly free Woocommerce WordPress Themes on our website. They will help you easily build your desired website without effort.
Thank you for your reading and see you next time.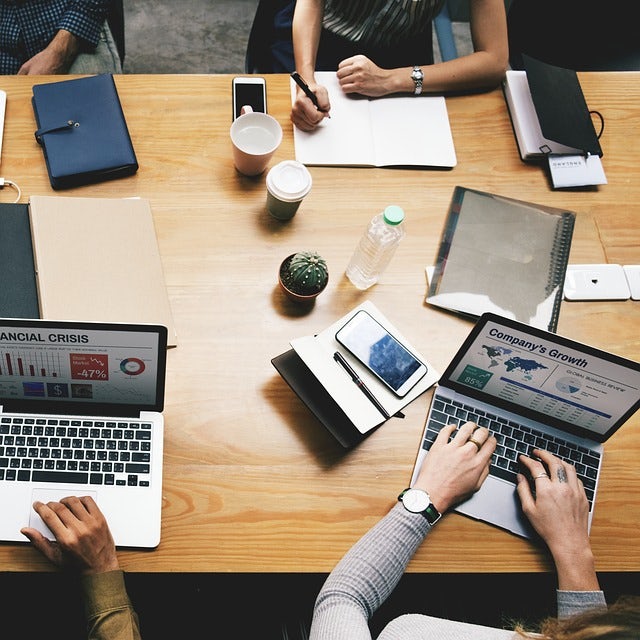 We're a Digital Team from EngineTemplate with 5 content experts. Our team has 5 years exp in open source Joomla and WordPress, we make daily blogs and build useful resources for everyone who is having issues with open source while using it.