Are you looking for a portfolio extension that will assist you in creating an amazing portfolio gallery? We are confident that you will be bombarded with several results on the internet, leaving you unsure of which is the best option. This article will clear all your confusion because you'll be unleashed with the top 7 Joomla Portfolio Extension for Joomla in 2022. It's time to discover!
Why should we download Joomla Portfolio Extension?
An excellent portfolio template will serve as a first impression and will be required to persuade potential clients to choose you. As a result, you will need an extension to assist you in creating a professional-looking interface. Recognizing the significance of this, we have compiled a list of the best Joomla Portfolio Extensions you may employ. Explore with us!
Top 7 Great Joomla Portfolio Extensions

Advanced Portfolio Pro is a fantastic extension that upgraded from its former version Advanced Portfolio. It's built with a clean responsive style as well as outstanding features. Furthermore, this extension comes with both a list and detail view to improve the user's visual experience.
Provided feature:
Easy file upload
Project Column
Pagination
Project URL
Joomla MVC Standard
Projects management:
Project Order
Multi-level/nested categories
And more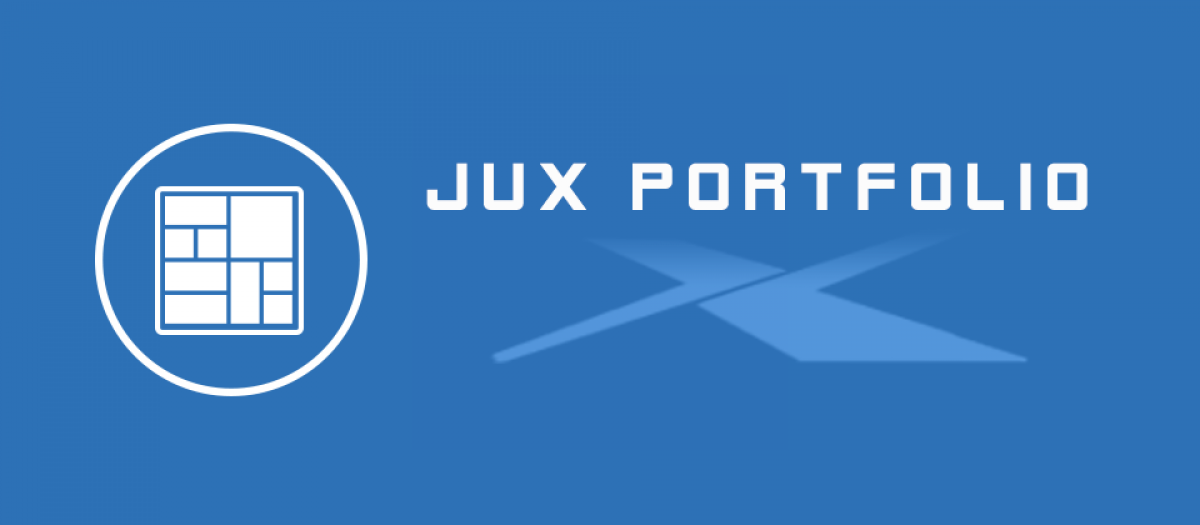 JUX Portfolio is a great module to show off your gallery or portfolio. It makes use of the jQuery library to display your images in a grid format with a masonry effect. Besides, it has the option of displaying with custom width or responsive width of 100%. It also works with a variety of tablets and smartphones, including the iPhone, iPad, Android devices, and others.
Provided Features:
Creative style in the user interface
Fully functional back-end
Various options for hover effect
Mouse Wheel support
4 different Thumbnail types
Creative style in the user interface
Runs on modern browsers (IE9+)
Unlimited items
And more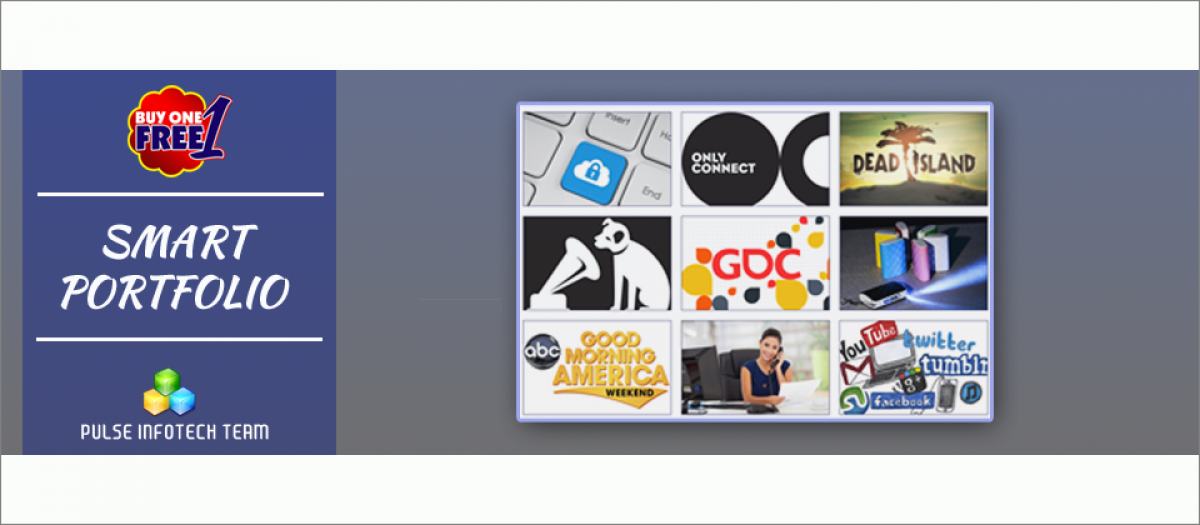 In addition, the extension is also easily compatible with The jQuery Smart Portfolio. This is a quick and easy way to start a front/back card navigation. Plus, you have the ability to provide the content and use the plugin to generate it easily. Furthermore, this addon makes use of CSS3 transitions, which are compatible with IOS.
Provided Features:
Jquery no conflict option Inserted
Transition supported
Use it as a portfolio, sponsors
 Dynamic Control images
Change color options and number of blocks
Link option Enable
And more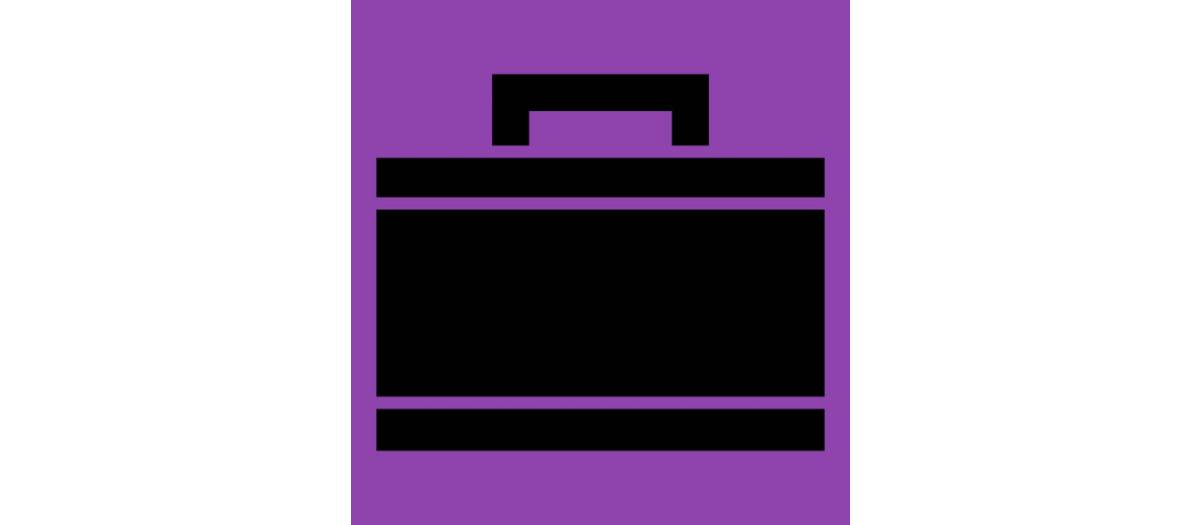 This is a basic and useful module that allows you to construct a page for showing portfolio items on your website. Besides, you can quickly add details to each item, such as the most recent projects, client logos, photographs, and videos. Another remarkable feature is the plugin's responsive design, which means your portfolio will look amazing on any device.
Provided feature:
Unlimited items/categories
Easy to use and customize
Filtered items using jQuery animations
Categorized portfolio items
Support Font Awesome Icons
Responsive Portfolio Module
Order Portfolio CategoriesOrder Portfolio Items
Support to visible to all or registered users only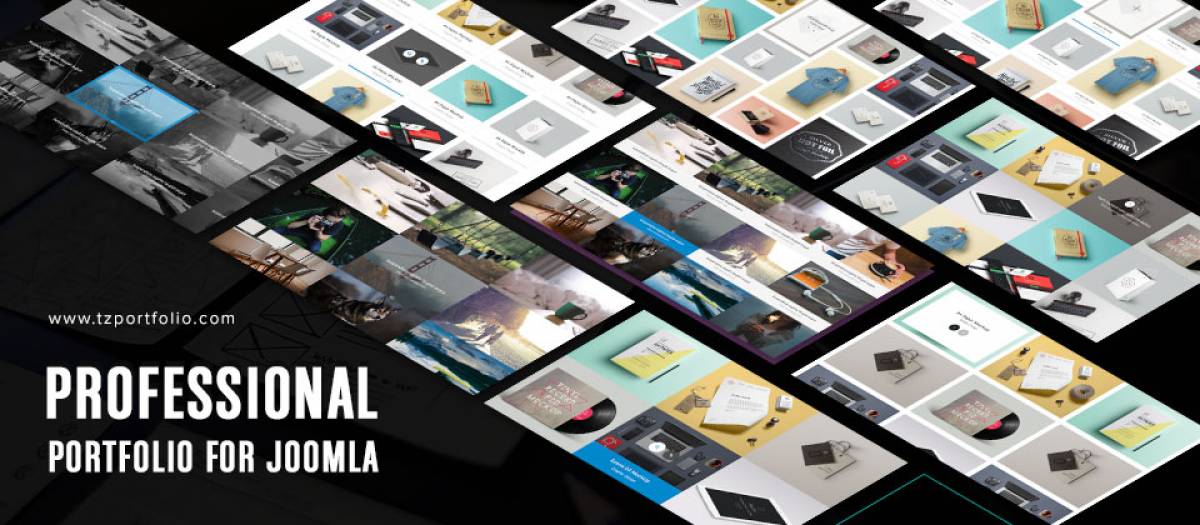 TZ Portfolio is a strong advanced portfolio plugin for Joomla that was built on the foundation of its previous version. This extension provides you with free access to a variety of paid add-ons and gorgeous template designs. Moreover, it supports a variety of media formats, including photos, image galleries, and even movies. Furthermore, the custom field plays a vital role in assisting users in creating custom fields for category or portfolio items.
Provided feature:
Stable core system
Easily Extendable
Template System and Library
Multilingual Ready
Responsive Design
Bootstrap 4 Integrated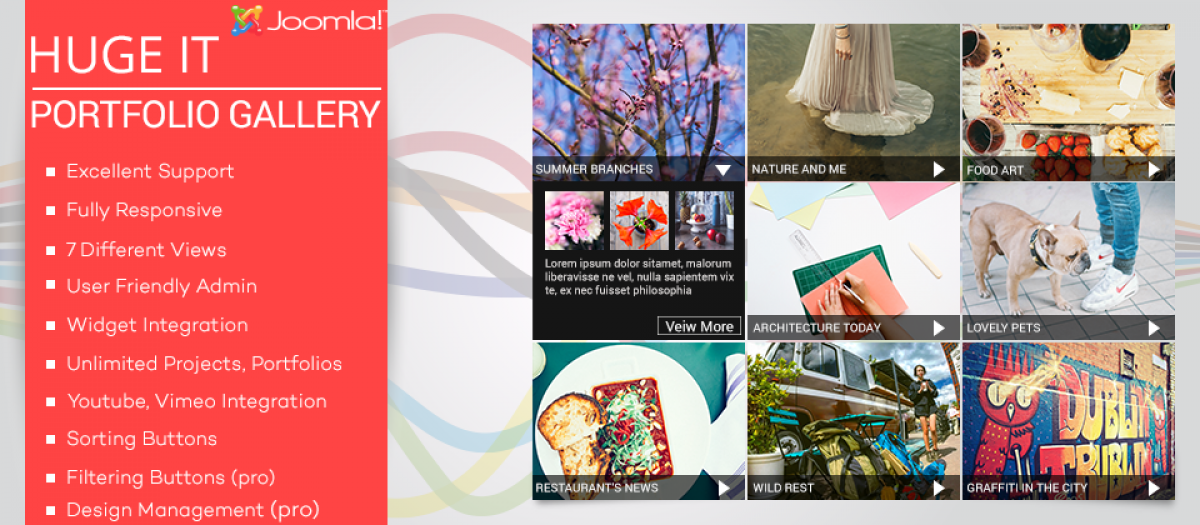 If you wish to present your photos, videos while also including more images and videos, then this Portfolio Gallery extension is what you need. This extension allows you to use seven different perspectives. Apart from that, all free Portfolio gallery versions now have the ability to use Sorting buttons. With the use of them, you can organize all of the work in the portfolio gallery by date, name, and so forth…
Provided feature:
Blocks Toggle Up/Down
Full-Height Blocks
Content Slider
Lightbox Gallery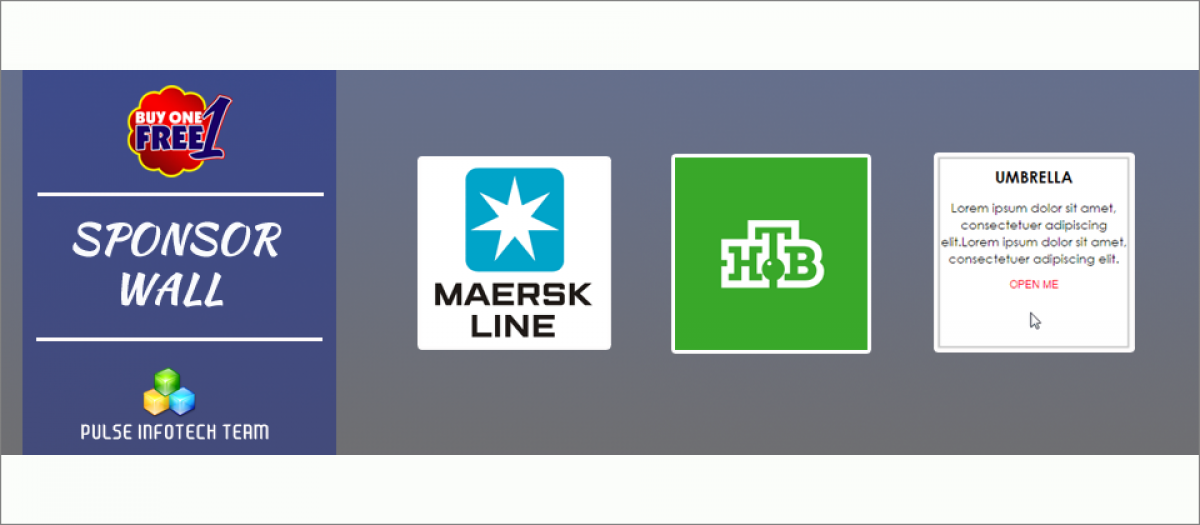 The last Joomla portfolio extension on our list is Sponsor Wall. This extension is compatible with all platforms, including desktop computers, tablets such as the iPad, and smartphones such as the iPhone and Android. Size and design are always appropriate for your website and viewport. On the admin side, the key feature is that you may store your project or other objects in whatever category you like.
Provided feature:
Responsive
Possible dynamic option
Eye-catchy effects
Click counter
Conclusion
After research on the finest portfolio extensions for a Joomla site, we finally conclude that each portfolio extension mentioned has its own outstanding features and functionalities. They are worth a try because they support frequent upgrades and are compatible with the current Joomla version. If you have any trouble, feel free to share your thoughts and comment below.
Last but not least, you can refer to free Joomla templates to attract your visitors.