If you are dealing with creating a beautiful photo gallery on your Joomla website, then using photo retouching services is regarded as one of the most efficient solutions to handle this problem.  Now, we give you some wonderful solutions. Let's go and grab the best FREE Joomla photo gallery extension suitable best for your website!
The advantage of Joomla Photo Gallery Extension
In need of the best Free Joomla photo gallery extension to display your photo album or personal portfolio. Don't worry! In this article, we show you 8 amazing Photo gallery extenions for Joomla that will fit your project.
Top Joomla Photo Gallery Extensions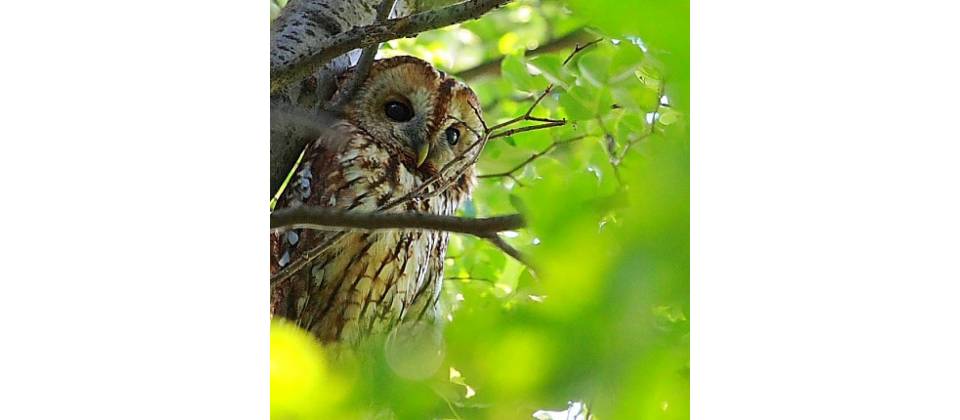 One of best free joomla photo gallery extension that you can use to add photo and multimedia galleries to your Joomla article is sigplus.
Highlights:
– user-selectable pop-up window engine, including boxplus (specifically designed for sigplus), Bootstrap Modal, Fancybox and Slimbox2
– free-flow and grid layout mode; row, column and grid arrangement
fully responsive, mobile-enabled
– support for image types .jpg, .png and .gif (with and without transparency, with and without animation)
– multimedia support (HTML video tag)
– and more.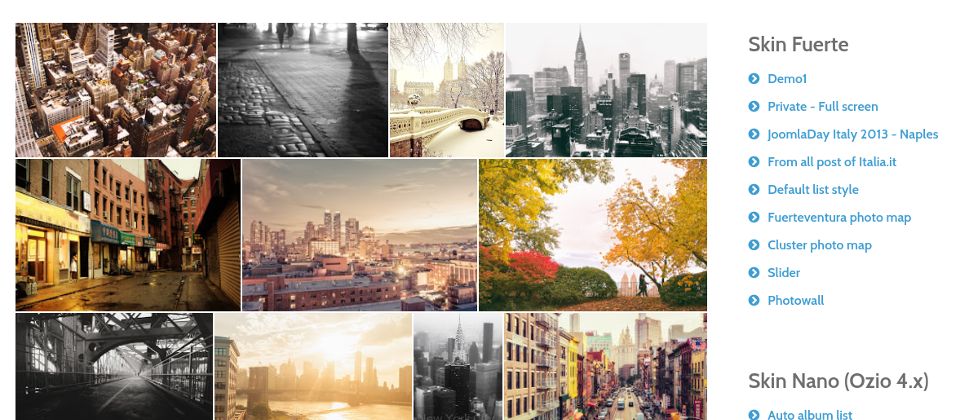 Ozio Gallery – one of best Free Joomla Photo Gallery Extension with many useful features that will help you display your photos from Google+ albums ( both private and public) in vivid way.
Some remarkable features:
– Support for adding image galleries inside your Joomla! articles or modules.
– Links that go directly to a single image.(Deep Linking).
– Photowall thumbnails.
– And more.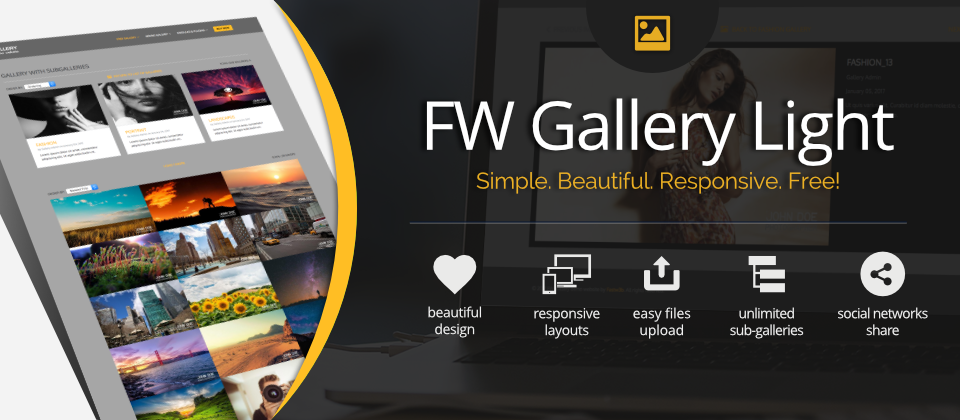 FW Gallery – simple image gallery extension for Joomla! It comes with many excellent features. Let's see some it's remarkable features:
– Custom watermark for all images
– Option to hide galleries/images, names/authors
– Highly configurable gallery list and single gallery grids
– Capacity to read EXIF information
– And more.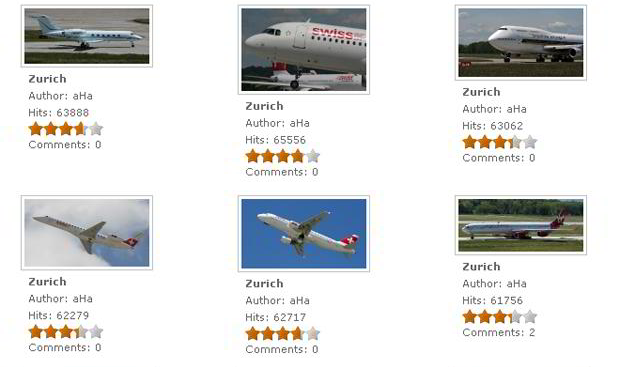 One of best free Joomla photo gallery extension we would like to recommend is JoomGallery.
Main features:
– There are 3 image sizes: Thumbnails – Detail images – Original images
– Unlimited nested categories possible
– Almost all functions and outputs can be switched off
– Access rights for categories according to Joomla's user groups
– And more.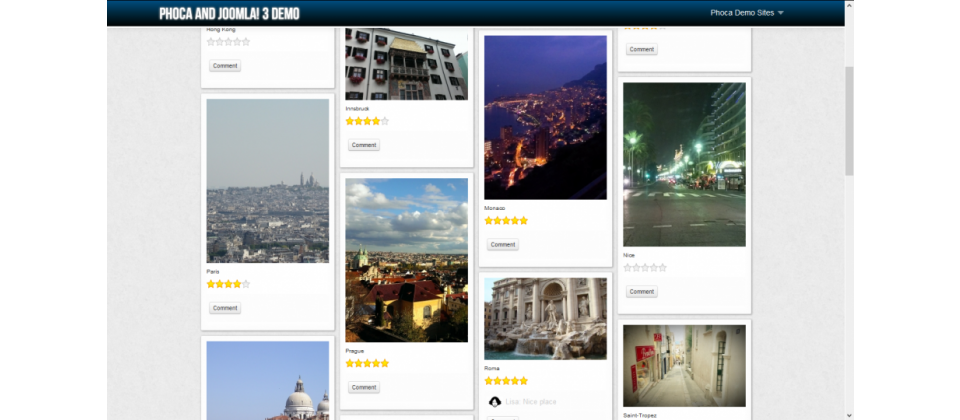 This also an amazing free Joomla photo gallery extension with many excellent features that you should not ignore. You will have a perfect photo gallery with it.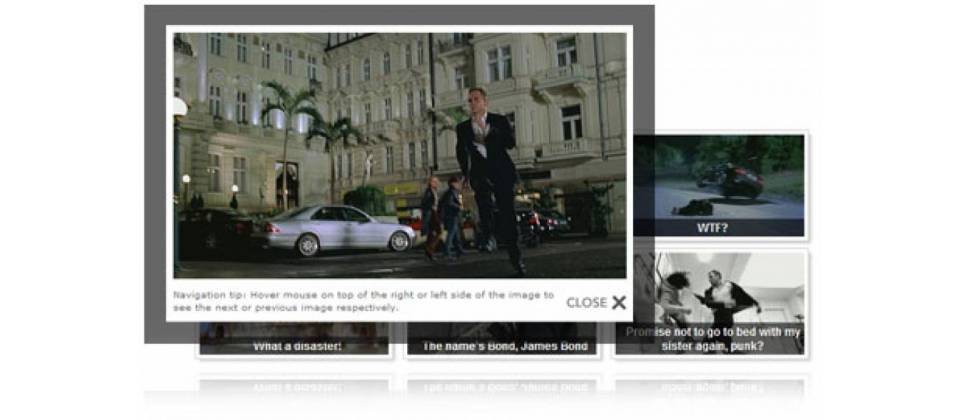 Simple Image Gallery is an ideal free Joomla photo gallery extension for those who like simplicity. All images are presented in grid with Polaroid-like background for the thumbnails and lightbox effects for the full-size images.
Highlights:
– Uses the core Joomla updater.
– Uses Fancybox 3 for the lightbox/modal previews
– You can place one or more image galleries anywhere within your content giving you total layout freedom.
– And more.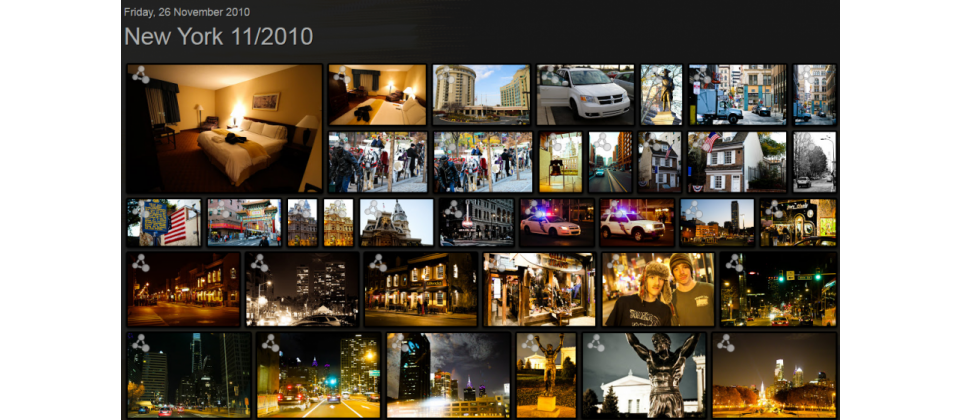 Event Gallery – an easy to use photo gallery extension for Joomla which supports adaptive and responsive layouts and provides a unique way of presenting images. Here are its excellent features:
– Includes Google Picasa Web Albums/Google Photos, Flickr, Amazon S3 and locally stored images
– Joomla 3.7 & PHP7 compatible
– Five configurable ways to display images
– Supports FTP uploads for mass data processing
– And more.
Conclusion
The above-mentioned best free Joomla photo gallery extension will make your work easier and help you in improving your Joomla website. Furthermore, you can use our free Joomla templates to build a wonderful Joomla website in no time. ?
If you have any question about this post, don't hesitate to leave a comment below. And don't forget to share with your friends if you find it useful! Thanks!