Are you finding a tool to help you build and manage menu effectively? This blog can help you do that! Let's take a look!
Why should you choose Joomla Menu System Extensions?
This collection of 13 Best Joomla Menu System Extensions will help you find the right navigation option for your Joomla website!
Top Joomla Menu System Extensions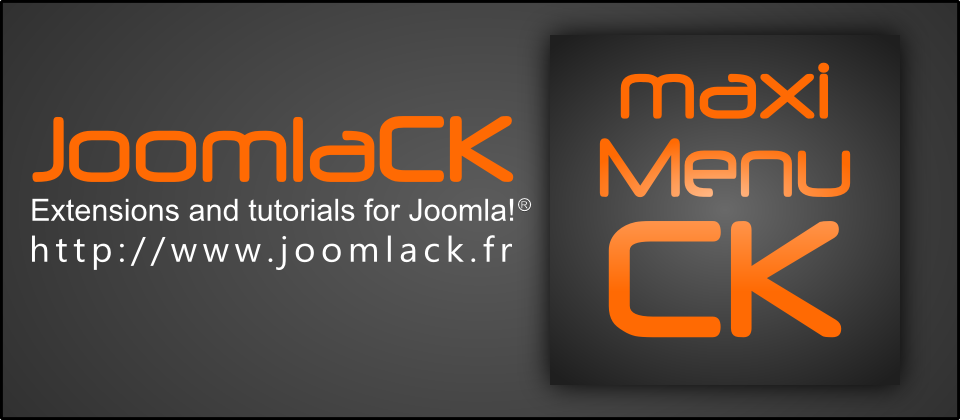 Maxi Menu CK – a wonderful Joomla Menu System Extension with many excellent features. Maxi Menu CK is a dropdown menu with multicolumns and multirows. Here are some of its features:
Multicolumns AND multirows
Loading of module in the menu
Fancy effect on first level items
SEO optimized
And more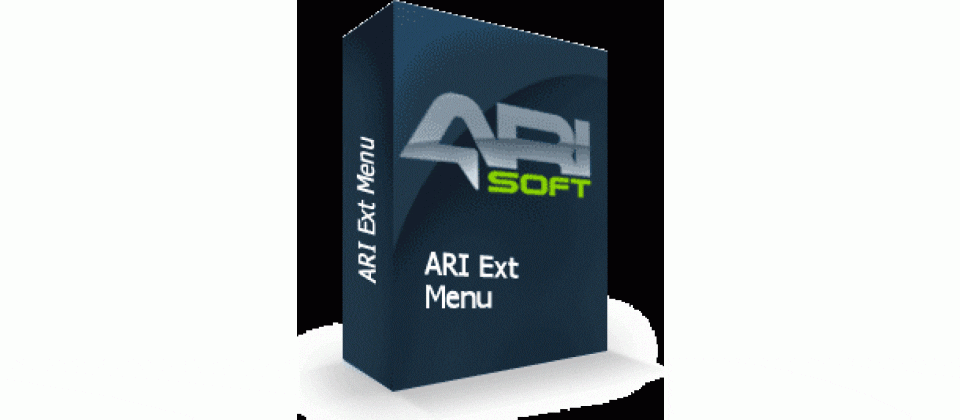 ARI Ext Menu – one of best Joomla Menu System Extensions that you can refer to add to your Joomla website. It supports Joomla! 3.0.
Some remarkable features:
Highly customizable
Open source and under GNU GPL license
Works in all modern browsers
And more.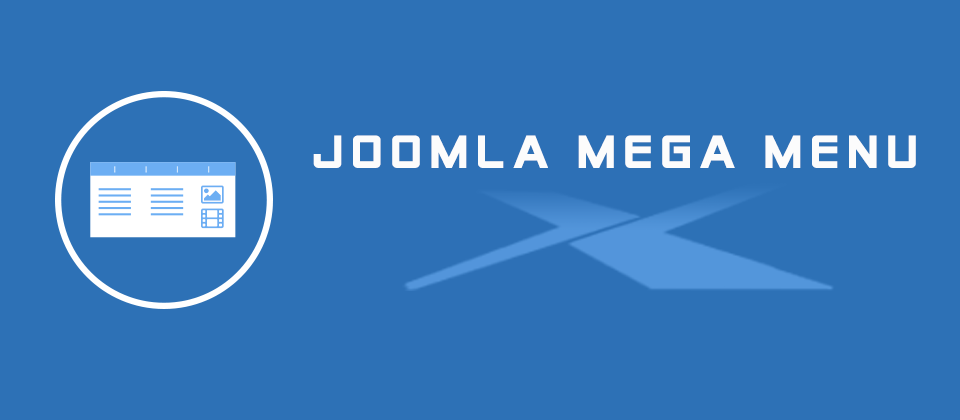 JUX Mega Menu allows you to display a ton of content in menu item including text, images, module and articles. This Joomla menu systems extension works well with Joomla 3.x.
Key features:
Support multiple types of contents
Fully responsive
Create beautiful menu layout with smooth effects
Ensure great User experience
And more.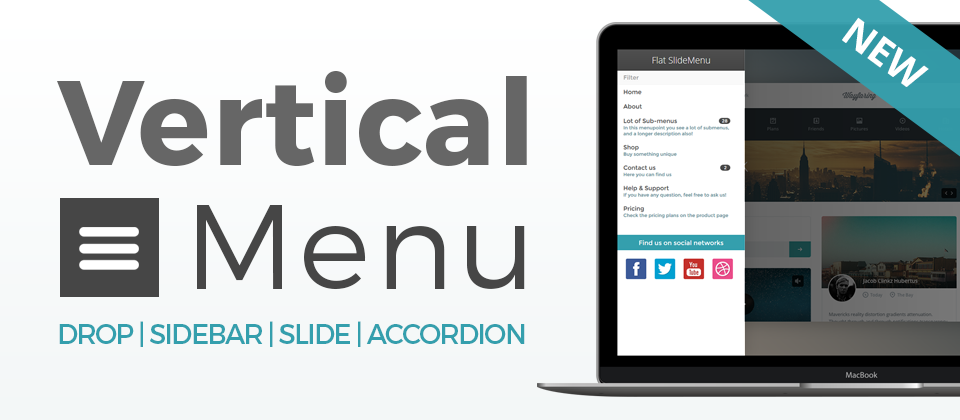 Introducing Vertical Menu! This is a user-friendly and highly customizable menu systems extension for Joomla. It's fully responsive, so it looks awesome on all modern devices. It allows search engines to properly index the content of your menu because it's SEO friendly.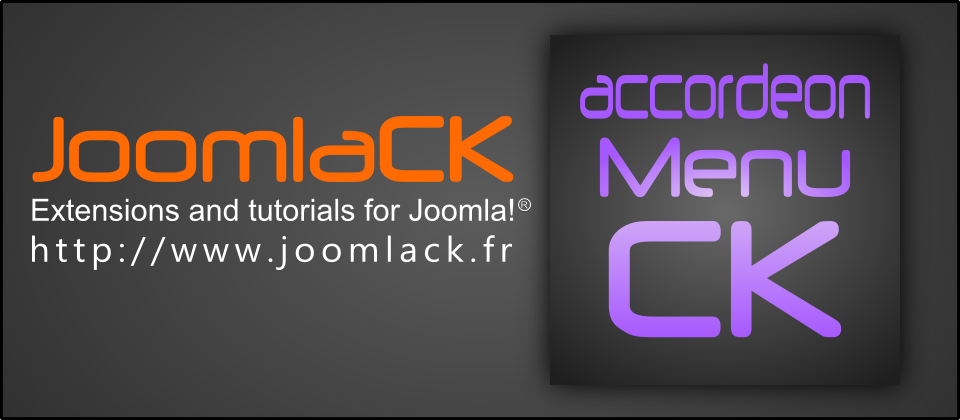 Accordeon Menu CK is an amazing Joomla menu system extension which allows you to insert descriptions for each menu link and display some image beside the text.
Highlights:
Nice effects to open submenus
MVC structure
Fade transition option
Image display with or without text
And more.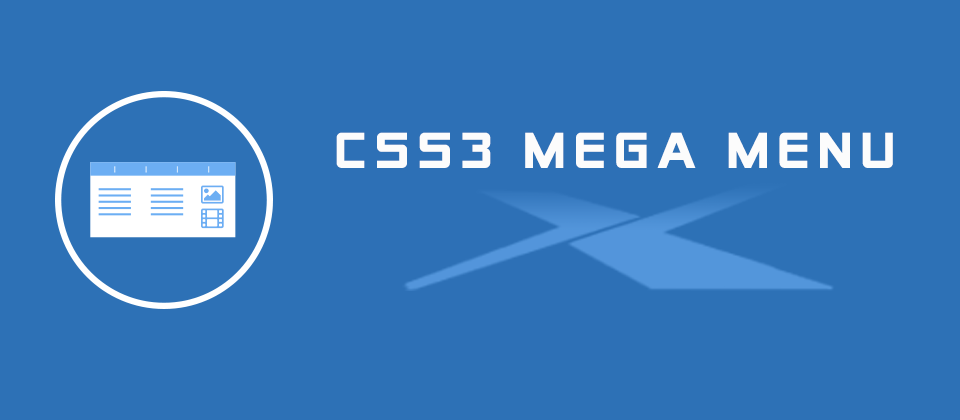 JUX CSS3 Mega Menu – an amazing Joomla menu system extension to create a perfect mega menu. It allows you to display texts, images, modules and articles in menu items. It comes with many excellent features:
Allow displaying in different positions
Fully responsive
Sticky Menu available
Hover background color available
And more.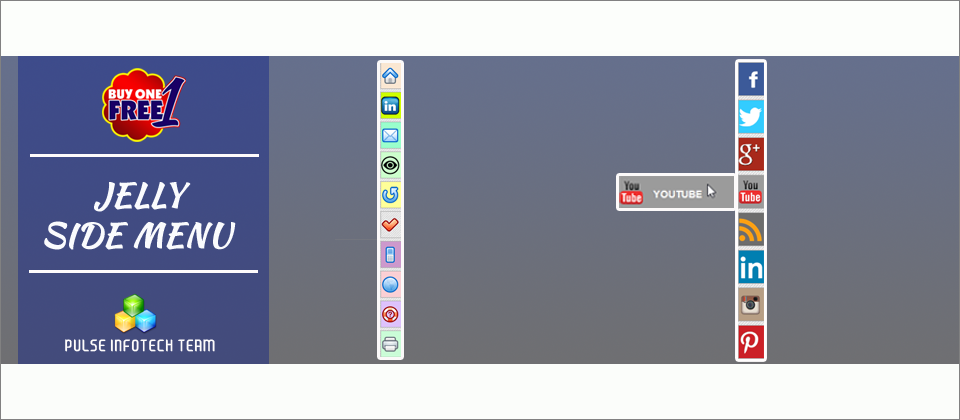 Jelly Side Menu Joomla menu system extension which allows you link internal pages for your site or external link as per your need.
Main features:
Display 1 to 7 Menu Control it from Admin section
Smooth Jquery Efect with nice style
Navigate Left or Right Side of your site little icons
And more.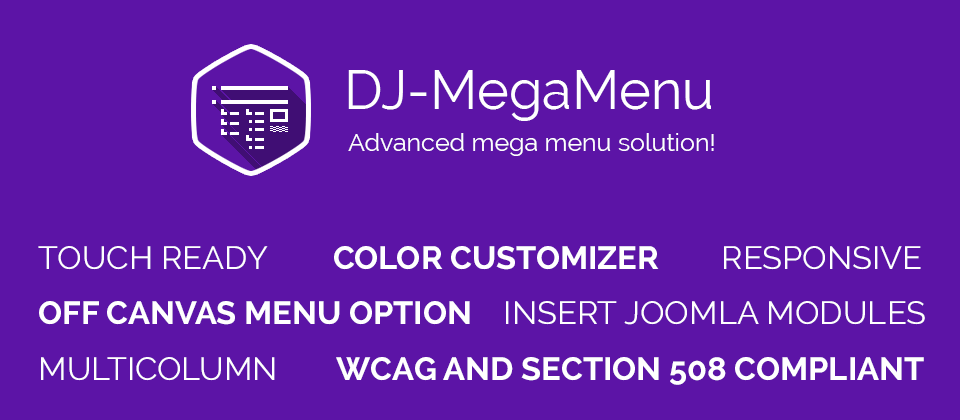 Have a look at DJ Mega Menu is an amazing Joomla Menu system extension which allows you yo build an advanced menu system. You can easily add anything to the menu and create unlimited variations of the menu. Moreover, it also comes with many excellent other features, you will love it for sure!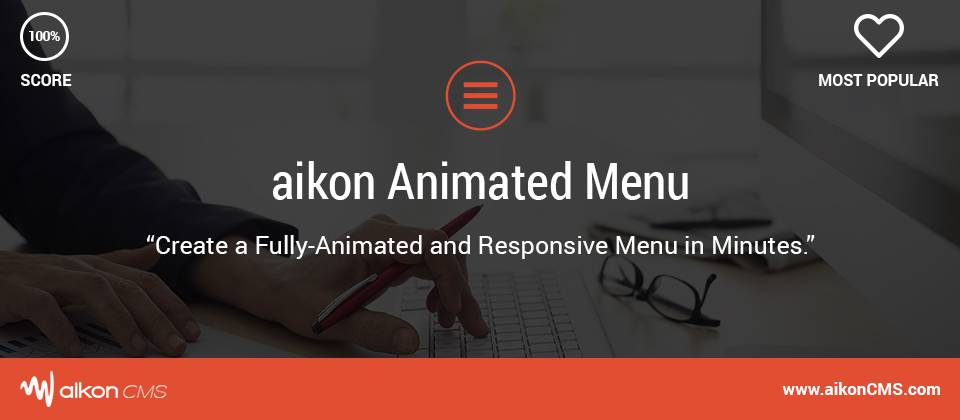 aikon Animated Menu is an ideal choice for you if you want to create modern and beautiful menus. A few remarkable features in the aikon Animated Menu:
Various Animations
Auto Responsive
Custom Element Order
Advanced Mobile Settings
Highly Customizable
And more.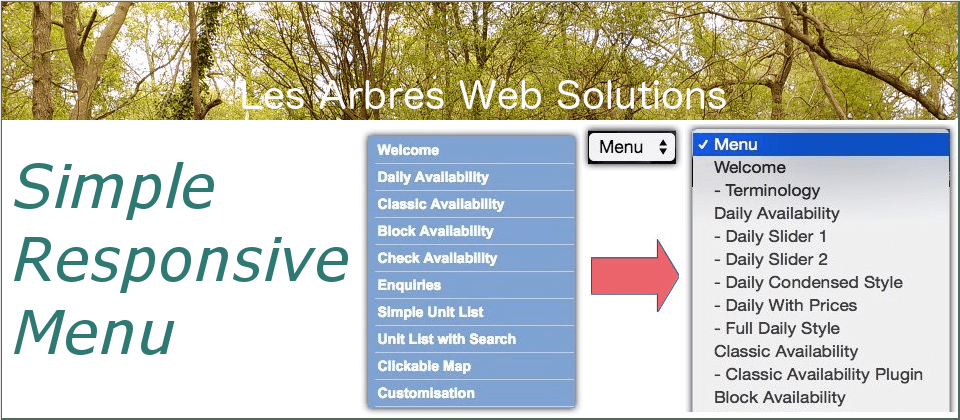 Simple Responsive Menu – wonderful Joomla menu system extension whick will make your vertical menu responsive. It allows you to configure the screen width where this switch takes place, and the position of the select list menu.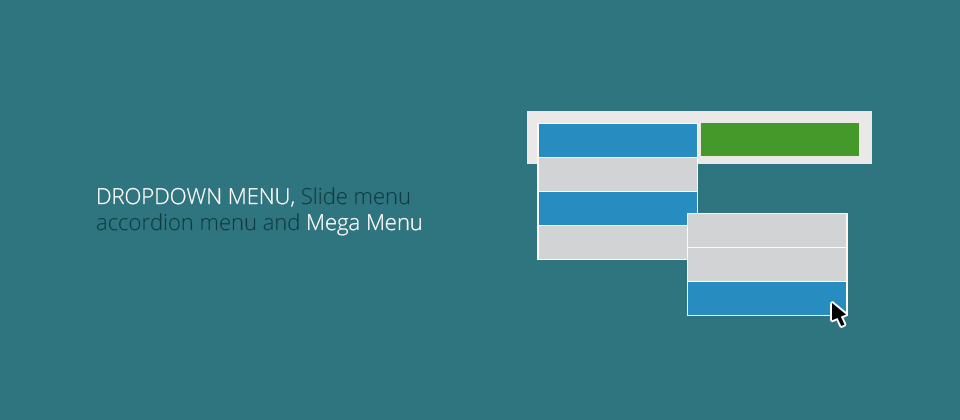 Menu Pro – a powerful Joomla menu system extension which allows you to handle a great amount of menu items by cleaning up a busy layout. It's also an awesome navigation tool.
Some remarkable features:
Compatible with Joomla 2.5, Joomla 3 and later versions
Multi-level submenu
Allows to set the level to start/end rendering the menu items
Allows to add and apply suffix to the CSS class of the menu items
And more.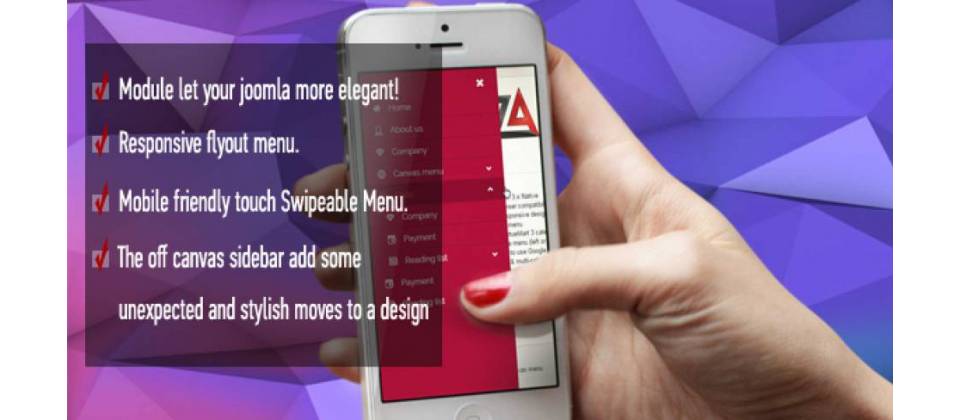 Za Canvas Menu is a multi purpose flyout menu, everything will look more interesting thanks to the different layouts and synced transitions of the menu and the page.
Some of the Za Canvas Menu features:
Joomla! 2.5, 3.x Native
Support VirtueMart 3 categories
4 animated style menu
Very flexible and easy to use
And more.
Conclusion
Hope you find the most suitable Joomla menu system extension for your Joomla website. Would you like to recommend any Joomla menu system extension else? Please share with us by leaving your comment below. Furthermore, you can refer to free Joomla templates to create a wonderful Joomla website. Thanks!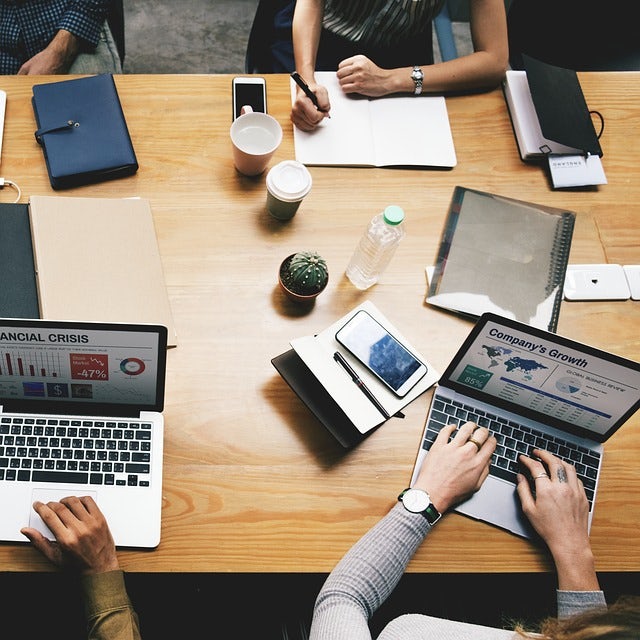 We're a Digital Team from EngineTemplate with 5 content experts. Our team has 5 years exp in open source Joomla and WordPress, we make daily blogs and build useful resources for everyone who is having issues with open source while using it.