An increasing number of users tend to attend online classes rather than traditional ones because of some convenience conditions it has brought about. Therefore, using Elementor LMS Plugins will help you not only catch up with this development but also create LMS websites easily. Hence, we have collected a list of 7 Useful Elementor LMS Plugins In 2022 for you to save time and effort. Let's start!
What are the benefits gained from Elementor LMS Plugins?
One of the primary plus points of Elementor LMS Plugins is that this plugin will assist you to build your own LMS websites in some simple steps and without any coding request. On the ground of that, you are able to create online courses, restrict content accessibility, and manage students effectively. Moreover, it also allows you to sell your courses and accept payments easily thanks to the compatibility with WooCommerce and other eCommerce plugins. Last but not least, you can extend the functions of your Elementor sites via the integration of Elementor LMS Plugins with others themes and plugins.
Top 8 Amazing Elementor LMS Plugins

MasterStudy LMS consists of whatever you want to create LMS websites. By using this plugin, you can make online learning websites from WordPress sites at ease. In addition, it also gives you a chance to sell your online course effectively. Furthermore, via the compatibility with Learning Management System (LMS) features, you can manage your students, online course, and more in a safe way.
Provided features
Speed-optimized
Demo course import
WooCommerce integration
User-friendly layout
Private message system
Shortcodes compatible
And so on

WP Courses is an ideal choice for you to erect online learning websites from WordPress sites. By using this plugin, you can make use of its features to make your LMS sites stand out from other competitors. With a user-friendly layout and drag-and-drop tool support, you can capture customers' attraction immediately. Also, it is compatible with Elementor, Divi, and more so that you can improve your site possibilities.
Provided features
Responsive
WooCommerce compatible
Themes and plugins integration
Mobile-friendly
No coding require
Limit lesson content
And much more

Element Pack Lite has more than 40 popular Elementor addons. Thus, this plugin not only allows you to create LMS sites but also enhances your site ability effectively. With two free widgets, Tutor LMS Course Grid and Tutor LMS Course Carousel, you are able to generate and organize your site layout in your own wish. Moreover, it also permits you to turn your site's visitors into students smoothly.
Provided features
40+ prevail addons
HTML5
CSS compatible
No coding knowledge require
And much more

LMS Plugin is suitable for all kinds of education websites with countless vital elements for the development of LMS sites. It works well with both Elementor and Gutenberg, so this plugin is extremely simple to use and customize. This plugin licenses you to create online classes without coding requirements. And, the WooCommerce integration also helps you to sell your course simply.
Provided features
Unlimited online courses and lessons
Backup and restore
Custom emails
Backup and Restore

Automated
Student control and manage
WooCommerce integration
And so on

LifterLMS is one of the most favorite Elementor LMS Plugins among Elementor users. By utilizing this plugin, you can both design LMS sites and structure online courses in your own way. Similarly, you also obtain a chance to put your online educational knowledge on sales easily. In addition, it's also possible for you to restrict content and improve your site possibilities.
Provided features
Elementor and other plugins compatible
Integrates with 1500+ apps
Mobile-friendly
Secure and Protection
Build for compatibility
And so on

Elements Ready provides tons of blocks and widgets for Elementor users. This plugin has more than 90 Elementor addons and widgets to help you customize your site at ease. Moreover, you can use the LearnPress Category Elementor Addon in the premium version to create online LMS sites and manage content as well as students in a simple way.
Provided features
550+ Ready Sections
20+ Ready to used Templates
Responsive
Various custom options
Unlimited Icons & Sets

Cross-Browser Compatible
Lightweight, fast, and easy to use
WooCommerce widgets
And so on

Tutor LMS Elementor Addons is one of the useful Elementor LMS Plugins that you should pay attention to. This plugin offers various layouts and styles for you to present your courses. In addition, Tutor LMS Elementor Addons also features 4 different course carousel styles and 24 widgets that can make your learning sites outstanding from others.
Provided features
24+ widgets
Optional to course carousels
Different designs for each course
4 distinct course carousel styles
Simple to use and customize
This amazing Elementor LMS plugin that you should not miss. Academy LMS Elementor Addons give you the opportunity to design any type of your design learning website without effort. There are 3 widgets for all pages and 20+ widgets for the course single/details page with template builder. Moreover, it offers a wide range of customization options to create a professional learning site.
Provided features:
Course Template Builder for course single/details page.
3 widgets for all Pages (registration, frontend dashboard, course grid)
21+ widgets for Course Single/Details Template Builder
Conclusion
To conclude, have you found the most suitable Elementor plugin for your site? We believe that it's necessary for you to compare both advantages and disadvantages of all these plugins to draw the best one.
Our Free Elementor WordPress Themes collection of advanced WordPress themes and templates that are compatible with Elementor, so give it a look in case you want to take your site to the next level!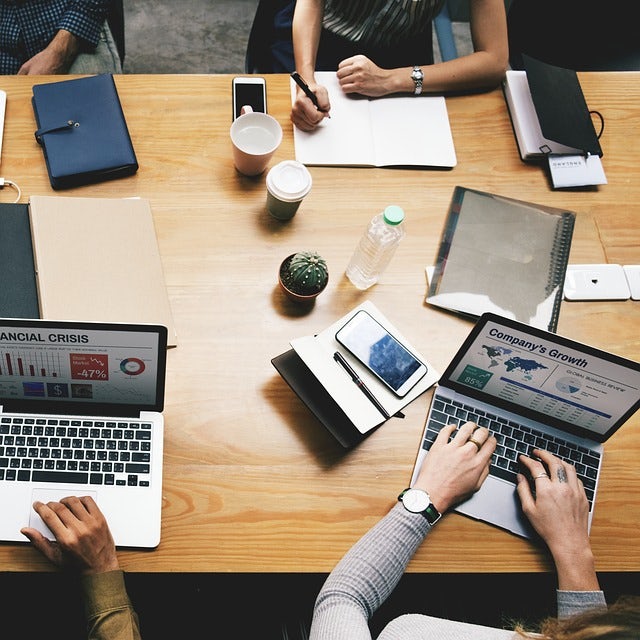 We're a Digital Team from EngineTemplate with 5 content experts. Our team has 5 years exp in open source Joomla and WordPress, we make daily blogs and build useful resources for everyone who is having issues with open source while using it.