Why don't you help your customers leave a comment conveniently on your site with a useful WordPress Comment Plugin?
The benefit of WordPress Comment Plugin
One of the easiest and most efficient ways to interact with your customer is by allowing them to comment on your site, so you will know customers' opinions about your products/articles. In this collection, we are going to introduce you to some of the greatest WordPress Comment plugins which support you in doing this job easily and beautifully, let's give it a look!
Top Useful WordPress Comment Plugin

This amazing WordPress Comment plugin from wpDiscuz makes it possible for you to add a responsive box for commenting to your site blogs or any content style. Besides, you can generate a new thread for discussion by using this plugin, which allows you to reply to customers' comments.
Provided features:
Support multisite and RTL language
Support interactive box for commenting on posts and other kinds of content
Comment thread design and Comments form are responsive
Support notifier buttons to provide live updates of new comments
Anonymous comments (email and name can be set as not requested)
Facebook, Twitter, and other social networks login integration
Sort comments by oldest, newest, most voted
and more

Super Socializer is one of the best comment plugins for WordPress that enables your customers to leave a comment using their social networks account. Moreover, sharing your site content on customers' walls is also possible, therefore, you can earn more traffics from social channels.
Provided features:
Compliant with GDPR
Gutenberg editor, myCRED compatibility
Support up to 100 social networks
Icon customization options are free
Vertical and horizontal layout for sharing
Target URL for sharing can be customized
The order of sharing icons can be rearranged
Disable/enable sharing on user pages/posts or custom/default post types
and more

A useful WP Add-on for Facebook Comments helps your customers to send a comment on the content by their FB accounts. Plus, you will get an option to share comment activity with customers' friends on FB and there's a tool to limit the comments.
Provided features:
Easy to use
Quick support.

A special WordPress Comment plugin to permit users to sign up and get email notifications, you can also use it to unsubscribe a specific post or suspend all notifications. In addition, almost all problems that may cause bad influences to Mark Jaquith's version might be solved easily by this plugin, while admin can enable a double opt-in mechanism as well as request customers to identify their subscription clearly.
Provided features:
Have no influence on WordPress core tables
Search and manage subscriptions on your site easily
Import to comments data (and its clone) Mark Jaquith's Subscribe
Customizable messages without requiring poEdit
Unsubscribe in one click
and more

Allowing your site visitors to comment by FB account, this WordPress Comment plugin is really helpful to help you earn more traffics from Facebook – one of the largest social networks.
Provided features:
Compliant with GDPR
Gutenberg editor compatibility
Change language
Sort comments by social ranking or by time
Post comment to FB timeline and website
and more

Apart from the rest of WordPress Comment plugin in this collection, Disable Comments bring to you the ability to disable comments on all posts/pages/attachments/blog. Plus, you can remove all comment-related fields from quick-edit screens.
Provided features:
Hide all comment links from Admin Bar Admin Menu
Disable all comment-related widgets
Hide discussion settings page
Disable outgoing pingbacks
Disable all comment RSS/Atom feeds
and more

Advanced Comment Form is a WordPress Comment plugin that supports you to customize the WP comments from Dashboard. Besides, you can also remove the email field and add a custom text after/before the form.
Provided features:
Change Texts
Remove Fields
Support shortcode for adding a comment form
Customizable comment form
Support 2 columns layout

By using this Decent Comments you can show the comments box anywhere on the site with the author's avatar as well as a comment excerpt. Also, a comment can be shown on a specific post type or an existing post. You might define the number of words to show for excerpts.
Provided features:
Choose to or not to show comments
Define the number of words that will be shown for excerpts
Set number of comments can be shown
Show comments on a current post/particular post…
Sort comments by author URL, email, content,…
and more

You can use this plugin to change the commenting systems of your WordPress sites in some simple steps. It's optional for you to enable Facebook/ Disqus comments with/ without default comments. In addition, this plugin also allows you to select either stacked or tabbed layouts to showcase and reorder comments.
Provided features:
GDPR Compliant
Integrate Facebook Comments, Vkontakte, and Disqus Comments
Compatible with Gutenberg editor
Tabbed and Stacked layouts
Rearrange the order of enabled commenting systems
Options to enable Social Commenting on default post types
Enable Social Comments with/without default comments system
Customizable behavior for the
individual comment system
And so on

Social comments by WpDevArt permit you to present comments from Facebook on your WordPress sites without any problem. On the ground of that, you can take full advantage of this to improve your site traffic and disable it wherever and whenever you want.
Provided features:
User friendly and easy to use
Tested with other popular plugins
Optional to set the box Title with/without text colors, font sizes, etc.
Free to choose the place for presenting
Set ordering and number to display
And many more

GraphComment is a great WordPress Comment Plugin allowing users to access the related discussions instead of disordered ones. Hence, your audiences are able to easily find out what they prefer without trolls. Moreover, this plugin also lets you add almost all comments to the database without much concern. You are likely to turn into default comments without any worry about losing comments.
Provided features:
SEO-friendly
Great Responsive web design
Guest commenting option
Auto-sync (backup) of comments
Manage directly all your comments into WP-panel
Import all your old comments from the WP database
And much more

Disqus is one of the most prevailing WordPress Comment Plugins that you should not overlook. This plugin gives you a chance to interact with your customers in a direct way. Therefore, you can increase the visitors' engagement, traffic, and reduce the bounce rate effectively. With some minutes for installation, Disqus will help you to publish existing comments automatically.
Provided features:
Simple one-click installation
Syncs comments automatically
Loads asynchronously with advanced caching
Monetization options
Analytics dashboard
Mobile responsive design
And many more

The next must-have WordPress Comment Plugin in this collection is Simple Comment Editing. This plugin will help you boost your site's comments and permits users to modify their comments within a particular time, about 5 minutes.
Provided features:
Simple to install
Enable to edit comments for 5 minutes
No styling is necessary
Advanced customization
And so on

ReplyBox is not only a lightweight but also a simple comments system that we want to introduce. By using this plugin, your customers can relieve the concern of tracking and advertisements because it provides comments to the right place. This plugin is built with lightweight features for you to gain more visitors' satisfaction.
Provided features:
No spam
Instant Moderation
Markdown Formatting
Natural Discussion
Social Login
Work Wonders With WordPress
Custom CSS
And so on

Lazy load for Comments is a simple plugin to both setup and use. Thanks to the assistance of this plugin, you can reject unessential HTTP requests and improve your site speed effectively.
Provided features:
Improve page loading speed
Genesis support
Lazy loading comments Gravatars
Translation ready
Divi compatible
No complex configurations
And so on

It is one of the best WordPress Comment Plugins on this list is Antispam Bee. This plugin will be a great solution for you to prevent spam comments on your blog and WordPress sites. It's also one of the Top 5 Best Anti-spam WordPress Plugins To Stop Comment Spam in 2022. This plugin is totally free, has no ads, and is 100% GDPR obliging.
Provided features:
Consider the comment time
Allow comments only in a certain language
Treat BBCode links as spam
Use regular expressions
Notify admins by e-mail about incoming spam
Optionally spam-check comment forms on archive pages
Limit approval to comments/pings
And much more
Conclusion
Commenting on blog posts will give you feedback from your reader, so you can improve and make communication with your visitors. Do you like it? Don't forget to share with your friends and visit our free WordPress themes to find more special designs for your WordPress site.
Thank you so much for reading! If you have any questions, please let us know by leaving a comment below, we will reply as soon as possible!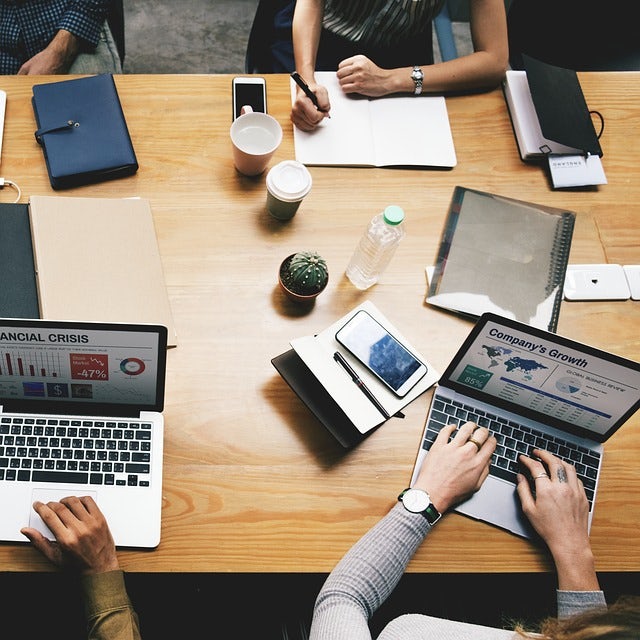 We're a Digital Team from EngineTemplate with 5 content experts. Our team has 5 years exp in open source Joomla and WordPress, we make daily blogs and build useful resources for everyone who is having issues with open source while using it.