Nowadays, thanks to the development of technology, internet-based education is becoming more and more popular. If you want to run an online education website to provide courses for students, it is necessary to find a suitable LMS plugin. By using it, you can easily create, manage and sell your courses.
Understanding your need, today, in this collection, we provide you with the top best WordPress LMS plugins that may be helpful for you. Let's start and choose the best one for yourself!
Why should you utilize WordPress LMS Plugin?
By using the WordPress LMS plugin, you can easily generate and manage a wide range of online courses with different subscription options. In addition, they come with a bunch of powerful features to help you implement various tasks such as managing your online course content, handling subscriptions, creating quizzes, accepting payments, and much more. Especially, you are able to manage multiple online courses directly from one central dashboard.
Top Best WordPress LMS Plugins

Here is one of the best WordPress LMS Plugin that enables you to create, manage and sell many courses including quizzes, questions, and lessons as well without any coding knowledge required. LearnPress Plugin is totally compatible with eLearning WordPress themes. Moreover, this plugin also gives you the option of using questions and lessons from a particular course into a different course easily.
Provided features:
Certificates add-on for LearnPress
Show enrolled user
Student ranks
REST API for mobile app
No distraction mode
Report/feedback about a question/quiz/lesson
Commission for a payment method
Instructor's note
Create courses
Sell course
Stripe Payment method
Sorting Choices question type
Commission add-on
Highlights:
Great plugin
Wonderful support
Fast and good

Here is a new but powerful WordPress Course Plugin. By using this plugin, you are able to generate, control and edit many attractive online lessons which consist of photos, sliders, graphs, video and many other attachments. Because this plugin is compatible with PayPal and Stripe, you can get flexible prices as well as make a payment easily.
Provided features:
One-time purchase
Integration with PayPal & Stripe
3 types of lessons: text, video, slideshow
Paid Membership Pro integration
Real-time questions and answers feature
Course Wish list
Instructor & Student Profiles
The real-time countdown timer in the quiz
Quiz results with correct/incorrect answers
Quiz retake
Courses ratings
Highlights:
Excellent plugin
Good service
Great

LifterLMS plugin enables you to generate and sell online coursed effectively on your site. Because this plugin is totally compatible with many powerful extensions such as Paypal, MailChimp, and Authorize, its functions can be expanded easily. Furthermore, this plugin also offers you many great features, for example, social learning, certificates, achievement, 1:1 private coaching an so on.
Provided features:
Engage your students
Offer memberships
Make money building an education-based business
Create courses
Integrate with the tools you need
Own and manage your platform
Save big with a bundle
Highlights:
Simply excellent
Great plugin and support
A robust LMS

Here is a powerful WordPress Corse Plugin which has many features. By using this plugin, you are able to generate and sell online courses in an easy way. Moreover, this plugin helps you to include powerful reports, fun quizzes or statics in order to make your course more attractive. It also gives you the option of controlling, monetizing and administering your online education withour any coding requirement.
Provided features:
Course Widget
Teacher registration form
Add course requirement and instruction
Quiz Attempts
Centralized Monetization Settings
RTL Ready
Page Builder Support
Course review and rating system
Q&A for students with the course teacher
Tracking course progress
Course Difficulty Level
Highlights:
Fast support
Great features
Easy and Beautiful

Here is a free WordPress LMS Plugin which is totally compatible with many WordPress themes. By using this plugin, you are able to generate as many as courses on your WordPress site. You also have the ability to control lessons and track the progress of your students.
Provided features:
Users can track lessons they've completed
Mobile and desktop friendly
WP Courses is 100% FREE
Create Unlimited courses
Integrates with any theme
Restrict content to logged-in users only
A dozen video tutorials
Create a video or text-based lessons
Easy to use and setup
Highlights:
Great plugin
Easy to install
Simple to use

LearnPress plugin allows you to generate many attractive courses including questions, quizzes, lessons and so on. Besides, you can have the ability to use quizzes and lessons which are from a particular courses into another one. This plugin also includes many free and paid add-ons that allow you to extend its features.
Provided features:
Add courses to a wishlist for students
Export or import course or courses out-of-box
Add bbPress Forum support for LearnPress
Require students to pass some courses
Multiple instructors support
Review course for enrolled students
Stripe payment method
Add drag & drop certificates builder
Highlights:
Work well
Easy building course
Good product

Sensei LMS is the best LMS WordPress plugin that enables you to generate and then sell lessons, quizzes, and courses easily without any coding knowledge. What's more, you can also have an option of running assignments, quizzes or grades either automatically or manually. This plugin also allows you to provide certificates or badges for your customers after online courses.
Provided features:
Quizzes that assess and reinforce
No coding required
Create courses, lessons, and quizzes
Earn passive income
Sell courses
Highlights:
Awesome plugin
Easy to use
Absolute customization

This WordPress Course Plugin enables you to insert video tutorials, podcasts, SCORM e-learning modules, and many other media into online courses of your site. In addition, you can also have the option of arranging content into chapters, courses or modules so that you can manage the permissions of different students and groups effectively.
Provided features:
Set permissions for each level
Learning structure
Assign users to groups
User management
Define competence areas
Set various general options
Create a learning structure
Highlights:
Great plugin and support
Simple and powerful
Very responsive team

Namaste! LMS is a completely free WordPress LMS Plugin that enables you to generate many rules for your lesson and courses which are based on test results, manual admin approval, and assignment completion. What's more, this plugin also provides you the option of assigning different user roles in order to control the Learning Management System and work with it. After finishing courses, your students can also get certificates as well.
Provided features:
Create different rules for accessing courses
Assign different user roles
Supports an unlimited number of courses
Full documentation and demo
Earn certificates upon completing courses
Highlights:
Excellent
Straightforward and Logical
Great Value for Free

Edwiser Bridge is an effective plugin that enables you to create online courses that are compatible with WordPress and WooCommerce and sell them easily. In addition, this plugin consists of many powerful features that allow you to sell Moodle courses much more effective. You can also have the ability to link your courses with multiple WordPress sites.
Provided features:
Import your Moodle courses to WordPress
Set the Moodle courses as a draft
Course access control
Sell courses through WordPress
Synchronize enrolled course data for users
Connect moodle with multiple sites
Highlights:
Great Support
Very Good Service
Excellent product
The bottom line
Have you chosen the most effective WordPress LMS plugin for your website? Generally, each plugin comes with powerful features. However, each user will have different requirements, so you can consider provided features to choose the best option for your website.
By the way, our free WordPress themes specialize in providing plenty of responsive, nice, SEO-friendly designs. So, don't forget to visit and get various ones for your website.
Thank you so much for reading! If you have any questions, please leave a comment below, and we will reply as soon as possible!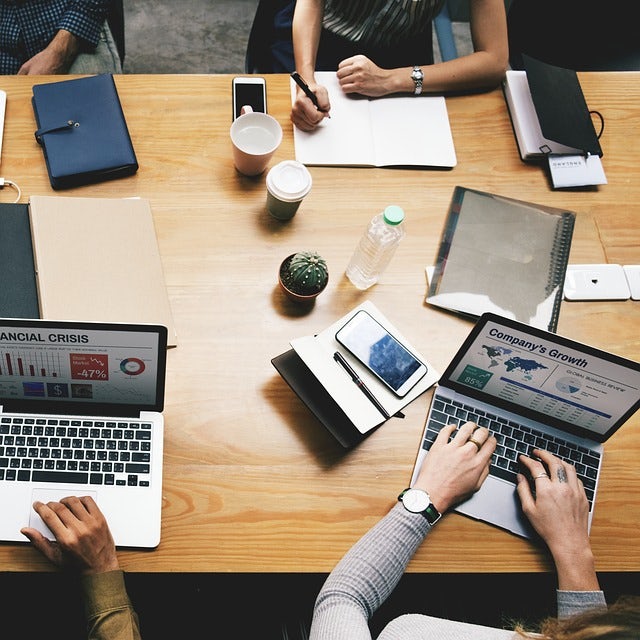 We're a Digital Team from EngineTemplate with 5 content experts. Our team has 5 years exp in open source Joomla and WordPress, we make daily blogs and build useful resources for everyone who is having issues with open source while using it.