Are you planning to use a new plugin for your website but are afraid that it can break your production website? In today's blog, we will introduce to you a collection of 8 effective WordPress Staging Plugins that will help you conduct safe experiments on your live WordPress site. Now, let's check them out.
What are good points of WordPress Staging Plugin?
At the present time, there are countless plugins in the market, so it will make it difficult for you to find out which plugin is good for your website. Thus, we will provide you with some suggestions to help you choose a suitable tool for your website.
Easy to use: Choosing a simple plugin that will help you save a lot of time learning how to use it.
Offsite Staging: This functionality allows you to set up a staging site on an offsite server instead of your own server. Hence, it will prevent your production site from being slow down.
Excellent support: During the process of creating a staging website, it is sure that you will get into trouble. Therefore, you need to choose a plugin that offers a good support service to help you handle technical-related problems.
Top 8 Best WordPress Staging Plugins

BlogVault not only is an excellent WordPress Backup plugin but also a famous WordPress staging plugin. It has been trusted by a lot of WordPress websites. This plugin comes with built-in free staging that helps you develop your WordPress website effectively and update it without breaking the live site.
Moreover, it is very easy to use and doesn't slow down your website. With the assistance of this plugin, you can completely manage the live site and staging site from a single dashboard.
Key features:
Safely test your WordPress website updates and changes
The staging site runs on our cloud servers
Completely free of cost
One-click Merge to push changes to live WordPress site

As its name suggests, it is a perfect WordPress staging plugin for your WordPress website. By using this plugin, you are able to create a clone of your website into a subfolder or subdomain of your main WordPress installation. Even, it can clone your website if it runs on a weak shared hosting server. Thanks to this plugin, you can stop your website from breading or going online because of installing untested plugins.
Key features:
Clones the entire production site into a subdirectory
Extensive logging features
Supports all popular web servers
Use the clone as part of your backup strategy
Easy to configure and fast
No server timeouts on huge websites or small and weak servers
Fast and professional support team

With WP Time Capsule, you can easily use a click staging to test any updates that you are planning to implement on your website. In addition, it automatically backup your website before updating. If there is any issue during the process of updating, you can simply click away from restoring. Plus, it allows you to use the WPTC backup to clone or migrate your site to t a new location effortlessly.
Key features:
Allows you to back up your site in real-time
Make changes and updates on staging with just a single click
Includes selected files and database tables to your live site instead of data of the entire site
Automatically create a backup before every update

Total Upkeep plugin combines with cloud WordPress to help you create a fully functional free WordPress demo. You can also utilize this tool to clone and migrate your website to a cloud WordPress installation where you can conduct a lot of testings for your themes, plugin, and other website changes but don't break your live site.
Key features:
Easily Clone or Migrate Your Websites
Monitors your site at specified intervals for errors
Automatically rollback your site to the last backup
Restore Entire Backup Archive or Single Files
Easy Site Restoration and Website Migration
Safely store backups remotely via FTP / SFTP

The next useful that we highly recommend is Duplicator. With this plugin, you can migrate, copy, move or clone your live website from one location to another with a few clicks. Additionally, you can duplicate your WordPress live site to a staging area to help you easily test a lot of new themes, plugins, or any software.
What's more, it provides you with zero downtime. Thanks to that, you are able to duplicate your WordPress without any interruptions.
Key features:
Pull down a live site to localhost for development
Transfer a WordPress site from one host to another
Manually backup a WordPress site or parts of a site
Duplicate a live site to a staging area or vice versa
Bundle up an entire WordPress site for easy reuse or distribution

Although it is well-known as a WordPress Migration plugin, you can use this tool to create a staging site without effort. Besides that, it is also packed with a wide range of powerful features, so migrate your WordPress but don't need to have technical knowledge and experience.
Key features:
Supports custom uploads, plugins, theme folders, and more
Support over 50 languages
No limitations on host or operating system
Mobile device compatible
Full product support

It is an all-in-one WordPress plugin that allows you to backup, migrate and create a staging site without effort. One of the outstanding features is that it allows you to generate a staging site on a subdirectory of your production site. Hence, you can safely test WordPress plugins, and themes, and make any changes to your WordPress site without damaging it. You can copy individual parts from the live site to the staging site.
Key features:
Create a staging site on a subdirectory of your production site
Set a schedule to run backups automatically on your website
Send your backups offsite to a remote location
Restore your WordPress site from a backup with a single click
Scan your WP media library to find unused images

In addition to migration functionality, WP Synchro also allows you to push data from your staging or local development environment to your live site. With this WordPress staging plugin, you can quickly create a copy of a working production site with a lot of databases and files and then move to a staging site for debugging. To sum up, it's perfect for development, staging, and production environment.
Key features:
Pull/push database from one site to another site
Search/replace in database data
Clear cache after migration for popular cache plugins
High security
Get a copy of a working production site
Wrap up
To sum up, using WordPress Staging plugins is one of the most effective methods to test new themes, plugins, and software before officially installing them on your production site.
From our point of view, BlogVault is the best tool in today's collection. Since it is simple to use, lightweight, and doesn't slow down your website.
Hopefully, this blog will help you easily create a staging site. If you have any queries, don't hesitate to mention them in the comment section below. Moreover, You can visit our website to discover a gallery of stunning, responsive, free WordPress Themes.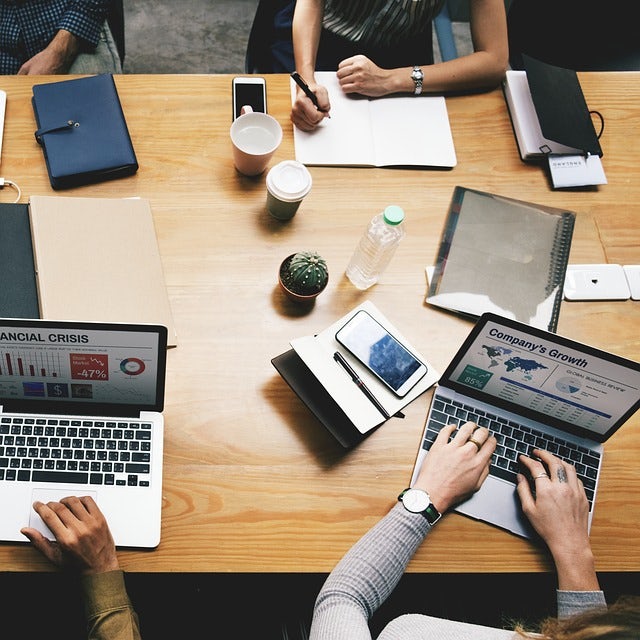 We're a Digital Team from EngineTemplate with 5 content experts. Our team has 5 years exp in open source Joomla and WordPress, we make daily blogs and build useful resources for everyone who is having issues with open source while using it.