If you want to create a multilingual for your site, there are many ways to help you do that. However, in this blog, we will introduce to you the most effective tool.
Why should you use WordPress Translation Plugin?
Language barriers are the main factor that deters your visitors get accessing your website. In order to help them have a clearer understanding of the functions of your products, you absolutely need to have a translation plugin installed on your site. Today, in this article, we provide you with the top best WordPress Translation Plugins which can help you choose the best one for your site easily. Let's take a look and pick up the most suitable one for your site!
Top Must-have WordPress Translation Plugin

This WordPress Translation Plugin enables you to generate a multilingual WordPress site or bilingual one. By using this plugin, you are able to write posts or pages as well as generate lists and post tags. You can also use this plugin to define a suitable language for each of them. You also can use Polylang, one of the Best WordPress Multilingual Plugin Free for your site in 2022, to create multilingual sites.
Provided features:
A customizable language switcher
Custom post type
Categories and post tags
Create a bilingual or multilingual site
Custom taxonomies
RTL language scripts
Highlights:
Amazing Plugin
Very useful plugin
Breathtaking wonderful

Google Website Translator is a simple but complete plugin. This gives you the ability to translate your site into more than 100 languages. Moreover, you can also import and export settings in order to transfer the configurations easily.
Provided features:
Use it as a widget and as a shortcode
Include all the 3 inline
4 tabbed styles
Practically null impact on page loads
Import/Export settings
Select the available languages
A number of Google translation plugins
Highlights:
Such a Great Plugin
Awesome support
Amazing plugin and support

This plugin allows you to translate your site into another language easily. In addition, by using this plugin, you can insert translated content into your posts, widgets, menu, custom post types, and so on. This plugin also enables your users to browse content in their mother tongue language.
Provided features:
Manually translate
80+ pre-installed languages
Add new languages
Choose the default language
Search website content
Add language switcher
Incredibly simple settings
Multilingual and RTL ready
Multiple language switcher layouts
Choose a language flag icon
Highlights:
Excellent plugin
Great Application
Useful and perfect

This plugin offers you in-browser editing of your WordPress translation files. Moreover, using this plugin helps you to generate and update language files in your theme or your plugin in a direct way. Loco Translate plugin also consists of location tools for developers, for example, extracting strings and creating templates.
Provided features:
Configurable PO file backups
Extraction of translatable strings
Native MO file compilation
Support for PO features
Built-in translation editor
Create and update language files directly
PO source view with clickable source code references
Built-in WordPress locale codes
Highlights:
Worked great on core
Excellent plugin
Perfect

Translate WordPress is one of the most popular WordPress Translation Plugin with more than 500.000 sites around the world. In addition, by using this plugin, you are able to translate categories, tags as well as themes and plugins easily. Many other options are also included in this plugin.
Provided features:
Translate themes and plugins
Right to left language support
Option to hide "Suggest better translation" pop-up
Option to hide Google top frame
Google Analytics integration
Translate posts and pages
Floating language selector
Language bar with flags in menu
Translate WooCommerce shop
And more
Highlights:
Convenient
Very satisfied
Easy to use

This plugin helps you to translate your WordPress site into another language automatically by using Google Translate. Translate WordPress with Gtrabslate includes more than 103 available languages and it is also available with almost all users. Because it is a budget multilingual solution, it integrates automatic translation and manual translation so that users can save a great deal of money.
Provided features:
Floating language selector
Language bar with flags in menu
WooCommerce shop translation
Multilanguage
Multilingual language names
Google Analytics integration
Translates the site on the fly
Posts and pages translation
Multilingual interface
Lazy loading for language flags
Categories and tags translation
Multilingual interface
Highlights:
Awesome plugin
Efficient translation
Amazing support

This best WordPress translation plugin provides you with a great tool so that you can translate your blog easily. Thanks to using this plugin, you are able to integrate the automatic translation with a manual one. It also includes a document video so that you can have a clear understanding of the function of this plugin.
Provided features:
117 languages supported
RSS feeds are translated too
Takes care of hidden elements, link tags
Translated languages are searchable
Buddypress integration
Translation of external plugins
Automatic translation mode
Unique drag/drop interface
Highlights:
Absolutely brilliant
Great Stuff
Fast and easy

Lingotek Translation plugin allows you to generate and maintain your multilingual WordPress site. This plugin also consists of machine, community, and professional translation solutions. It helps you to enhance the language consistency of your site, reduce costs and help your products get access to foreign customers.
Provided features:
RTL language scripts
Set the WordPress admin language
Translate posts, pages, media, categories
Custom post types, custom taxonomies
In-context Review
Faster Translation Times
Highlights:
Very good plugin
Amazing team
A welcome addition

Utilizing TranslatePress, you are able to change the language of the whole page into another immediately, consisting of not only shortcodes but also formats and page builders. This tool is compatible with WooCommerce as well. On the ground of that, you can use this plugin for creating multilingual websites at ease.
Provided features:
Translate website content directly from the front-end
All Themes and Plugin integration
Live preview
Both manual and automatic translation
Google Translate compatible
Shortcodes supports
Editorial control
Easy to translate larger HTML blocks
And so on
Highlights:
WooCommerce compatible
Translate in both Manual and automatic ways
Shortcodes assistance

Weglot Translate is one of the most popular WordPress Translation Plugins that you should install. More than 60 000 users around the world have installed and activated this plugin for translating purposes. Thanks to the assistance of this plugin, your site can be switched into over 110 languages. So, it's extremely simple for you to turn your WordPress sites into multilingual sites.
Provided features:
Easy to install, forget, and use
Maximum integrations with WordPress themes, plugins, and other platforms
SEO-optimized for Google index
User-friendly interface
And much more
Highlights:
SEO-optimized
No coding knowledge required
Fully compatible

This free translation plugin for WordPress will give you strong support for translating your websites into multiple languages worldwide with one click of the mouse. With this plugin support, your site can be switched to other lingoes in an automatic way no matter it is a page or post. In addition, the ability to integrate with all plugins and themes will boost your site traffic and attract customers dramatically.
Provided features:
Auto translate
All themes and plugins compatible
Simple to set up and use
Shortcodes support
Live preview for translated pages when editing
No impact on page speed
All settings are kept in only one record in the database
And more
Highlights:
More than 30 languages support
No extra and complicated JavaScript and CSS file
Auto translate

The last plugin that we highly recommend is WPGlous. This plugin helps you change the language of your blogs and sites into various languages and maintain the multilingual sites smoothly. However, you should pay attention that this plugin only supports manually translating.
Provided features:
No automatic translation
Integrates with Gutenberg, WPBakery Page Builder, and others
No multisite mode
Optional to add one or several languages
Enable multilingual SEO features
Switch the languages at the front-end
Switch the Administrator interface language
And much more
Highlights:
WordPress plugins compatible
Easy to translate
Free
Conclusion
A transition plugin is a great tool for you to translate your site into other languages. Besides, don't forget to visit our free WordPress themes to get some beautiful designs for your site.
Thank you so much for reading! If you have any questions, please leave a comment below, we will reply as soon as possible!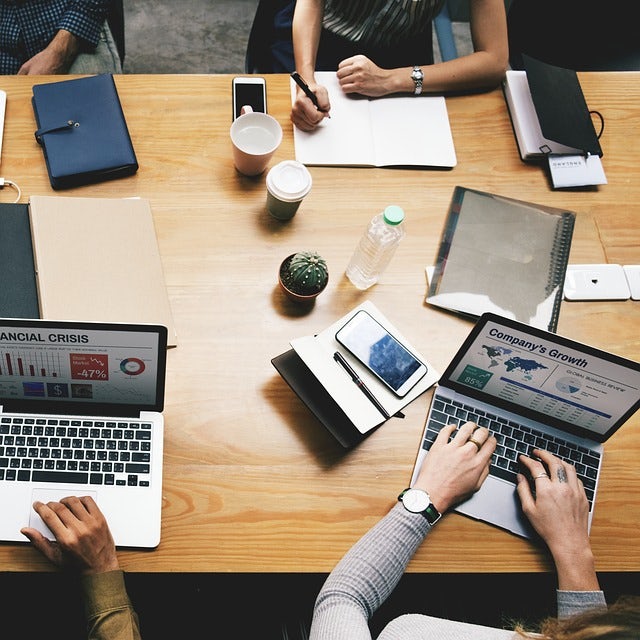 We're a Digital Team from EngineTemplate with 5 content experts. Our team has 5 years exp in open source Joomla and WordPress, we make daily blogs and build useful resources for everyone who is having issues with open source while using it.