If you are running online stores or Woocommerce sites, it is essential for you to use the support of the WordPress Zoom plugin. Because using these tools not only gives your customers a great experience but also allows your customers to see the actual size of your products. For this reason, we will provide you with a list of 8 powerful WordPress Zoom Plugin that will be perfect for your website.
Why should you use WordPress Zoom Plugin?
As we mentioned above, an image zoom plugin gives your clients the ability to view the details of your products. Another advantage is that your visitor can zoom your content on your website into the maximum size. In addition, each plugin below offers you plenty of customization options. Thanks to that, you can customize the image preview according to your preferences. You are able to modify the plugin's setting to ensure a piêc of clear product information for your users.
8 Must-have WordPress Zoom Plugin

First of all, the best WordPress Zoom Plugin free we would like to recommend is WP Image Zoom. With the support of this plugin, you can easily generate a magnifying glass on your images, all from a very intuitive WP admin interface. Moreover, Your customers easily enjoy the nice details of your images on your websites. In addition, taking advantage of a lot of features to improve your visitor experience and increase your revenue is a great point of this plugin.
Features:
4 Zooming Types – Inner zoom, Round lens, Square lens, and outer zoom
Animation Easing Effect – add a touch of elegance to the zooming experience.
Fade Effect
Easily control zooming lens size, border colour, border size, shadow, rounded corner, and others …
Works with WooCommerce
Works in Pages and Posts
Highlights:
Useful tool
Many powerful features
Work well

The second best Zoom plugin for WordPress that you need to consider is Product Image Zoom For Woocommerce. Thanks to many powerful features, you can have the capacity to show your product details to your customers. Moreover, it also enables you to magnify product images and set zooming features effectively. Especially, when you update to the premium version, you will have an amazing experience with an advanced setting panel.
Features:
Show a bigger size product image on mouseover.
Plug & Play.
No need for any extra settings.
Very lightweight.
Work with all WordPress themes.
Easy to use.
Developer-friendly & easy to customize.
Highlights:
Full documentation
Nice appearance
Easy to use

This nice plugin is a useful tool that gives your customers the ability to see the quality of your product in detail. Moreover, you are able to add a zoom effect into all your product images easily. A good plus point is that the WordPress plugin also inserts a slider below the featured image with your product gallery images.
Features:
Show a bigger size product image on mouseover.
Customize zoom area width and height and the size of the image to show as zoomed image.
Enable or disable it on mobile devices.
Add a slider showing product image thumbnails.
Customize the slider behavior
Highlights:
Nice plugin
Translation ready

With many advanced features, this plugin has completely received several 5-stars ratings from various users across the world. Firstly, it allows you to add meta tags with zooming permission for mobile browsers. Therefore, your customers will have an excellent experience with their favorite smartphones. Furthermore, this tool lets you take this tiny plugin just to get the shiny magic zooming with your smartphone in your theme.
Features:
Doesn't collect any personal data
Adds silently the viewport meta tag with zooming permission
Easy to download
There are themes that are "responsive"
Allow mobile zooming definitely in your theme
Highlights:
Easy to use and set up
Excellent performance

At the point when clients need to buy things on your online store, they generally see your quality item in a practical manner Therefore, Zoom Magnifier Plugin will meet the entirety of your clients' prerequisites, this apparatus permits clients to zoom, and view an item in greatest size. Moreover, they can notice the subtleties of the thing prior to making a request.
Features
Enable/Disable Zoom Magnifier Plugin.
Activate Plugin on Mobile
Set Zoom Box Width and Height.
Set Zoom Box Position (Inside or Right)
Highlights:
Nice plugin
Free for download
High-quality features

Another extraordinary module that you ought to consider is Easy Product Image Zoom For WooCommerce. This instrument permits you to add a zoom magnifier choice. Along these lines, your client can investigate exhaustively the nature of your items by amplifying the item pictures. Additionally, it likewise gives a lot of magnifier styles to choose from and arrange for your item pictures. This is genuinely a helpful apparatus for your eCommerce store.
Features:
Show a bigger size product image on mouseover.
3 different types of zoom.
Variation product is compatible.
Easy to customize.
Plug & Play.
Very lightweight, only 32(kb).
Works with any theme.
Multilanguage compatible.
Works with wp multisite.
And much more..
Highlights:
Many effective features
Awesome look
A lot of available options

The last WordPress Zoom module in the present assortment is Zooom. This apparatus is appropriate for the individuals who are running a web-based business site. By utilizing this module, your clients can zoom into a picture without producing extra overlays or spring up windows that may cover your substance.
Features:
Easy for download
Zoom all image on your website
Zoom content on the website
Highlights:

Woozoom is a perfect WordPress image zoom plugin for online stores and Woocommerce site owners because it will enhance the user experience and increase sales on your site. After installing plugin, you are able to showcase your high-quality products in incredible detail and in various styles. This plugin allows your customers to vew your products in actual size.
Features:
Zooms to actual image size on mouse-over
Allows you to set main product image size and thumbnail size
Allows you to choose a Zoom Type
Allows you to activate/deactivate "Image Easing
Allows you to customize Zoom Box Size
Highlights:
Mobile Friendly and easy to setup
Conclusion
Have you ever chosen the best WordPress Zoom Plugin for your site yet? If these plugins are not suitable for your purpose, you can leave a comment below. We will suggest more advanced plugins for your WordPress site.
there are a lot of high-quality Themes at our free WordPress Themes. Let's visit and update them for your website. Thanks for reading.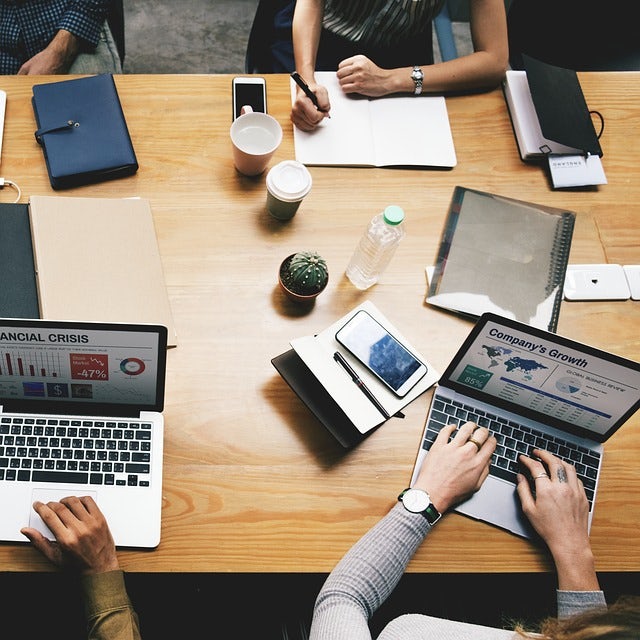 We're a Digital Team from EngineTemplate with 5 content experts. Our team has 5 years exp in open source Joomla and WordPress, we make daily blogs and build useful resources for everyone who is having issues with open source while using it.