Creating a popup window not only helps you convert website visitors into email subscribers but also gives your site visitor a great user experience. However, there are several tools on the market. Which tool is compatible with the Gutenberg editor? In order to help you easily choose the best one, we have collected a list of WordPress Gutenberg Popup plugins in 2022. They will help you create an eye-catching popup without effort.
Why should your site use WordPress Gutenberg Popup Plugin?
To be honest, there are various advantages gained from WordPress Gutenberg Popup Plugin. First and foremost, this plugin will help your business collect more and more email subscribers, and promote sales and revenue effectively. On the ground of that, you can boost your marketing campaigns, product launching events, and other activities. In addition, it is also extremely simple to use and modify, so you can customize any items to make them fit with your own style at ease.
Top 9 Helpful WordPress Gutenberg Popup Plugin

Initially, Stylistic Modals is one of the most useful and newest WordPress Gutenberg Popup Plugin in WordPress. Thanks to its assistance, you can generate almost all kinds of popups with good-looking designs and a well-orgainzed layout. Besides, you also obtain chances to customize anything to meet your own demand or targeted customers as well. With Gutenberg compatibility in terms of content, it is so comfortable for you to highlight the content of popups.

As a business owner, it is vital for you to make your website stand out from other competitors. For this reason, Popup Maker is created with the mission to help you boost your product selling and increase customers' satisfaction. By using this plugin, adding image, countdown, HTML, Video, Subscription, and other essential elements of a wonderful popup are so easy. Plus, Popup Maker also permits you to combine several elements into one popup.

Thirdly, Qubely is an out-of-the-box Gutenberg block toolkit with diverse valuable blocks, sections, and packs in order to help you extend the Gutenberg capability. In the Video Popup block, it is possible for you to generate a beautiful and elegant video popup to showcase your products, services, ads, and more. On top of that, you can adjust the typography, animation, box-shadow, and overlay in some simple steps.

If you are looking for an astounding WordPress Gutenberg Popup Plugin to increase customers' email lists and convert the traffic of your website, Hustle will be an ideal option. Thanks to the support from it, you are able to produce and present multiple opt-in forms, slide-ins, marketing popups, ready-made designs, and more simply. The highlight features of this theme are that it is 100% mobile responsive and has a variety countless options for customization.

Ranking fifth place, FooBox will meet all of your demands in building responsive and stunning popups. This plugin will make your popups render smoothly on any screen resolution and size via the ability to automatically adjust images sizes, button controls, and more.  Additionally, it is also extremely simple for you to embed a modal popup together with its captions, images, etc into your site without coding requirements. Also, this plugin is compatible with most WordPress images gallery plugins.

Another noteworthy WordPress Gutenberg Popup Plugin in this collection is Gutentor. This plugin makes it easier for you to insert visually appealing videos into your websites. Through the assistance of the video popup widget, you can present videos sourced from Youtube, Vimeo link, and your video uploading in the popup. Along with that, you can choose any available style and customize all elements via the advanced video control options.

The next Gutenberg WordPress Popup Plugin that we need to take into consideration is OptinMonster, the best popup and marketing plugin with hundreds of downloads. The high point of this plugin is that it lets you alter dropping visitors on your site into email subscribers and potential customers. Moreover, you can use it to build up your marketing messages, email subscription applications, announcements, and much more in no time. Furthermore, it also comes with SEO-optimized, easy to customize, and various inbuilt templates.

The ninth amazing WordPress Gutenberg Popup Plugin in this list is Modal Guten Block. By installing this plugin, you can take full advantage of the modal popup that is compatible with the WordPress Gutenberg editor. This WordPress provides a wide range of customizable options for your creativity such as Trigger Element Alignment, title background color, button color, and more. On top of that, you can set off it by many methods such as text link, external class, page load, and more.

The final WordPress Gutenberg Popup Plugin that is worth discussing is Otter. It is a huge collection of page building blocks and templates for Gutenberg. With the support of Popup Block, you can create and customize popup in a few seconds. Other highlight features of this theme are drag and drop efficiency, 50 + different templates, CSS support, and more.
Wrap up
To conclude, those are all the most dominant WordPress Gutenberg Popup Plugins in the market. We hope that they will assist you to create different popups to boost conversions on your website. In case, you have any queries, don't hesitate to write down a comment below, we will reply as soon as possible.
By the way, we have a lot of free WordPress Themes that are completely compatible with Gutenberg. Therefore, if you want to make your website stunning, don't miss our website.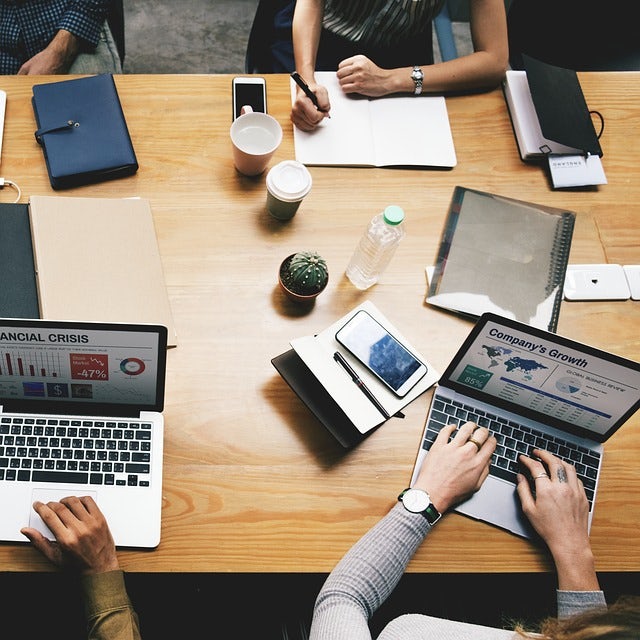 We're a Digital Team from EngineTemplate with 5 content experts. Our team has 5 years exp in open source Joomla and WordPress, we make daily blogs and build useful resources for everyone who is having issues with open source while using it.