Thesedays, many support ticket extensions are available in Joomla site.  Today, we are introducing the best 9 Joomla Help Desk Extension to support your customers more effectively!
In a highly competitive market, in order to increase the conversion rate or attract new customers, one of the top priorities of any business is to improve its customer services.  Every customer always wants to get a better service from the company. Thanks to Joomla Help Desk Extension you can build a strong customer relationship through the ability to support the customers anytime and anywhere. Therefore, you can develop customer services and increase more value for the company.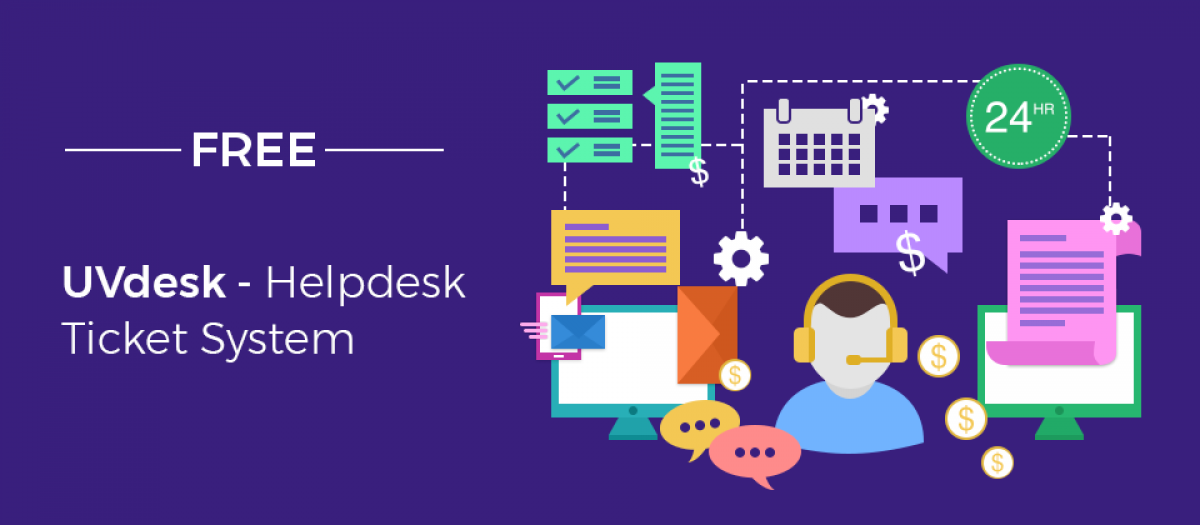 This extension has a complete ticket system from where customer follows up and support ticket management can be done in the right way. Customers will be having their dedicated ticket panel from where they can manage and view all their inquiries.
Provided features:
This Extension integrates UVdesk
Registered Customers can Create Tickets
Customers will be having their own Ticket Panel
Customers can filter tickets based on various properties
Merchant can filter ticket based on customer
Merchant has the right to delete any Ticket
Highlights:
Responsive
Well documented
Great support

JS Support ticket is a simple, easy to use, web-based customer support system. Users can create tickets from the front-end. Moreover, it comes packed with a lot of features than most of the expensive and complex support ticket systems on the market.
Provided features:
Unlimited Tickets
Front-end ticket creation
Easy to Use and Eye-catchy layouts
Responsive design for all devices
Powerful search filters
Email Notifications
Autoresponder
Unlimited Custom Fields
Unlimited Departments
Highlights:
Easy to use
Nice
Great support
IssueTracker is a support system extension. It is also commonly known as helpdesk or customer service software. Besides, this tool assists webmasters, developers, and support staff to organize incoming issues in an efficient manner. In addition, it helps to provide a swift and efficient response to customers. It is simple to use, secure and user friendly.
Features:
It has the ability to support language translations
Supplied demo data can be installed to enable site testing
Login and authorization integrated with Joomla! users table
Non-registered users can open support issues
Recognizes non-registered users detail for guest raised issues
Highlights:

With JV-HelpDesk, you can provide a highly efficient and professional 1-on-1 dedicated ticket support to your customers. Because of being deeply integrated with Joomla, this extension allows you to edit BBcode, reply Email as well as offer advanced ACL,  Multilingual support, and so on.
Provided features:
Unlimited Categories
Frontend Customer Dashboard
Custom Fields for Tickets
Extremely Safe for Customers
Ticket Priorities
Ticket Statuses
Manage Tickets in Frontend and Backend
Access Control Permissions
Email Templates
Attachments for Tickets
Highlights:
Impressive support
Effective
Easy to use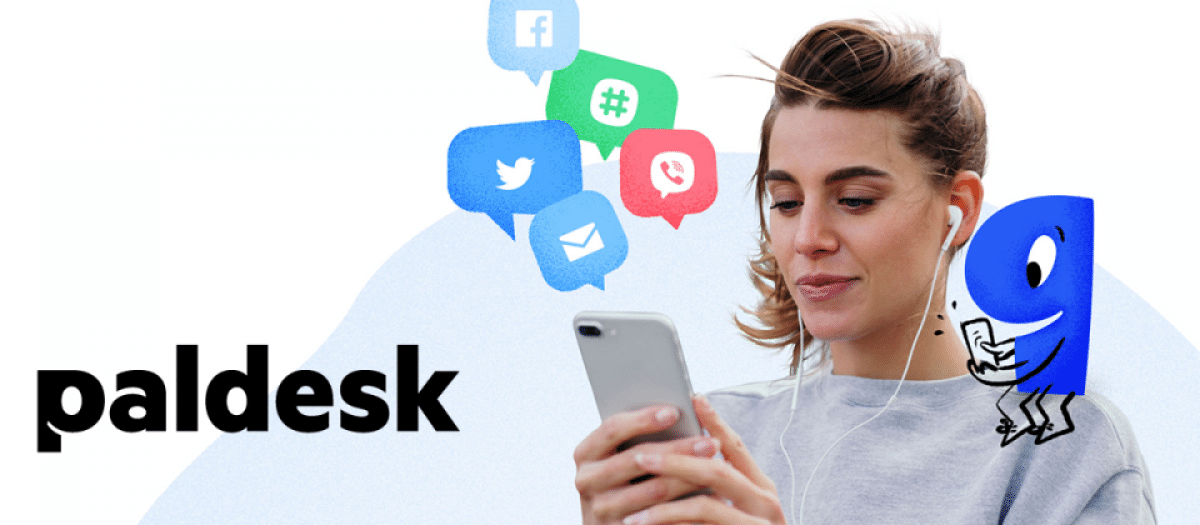 Paldesk is one of the best Joomla Help Desk Extension on our list.This is a powerful extension that helps businesses proactively offer real-time sales support to their website visitors as well as customer service to visitors from all their available public channels.
Features:
Predefined Answers
Set working hours
Smart Chat Routing
OmniChannel User Identification
Customizable Chat Widget Design
Highlights:
Easy of use
Professional extension
Great support
RSTickets! Pro is a powerful customer support gateway and help desk/ticketing system, which complete with staff groups, knowledgebase,  and custom fields per each department. Additionally, it can manage customers' issues through the frontend or the backend.
Provided features:
Online and email ticket generation
Categorization of tickets through departments
Knowledgebase system
Create custom fields
Support multi-language
Inform to the customer via mail reply
Highlights: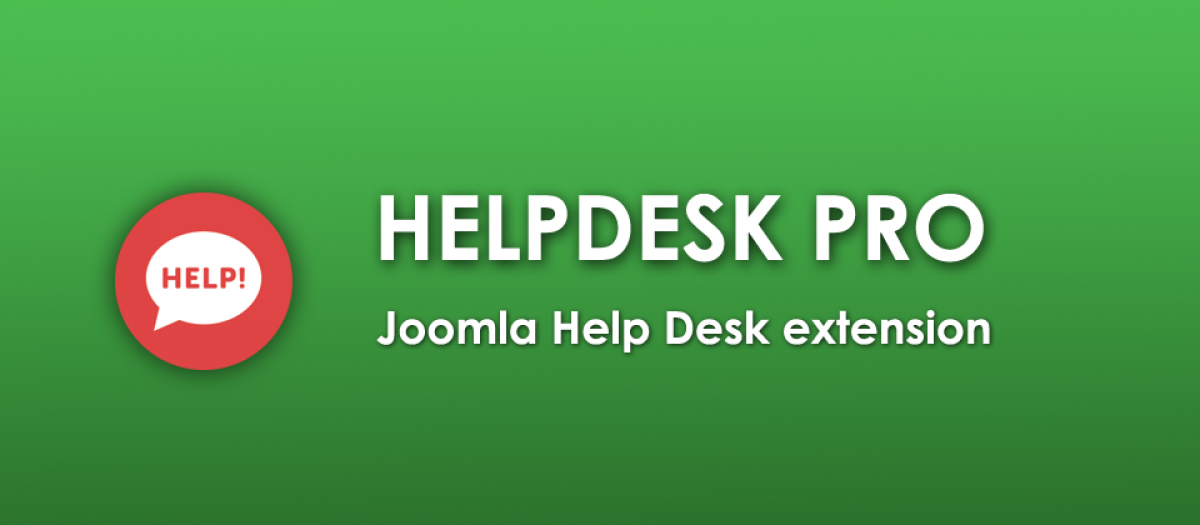 Helpdesk Pro is a professional Joomla helpdesk/support tickets extension developed by Ossolution Team. Building on the top Joomla framework and Twitter Bootstrap, Helpdesk Pro not only provide you an easy to use, features rich, effective support tickets system but also a nice, clean, modern interface to end-users
Provided features:
 Allows you to create custom fields
Assign these custom fields to categories
Each support category can has it's own custom fields
And more
Highlights:
JSP Helpdesk Ticketing Extension provides accessibility to both Joomla! guests and registered users. The extension gives an advance control system to users to keep track of their product reviews from the Social Platform like Facebook Page and Twitter Account. Besides, it has automatic helpdesk support tickets for the concerned reviews and it sends details to the relevant users, administrators and moderators via email.
Provided features:
Ticket Status Graph
Top 5 User
Tickets Percentage pie chart
Detailed Ticket Analysis
Monthly categories graph
Highlights:
User-Friendly
Good
Quick Support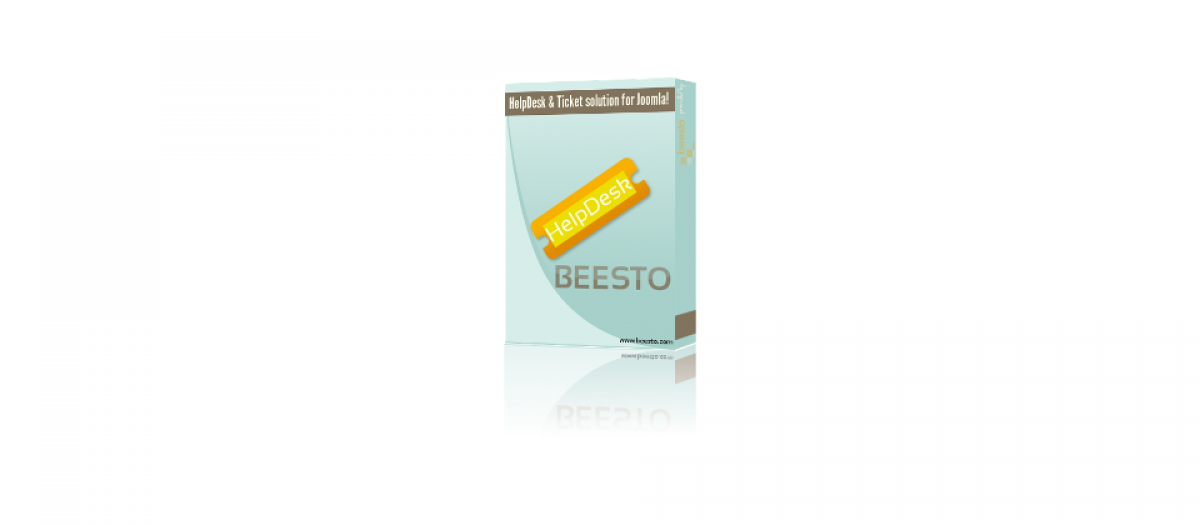 BeestoHelpDesk is a component for Joomla, a ticket support system designed to helps you manage your business effectively. It is easy to use that will take you to the next level of managing your customer support issues.
Provided features:
E-mail notifications
Publish or unpublish content
Detailed reports of all help desk events
Regarding knowledgebase section
Create a category without limitations
Highlights:
Easy to configure
Nice
Easy to use
CONCLUSION
Here is all of our collection of the best Joomla Help Desk Extension today. We hope that these extensions will be useful for your site. Besides, Let's get access to free Joomla templates to get more designs for your site.
If you have any questions, please leave a comment below, we will reply as soon as possible!