Hi friends, how are you doing?
After updating your site to Joomla 3.9, if you are struggling with the Google Font problem after clicking One Click update button in Helix Template settings, and it looks like this: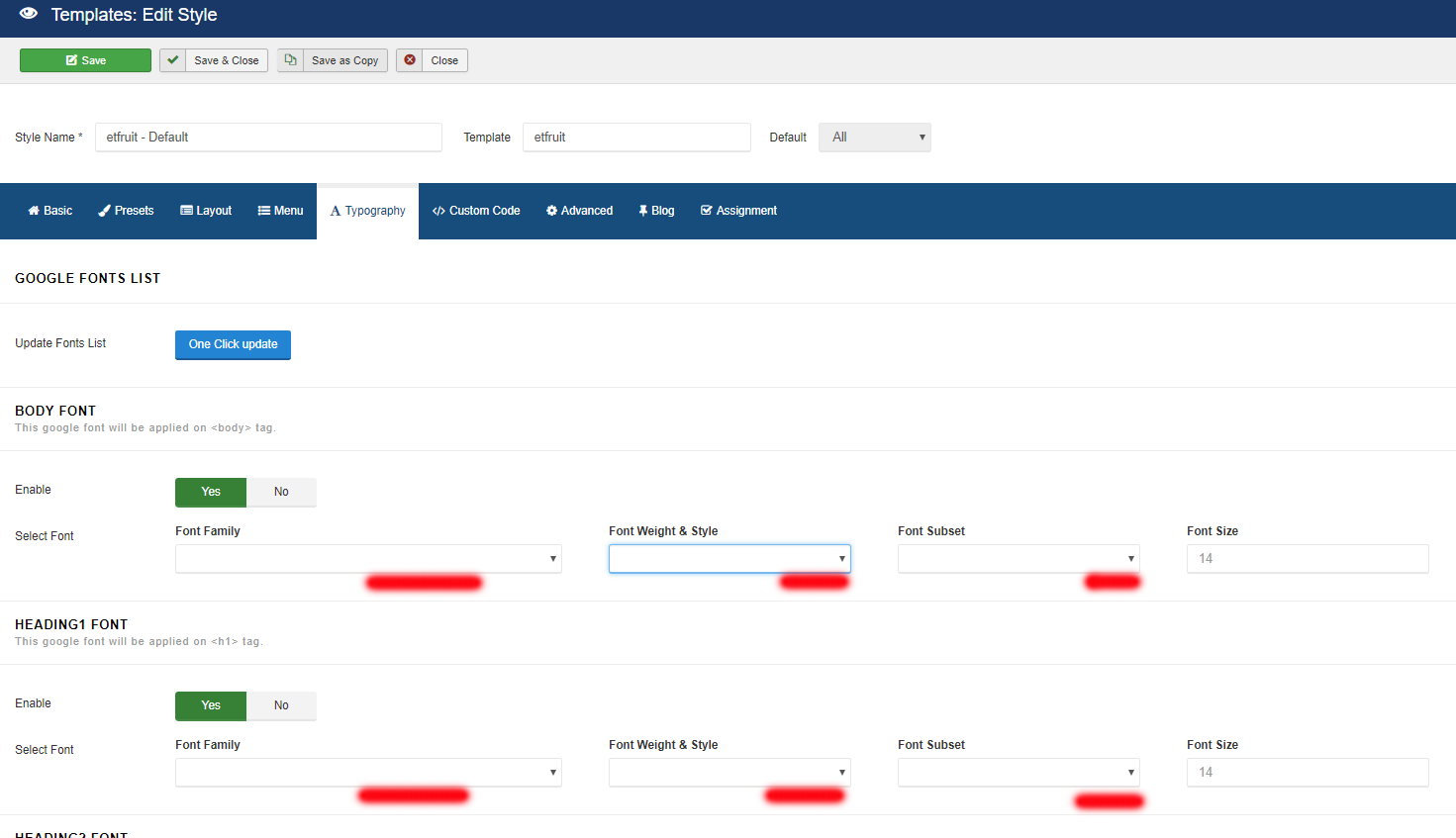 So this article is a good solution for solving it!
Firstly, this error happens not because of Joomla and Helix new version. We have tested and realized that all Joomla and Helix versions have the same problem with Google Font, when we click button One Click update.
Next, to solve it, please go to "templates" folder and find and rename the folder "webfont" to "_webfont", or just remove it.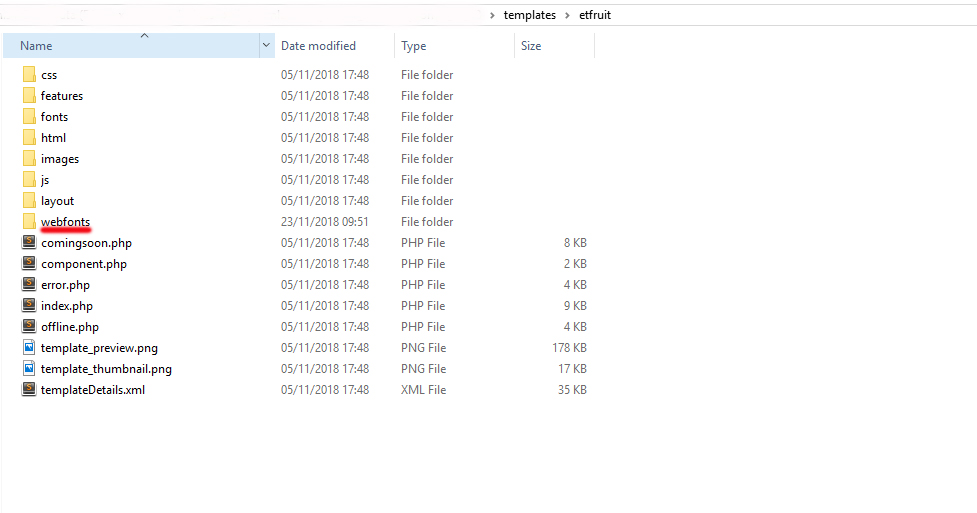 The problem will be solved temporarily. Please  don't click One Click button until we have an updated version from Helix to fix it completely.
Thank you so much for reading! Please feel free to let us know by leaving a comment below if you have any question, we will reply as soon as possible!