Introduction Of How to install Joomla 3
Today i'll help you install Joomla 3 on a web server. We have 4 steps to install. Are you ready? Now let's do it!!!
STEP 1: Download the Needed Joomla 3 Installation Package
To install Joomla 3, You have to download the Joomla installation package. And be careful, you should download Joomla only from the official website of the application – Joomla.org.  Because if you download the Joomla 3 by another website,  there is a risk of malicious code in the setup files.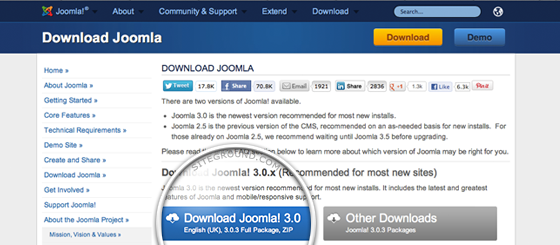 Click on the downloand button, the Joomla installation package will be saved in your computer. Locate the installation package (should be named Joomla_3.0.3-Stable-Full_Package.zip or similar) that you've just downloaded and extract it to a new folder.
STEP 2: Upload the Joomla Files to Your Server

Now you have to upload the joomla files to your server by  upload the Joomla installation files is via FTP. That's the easiest way you can do.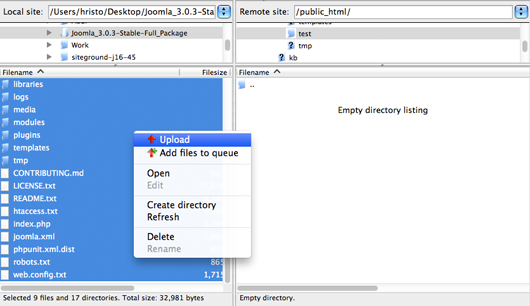 STEP 3: How to install Joomla – Manual Joomla 3 Installation Guide 
After uploading,  You create a MySQL database  and add a user to it with full permissions. To do them properly, Please follow our step, the steps described in our tutorial on How to Create MySQL Username and Database. And then, you have to make sure that you write down the database name, database username and password you've just created. You will need those for the installation process.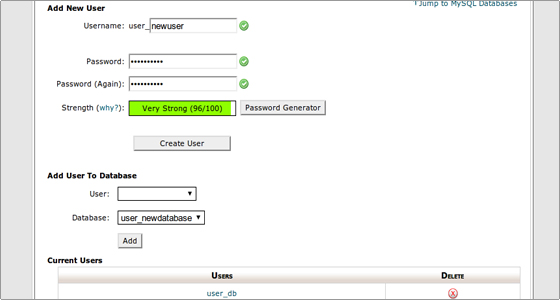 Step 4:
 Go Through the Installation Process
You have uploaded the installation files? Ok if you have, just open  your browser and navigate to your main domain (i.e. http://mydomain.com), or to the appropriate subdomain (i.e http://mydomain.com/joomla) It's up to where you have uploaded the Joomla installation package. Now you will be taken to the first screen of the Joomla Web Installer. And the first thing you have to do is add the necessary information about your site and your administrative username.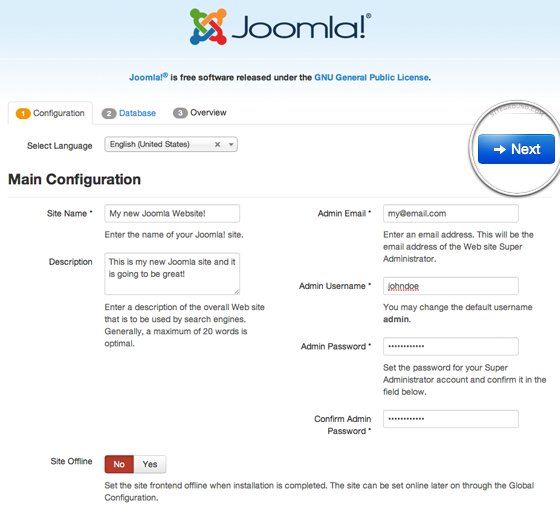 After doing it, you need to click on the Next button to continue the installation.
When the next green appear, you will have to enter the necessary information for your MySQL database.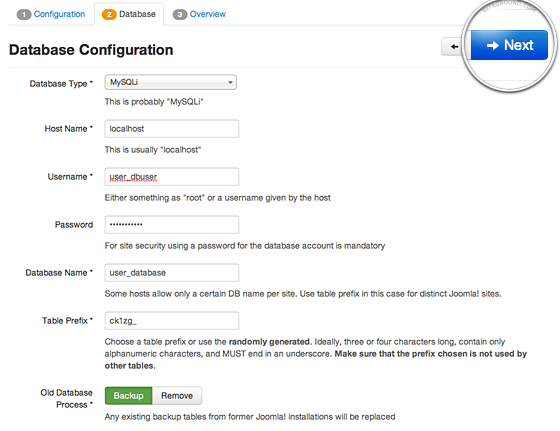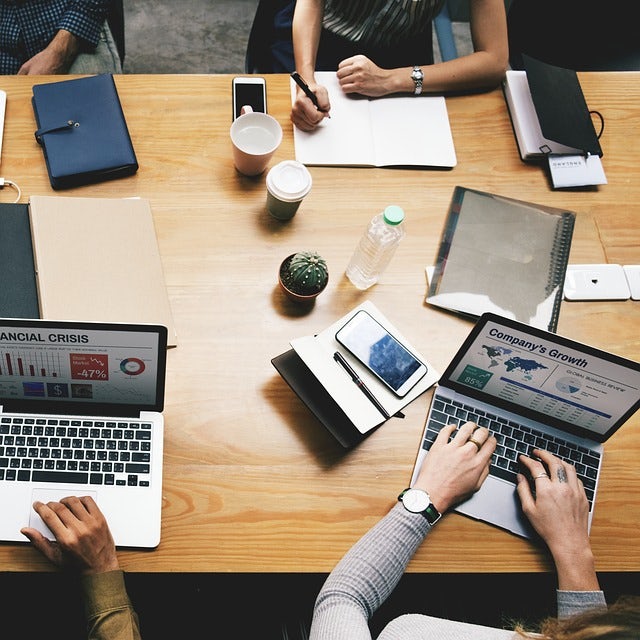 We're a Digital Team from EngineTemplate with 5 content experts. Our team has 5 years exp in open source Joomla and WordPress, we make daily blogs and build useful resources for everyone who is having issues with open source while using it.