In this post, we show you how to set up a Joomla shop with J2store within minutes.
I. Download, Installation, Configuration of J2store
The first thing you need to do is to download, Installation and Configuration of J2store
Step 1. Download J2store Component Package from J2store official website.
Step 2. Go to Joomla Extension >> Manage. Then upload your file and install it!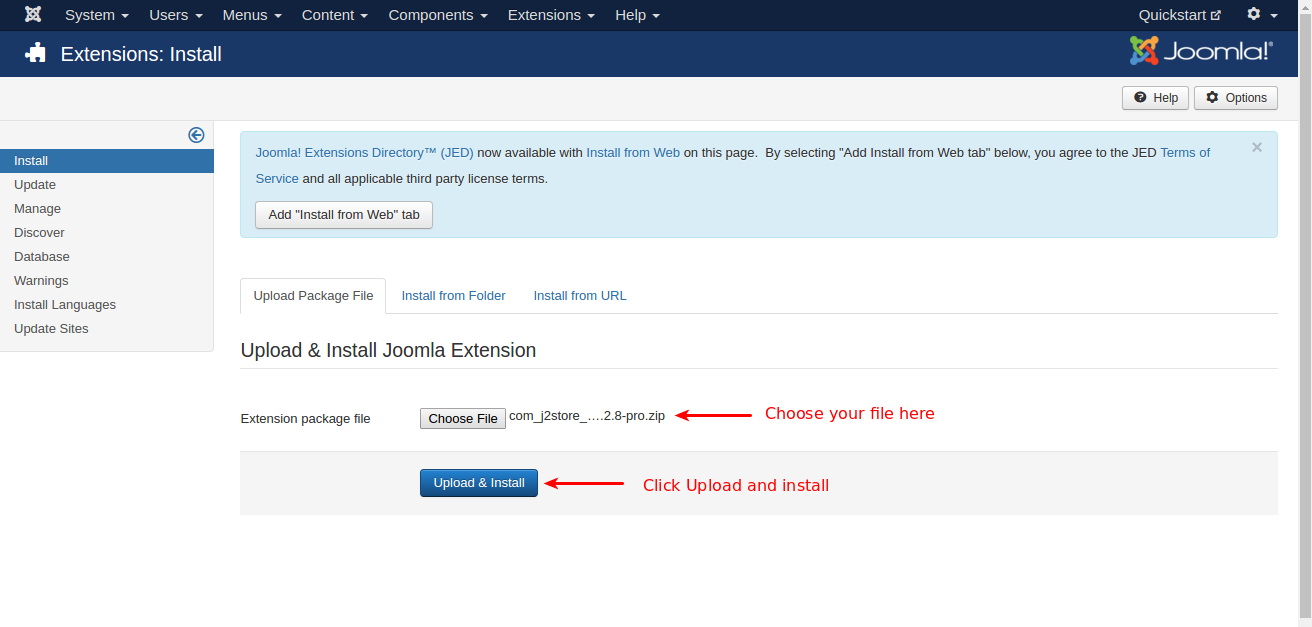 After installing, you will get J2store in the Joomla component list and also separate J2store tab in Joomla backend as the image below.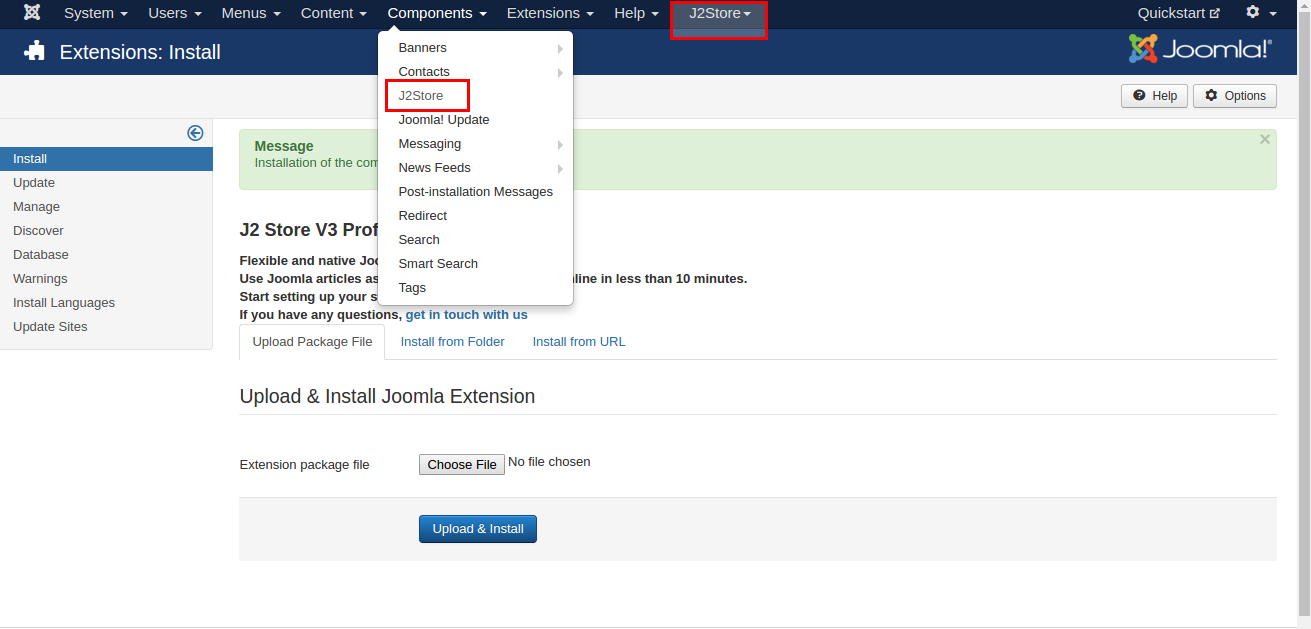 Step 3. Go to J2store >> Dashboard. Let's fill all the fields then click on the "Save and Proceed" button.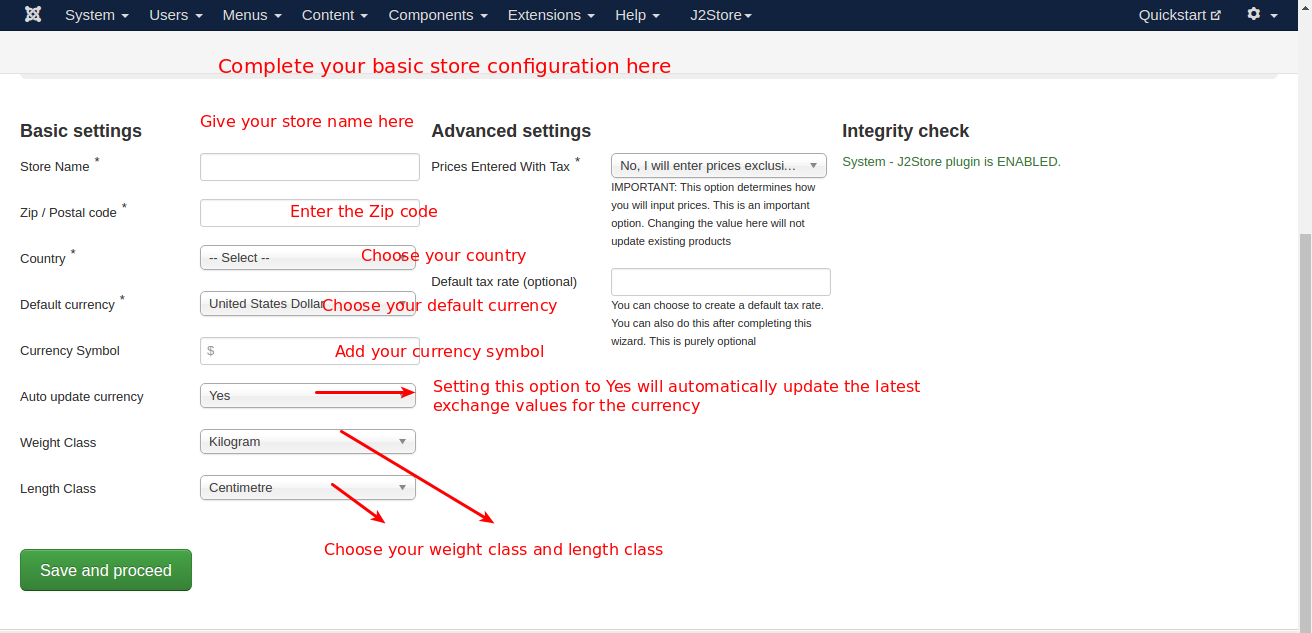 II. Creating Product
J2Store uses the default Joomla articles as its products, so it lets you use native content as product.
Step 1. Go to Content >> Articles >> Add new article. It will open new article page.
Step 2: In the content tab, give the title and description of the product, and choose the category in which you want to display the product.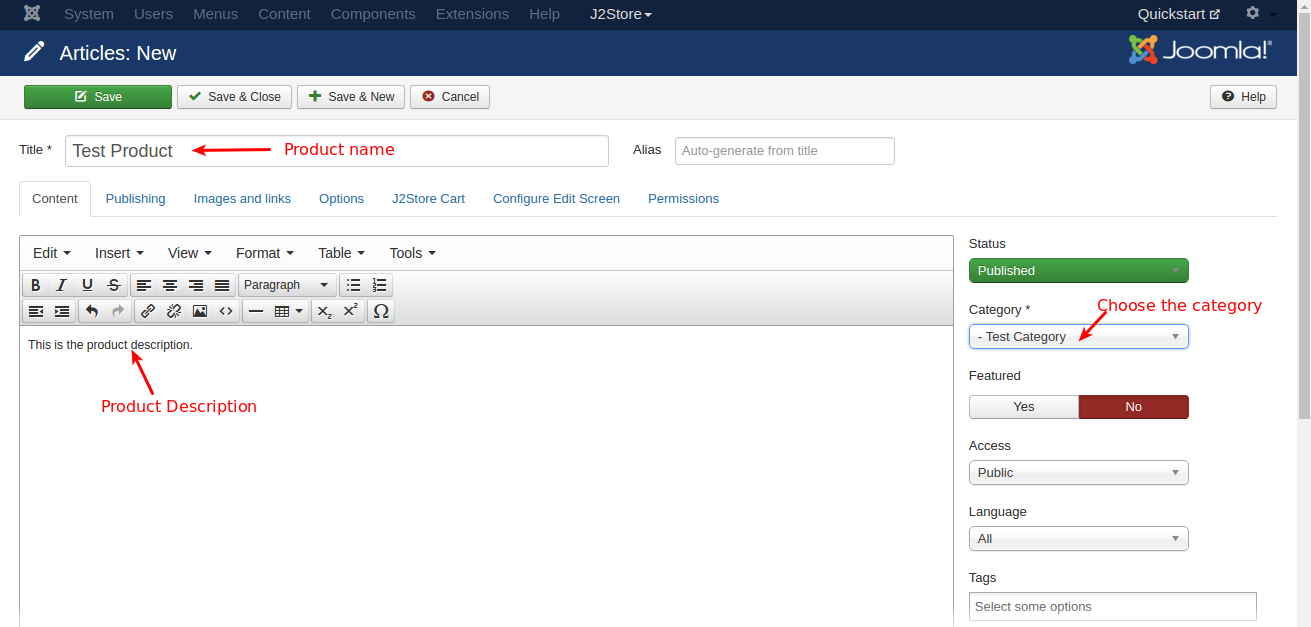 Step 3. Go to J2store Cart tab, choose YES to Treat as a product then choose your Product Type from the list(Simple, Variable, Configurable, Downloadable) and then click Save and Continue.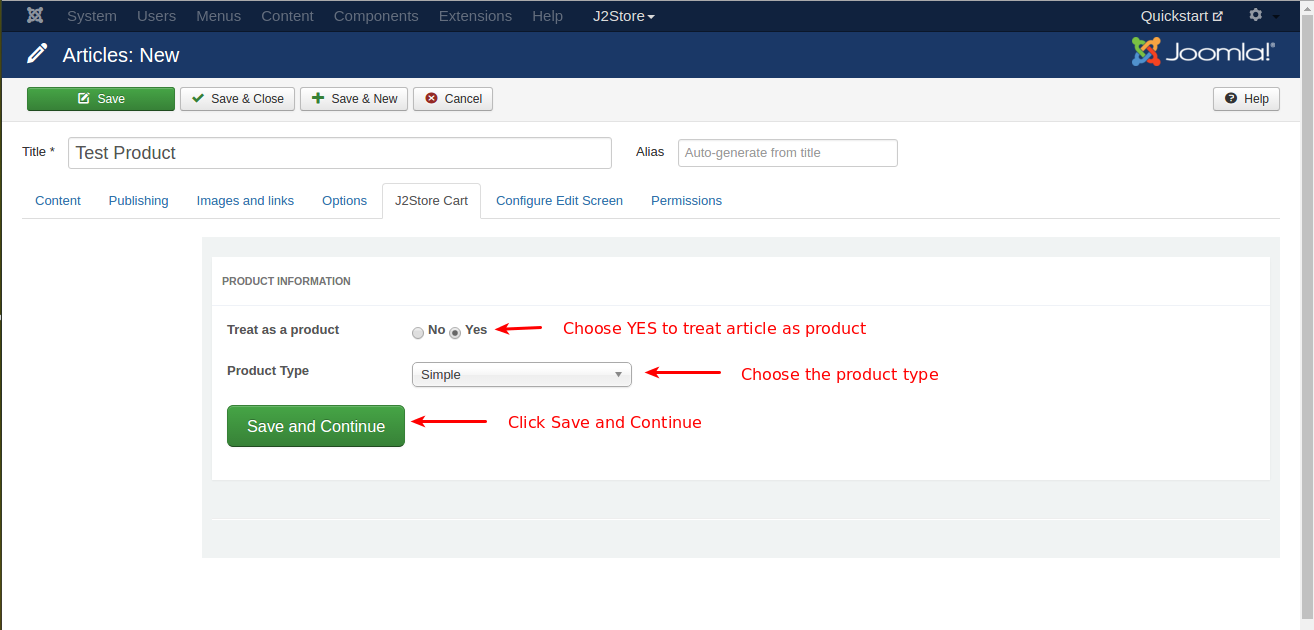 Step 4. Go to J2store cart tab once again. You will see the options to add image for product, set prices, add filters / Tax / Shipping.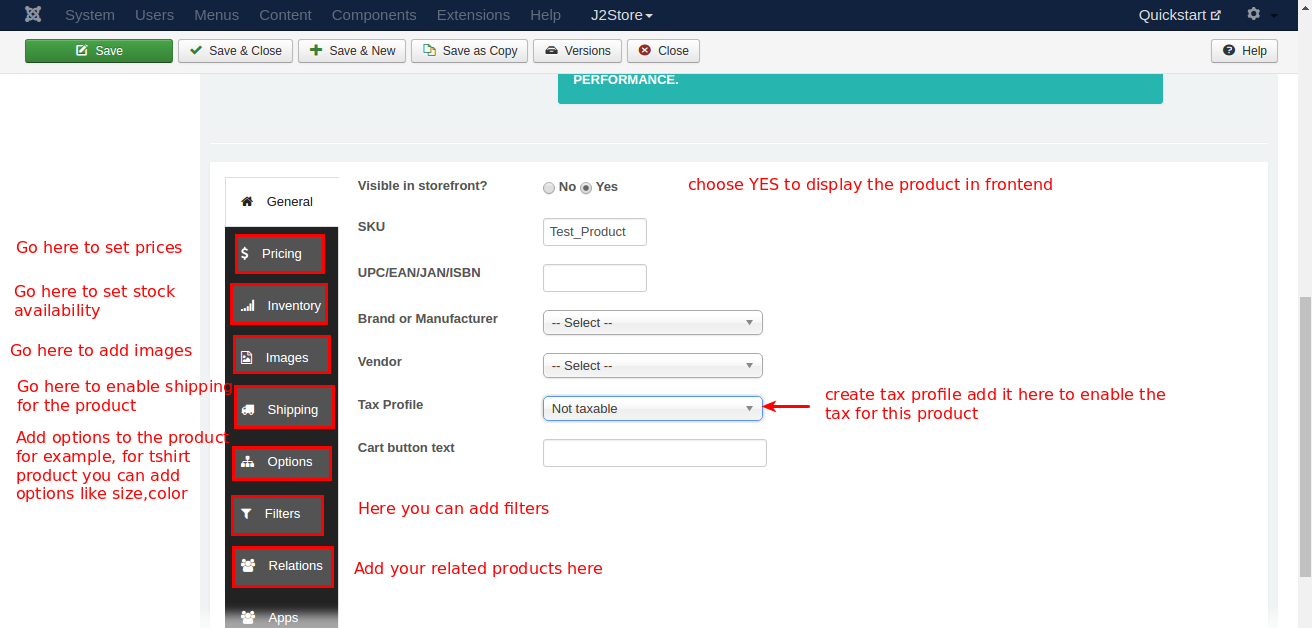 III. Display Product
Step 1. Go to Menu manager >> Main menu and create a new menu item.
Step 2. Give the menu title and choose the menu type as J2store >> Product List View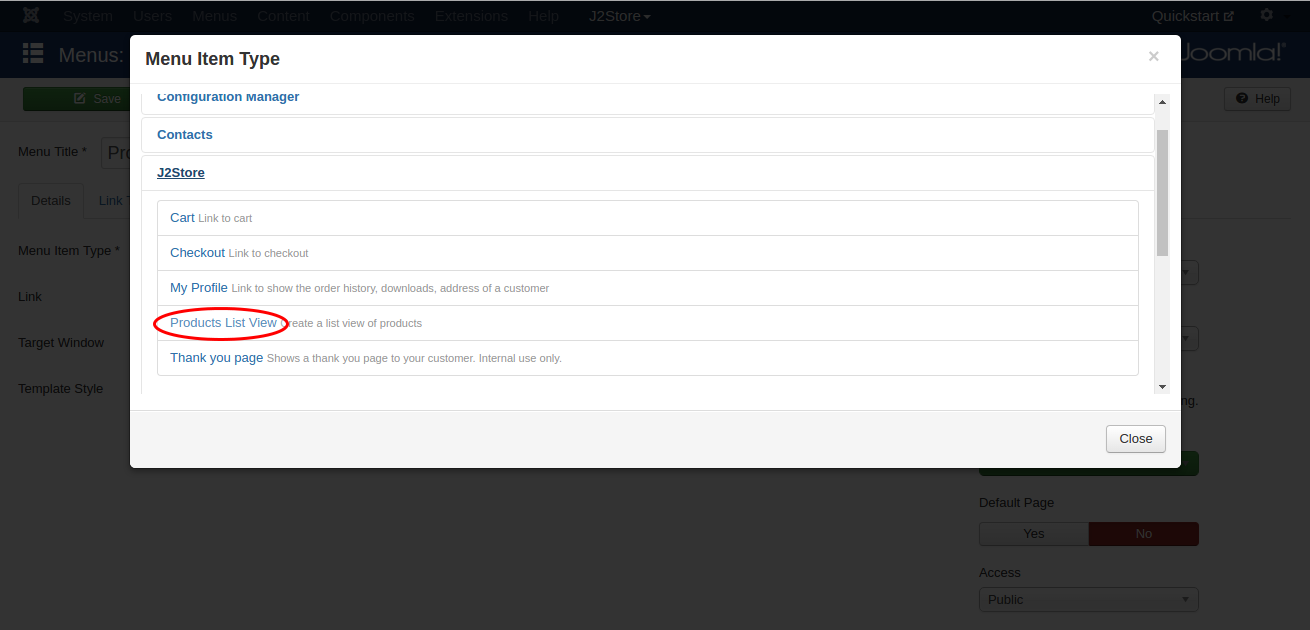 Step 3. Now, Choose the Category which have chosen when creating product. The category added in the product and the category added in the menu should be same.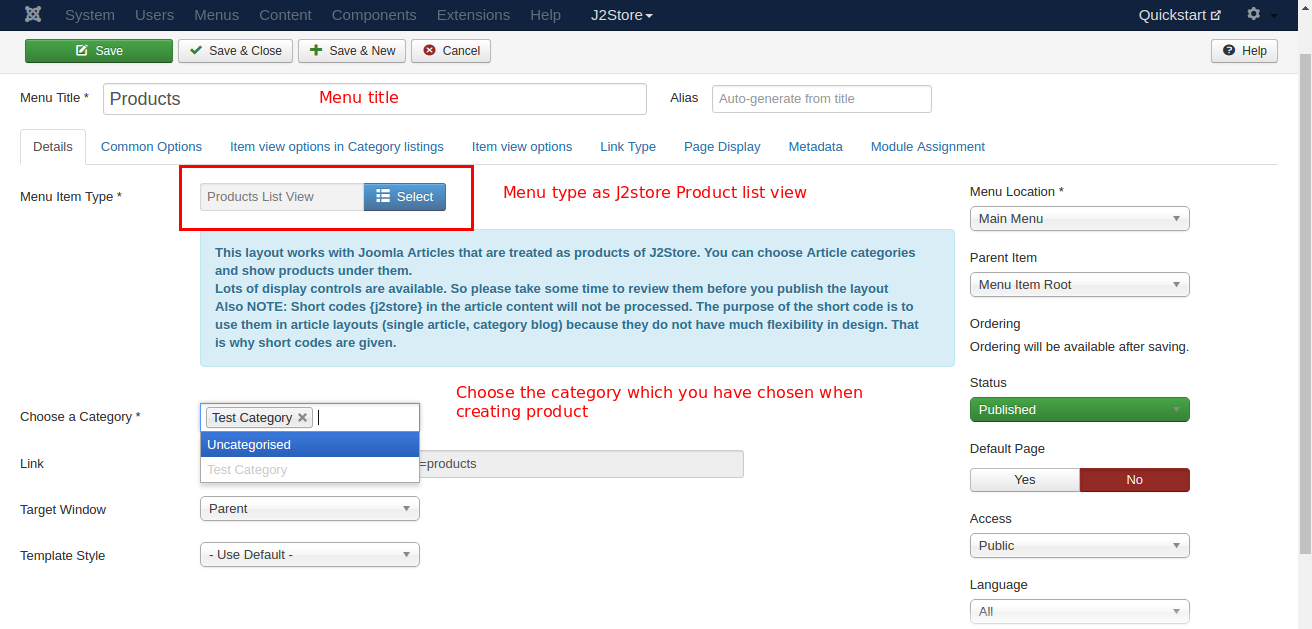 Step 4. In the menu, you will see three tabs: common options, Item view options in category listings, Item view options.
Common Options: Here you can choose the layout(bootstrap 2, bootstrap 3).
Item view options in category listings: Here, you choose the things you want to display in product pages. Ex: hide / show price, images, filters, etc..
Item view options: Choose the things you want them to display in product view page.
Now you can go to the frontend of your site to see the result.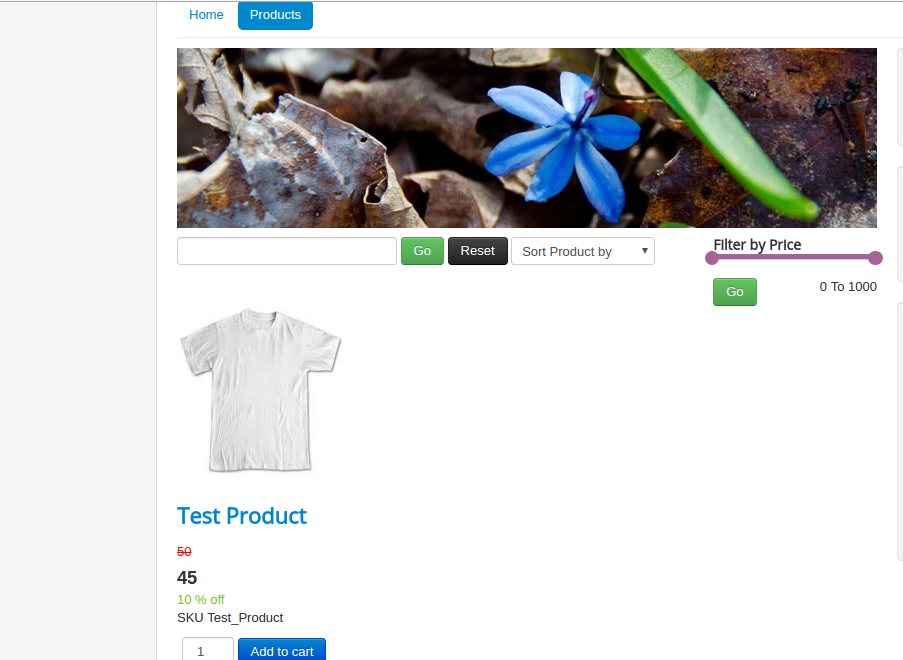 If you have any question about this post, don't hesitate to leave a comment below. And don't forget to share with your friends if you find it useful! Thanks!