One of the most important workouts when building a web is to display client testimonials on your website. As a result, we have included the greatest Joomla Testimonials Extension in our selection today to make this much easier. Let's explore!
What are the benefits of installing the Joomla Testimonials Extension?
Thanks to this extension, you can receive as well as present feedback from your customers. Furthermore, this tool enables you to quickly obtain consumer feedback on the services or items you provided. All you have to do is choose the best one to download for your website.
Top 7 Remarkable Joomla Testimonials Extensions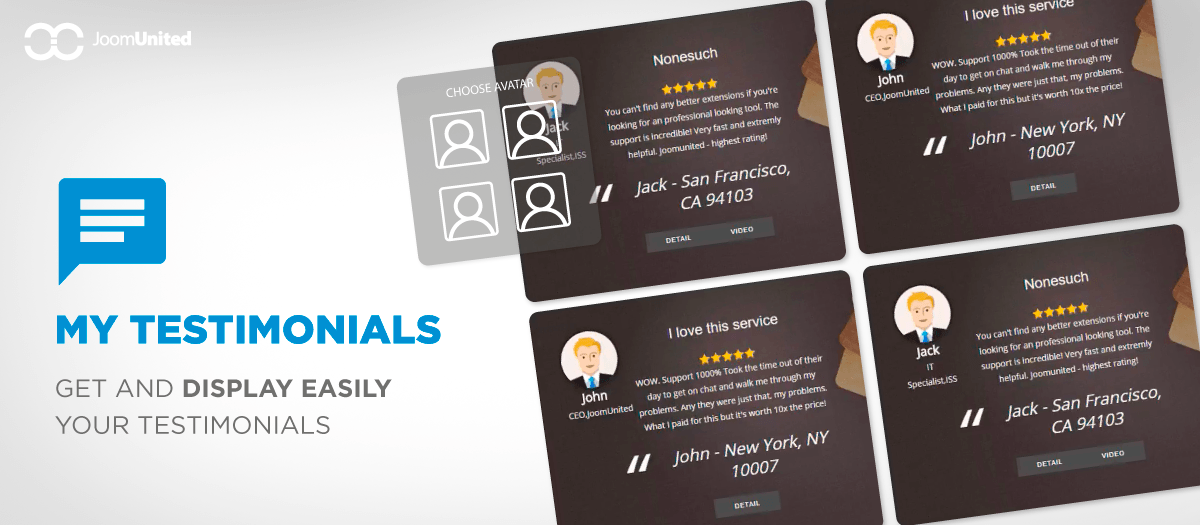 The first extension we would like to introduce is My Testimonials. This is a fantastic extension that allows you to collect and display client testimonials in the way you desire. In addition, this plugin is fully compatible with Google Rich Snippet. Through this plugin, you can also collect feedback from your customers and then get testimonials from the frontend and backend.
Provided features:
Google Company Rich Snippet
Rating Rich Snippet
Social sharing testimonials
Notify by Email admin when a review is posted
Display review as carousel
Reviews Rich Snippet
2 layouts for testimonials: vertical and horizontal
Youtube video testimonial
And more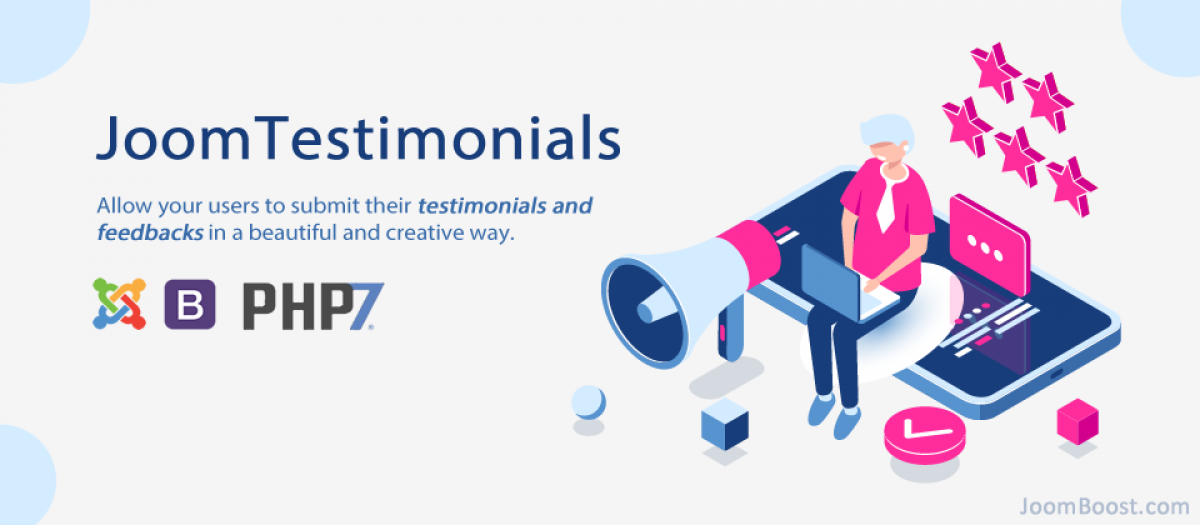 JoomTestimonials is a  powerful Joomla component that allows you to display testimonials and suggestions on your site. This component allows your users to submit their testimonials and feedbacks in a beautiful and creative way.
Provided features:
Easy to configure and manage
Unlimited categories and subcategories
Testimonials stats module
Predefined Fields
Customizable Layout and design
Text Limiter
And more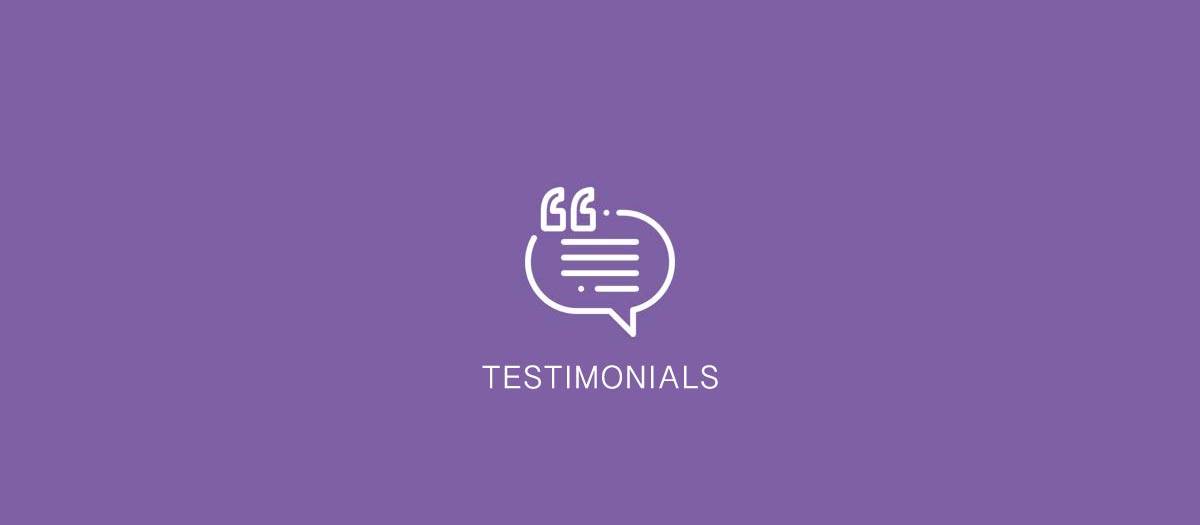 Ol Testimonials is a fantastic Joomla Extension that allows you to exhibit testimonials in a slideshow. What's more, every item will have a title, images, author with author's bio, and rating stars as well.
Testimonials slider Settings
Sliding time
Autoplay
Show arrows
Item distances
Font awesome
Show the next previous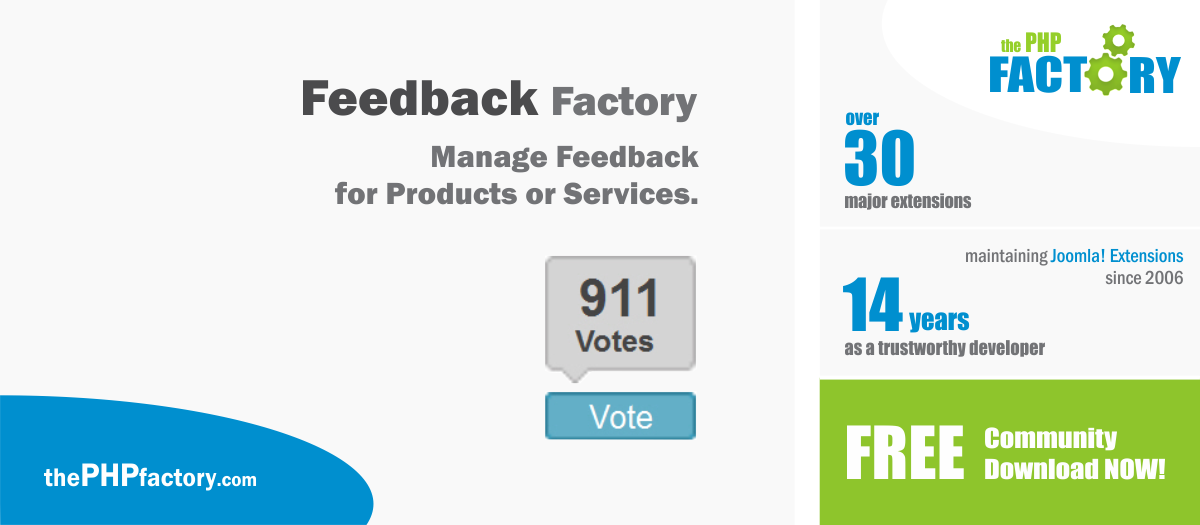 This is a free Joomla Testimonials Extension that allows you to get client feedback on your current products. Customers can also leave comments and vote on the service or product they used. Additionally,  visitors can view prior customers' comments without having to log in.
Provided features:
Various feedback lists
Commenting system
Voting system
Custom statuses for feedbacks
Guest readability and posting for feedback and comments
Search bar
ReCaptcha for comments
Community Builder avatars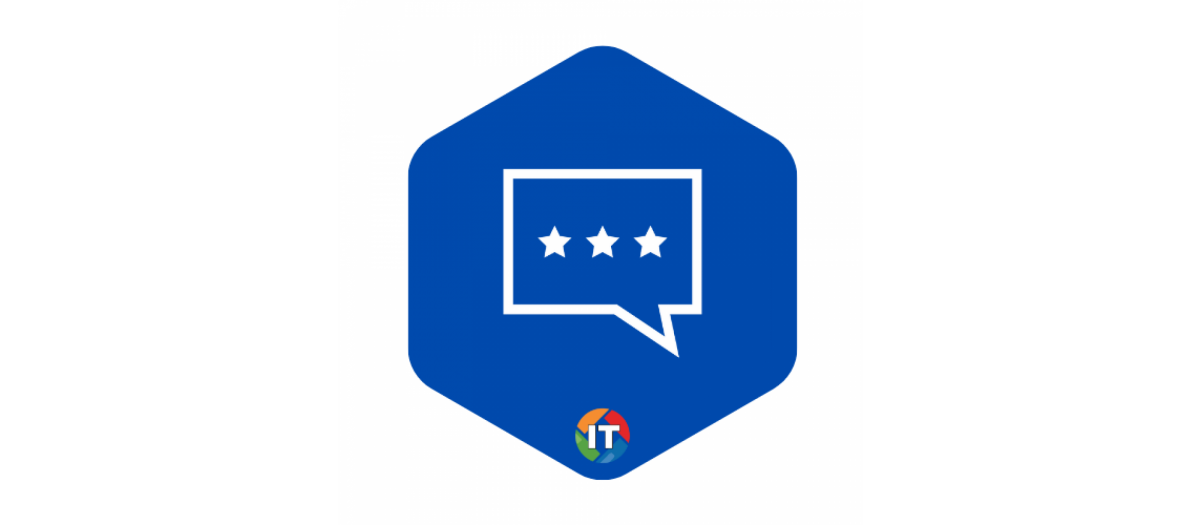 Heading onto the next on the list, we've ITMedia Testimonials. This is a rating and review extension for Joomla. By using this extension, you can add ratings and reviews from your customers to your website without any coding requirement. Last but not least, using this tool for your site contributed to supporting the trust of future customers.
Provided features:
No coding requirement
Supporting the trust of future customers
Ready for Joomla 4
And more

Another great option for highly interactive Joomla Testimonials Extension is No Boss Testimonials. This is a full testimonials solution that allows your consumers to send data like text, photos, or video straight through your website. Furthermore, you can choose from a variety of ready-to-use layout options and customize the display to meet your needs.
Provided features:
Joomla 3 and 4
10 languages available
Submission form
Responsiveness
Infinite possibilities
Performance and security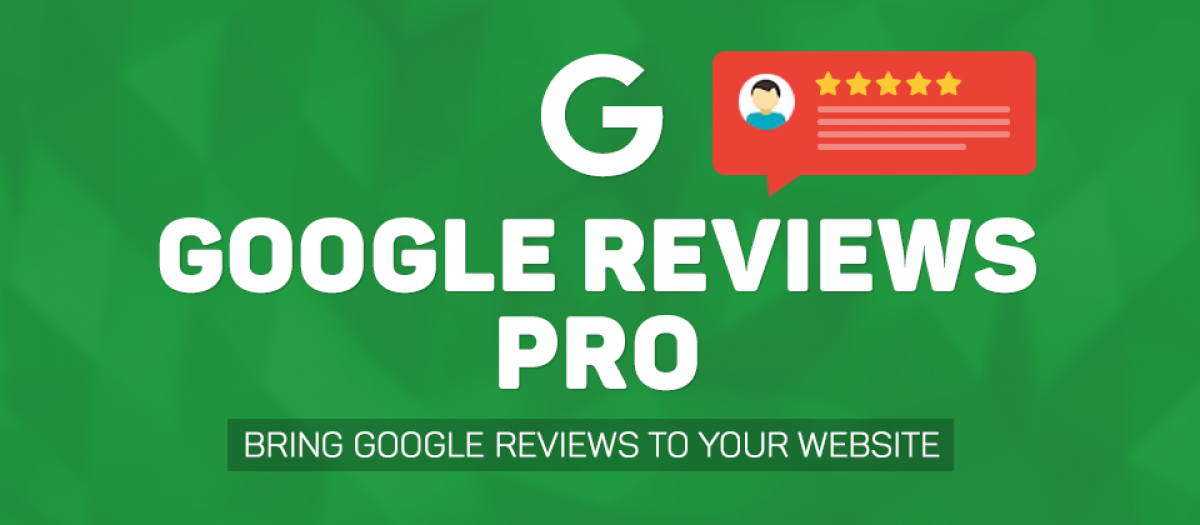 Google Reviews Pro is a simple and powerful plugin that allows you to easily and seamlessly add Google reviews to your Joomla website. By displaying genuine people's feedback on your website, you may boost your visitors' trust. Furthermore, positive evaluations demonstrate that your products are worth purchasing and drive new sales.
Provided features:
No coding required
Displays all the review data
Load More button to let you view all the reviews
Fully responsive
Adaptable height
Fully customizable header
Layouts integrated into the extension
Wrap up
We have just recommended the top 7 Joomla Testimonials Extensions that assist you in choosing a suitable tool for your page. We hope that this collection is beneficial for you. If you have any queries related to this collection, please let us know in the comment below. Last but not least, in case you don't satisfy with the above plugins, you can access free Joomla templates to get more detail. Thanks for your attention.