If you are an owner of the website and always want to make your site look cool, in case using Elementor Animation Plugin for your is the greatest idea. Hence, in today's article, we provide the top best Elementor Animation Plugin and some good points, so it is easy for you to choose the best one.
How is the Elementor Animation Plugin Useful for your site?
Firstly, this plugin allows you to add a lot of animation effects to your site without effort. In addition, you are able to set up them any position on your websites such as your homepage, blog, or even widget areas to catch the visitors' attention. Moreover, you can easily change and customize the size of fonts, speed of transition, and much more.
Top Useful Elementor Animation Plugin

Essential Addons for Elementor will meet all your difficult requirements because it comes with over 43 amazing widgets and counting. In addition, the premium version gives a lot of advanced elements such as allows you to make attractive content with scrolling animation. Moreover, you are able to use Flip Boxes to make stand out for anything on your page.
Good points:
Easy to use
Excellent support
Available customizable option
Have a lot of useful widgets and elements for your site
Lightweight and instant loading

Elementor Website Builder is a perfect solution to make your site more attractive. This plugin offers a wide range of different Box Shadows, Background Overlays, Hover Effects, Headline Effects, Animations. Therefore, it is easy for you to design the desired website quickly.
Good points:
Fully responsive
Simple, fast, and lightweight
Available customization options
Translation ready
Excellent support
Offer 40+ widgets and counting

The next great plugin that you shouldn't miss is Premium Addons for Elementor. This plugin comes with over 55 customizable widgets and addons including a social feed widget, video and image widget, text widget, and much more, in which the Lottie Animations Section Addon is a new widget that is open source, lightweight, and available for free. Therefore, you can use them to create amusing content for your Elementor site.
Good points:
Offer 55+ fully customizable Elementor widgets and addons
Provide 300+ premade Elementor templates
Integrate with Elementor Animations
100% compatible with WPML
Fully responsive and cross-browser ready

This plugin allows you to add Lottie animations to your Elementor website with the Lottie Animation widget. In addition, it is not hard for you to export a JSON file or provide a URL to use animation. Furthermore, it also lets you reverse animation, autoplay, loop, render type, select hover options, and lots of other features.
Good points:
70+ Free and Premium Widgets
45+ Pre-designed Header & Footer Templates
35+ Ready Pages
500+ Ready Sections
Fully Responsive
Expert Support Team
Build with Elementor

Another great solution for your site is Unlimited Elements for Elementor. As its name, this plugin provides hundreds of free widgets available for your site. Moreover, it has a lot of creative widgets that you can use to add animations to your site including animated Mouse Scroll Icon, Animated Hamburger Icon, SVG animation
Good points:
Offer 100+ creative widgets and counting
Allow you to create HTML CSS and Javascript widgets that are fully integrated with Elementor in seconds
Unlimited Elements fully supports custom post types
Fully compatible and integrated with Toolset custom post types and fields

Happy Addons for Elementor is the last plugin in today's collection. It allows you to showcase plenty of amazing animations by using floating effects. You can freely Translate, Rotate, or Scale these effects. Moreover, with the Slider widget, you are able to create impressive sliders with a lot of animations.
Good points:
89+ free widgets and 16+ pro Elementor Features
Allow you to create Advanced Data Table
Facility to Add Text Stroke or Outline to Elementor Typography
Easily manage your Event Calendars
Design Your Woocommerce Sites
Conclusion
We have just mentioned all the best Elementor Animation Plugin? Which is the best solution for your site? Don't forget to share with us your experience. In addition, if you are concerned about themes, don't ignore our Free WordPress Themes. Here offers you plenty of eye-catching designs for your site. Let's visit and install them.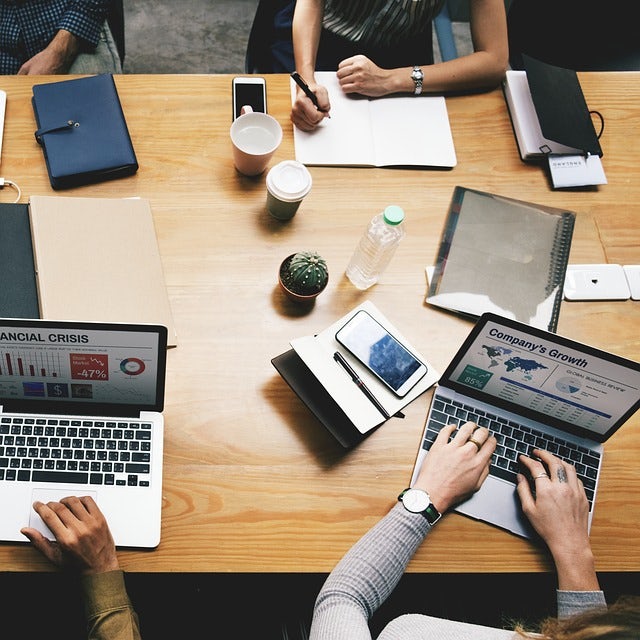 We're a Digital Team from EngineTemplate with 5 content experts. Our team has 5 years exp in open source Joomla and WordPress, we make daily blogs and build useful resources for everyone who is having issues with open source while using it.