Are you seeking a way to display your information or news clearly on your site? There are many tools to help you do that but you don't know which is the most reasonable one for your site? Luckily, in this blog, we will provide you with a collection of the most popular WordPress wiki plugins that will help you easily display well-detailed information on your website.
The advantage of the WordPress Wiki Plugin
As you know, arranging information on your site beautifully can help you enhance your SEO as well as your user engagement effectively. One of the best tools to help you do it is the WordPress Wiki Plugin. These tools will help you organize the knowledge-sharing materials properly and effectively. Moreover, they help your site visitors quickly find necessary documents without browsing the whole website.
A list of highly recommended plugins below will help you achieve your goals. Let's check them out.
Top 7 Wonderful WordPress Wiki Plugin

This WordPress Wiki Plugin provides you a wiki post type, an index, custom tags as well as a table of content option. Moreover, this plugin also enables you to connect your wiki pages together by using the wiki page titles. You are able also to add the "Add Wiki Link" button into your page very easily.
Provided features:
"Add Wiki Listing" Button
Insert a list of the wiki pages
Sidebar Widgets
A wiki link button, a pop-up opens
Enter text into the "Show" text box
Link wiki pages together
"Add Wiki Link" Button
Output TOC Page
Highlights:
Impressive Plugin
Easy to get started
Work great

Very Simple Knowledge Base plugin enables you to create Wiki, FAQ, Knowledge Base, Link Portal or Bulletin Board for your website. What's more, it also allows you to add shortcodes on a page and use the widget to display your list and your posts.
Provided features:
Display category description
Change the number of posts per category
Display posts in ascending order
Include certain categories
Change label of a post without a title
Exclude certain categories
Multiple attributes
And more
Highlights:
Simple
Nice and powerful
Straightforward

This WordPress Wikipedia Plugin allows you to pull content which is from the MediaWiki site and then integrate it into your posts and pages. Moreover, you are also able to use this plugin in order to supply several arguments to dictate how it works.
Provided features:
Strip and reformat the content
Visitors can read wiki content
Display table-of-contents
Pull content from any MediaWiki website
Embed it in pages and posts
Highlights:
Work Perfectly
Simple and awesome
Excellent support

BuddyPress Docs allows you to add collaborative workspaces into your BuddyPress community in an easy way. In addition, it also helps you to link your document to customers or arrange with many privacy levels.
Provided features:
One-editor-at-a-time prevention
Full access to the revision history
Docs that can be linked to groups or users
Support for fully-private document uploads
Fully sortable and filterable doc lists
TinyMCE front-end doc editing
Doc taxonomy, using tags
Dashboard access and management of Docs
Highlights:
Great plugin
Worked Great
Well-maintained

This plugin gives you an ability to add explaining tooltips querying contents which are from a MediaWiki installation. What's more, by using some simple shortcodes, you can integrate the Wiki tooltip in your posts and pages. It also allows you to use a famous list of Tooltipster to generate nice and themeable tooltips.
Provided features:
Create the nice and themeable tooltips
Setup at least one wanted Wiki base
Add explaining tooltips querying contents
Integrate the Wiki tooltip
Highlights:
Work like a charm
Modern and Simple

Pencil Wiki is an effective WordPress Wikipedia Plugin that allows you to add new roles and abilities for your WordPress site so that your users are able to insert and edit wiki pages. Moreover, it also comes with some custom templates and widget which totally integrate with the Twenty Twelve theme.
Provided features:
Add/edit wiki pages
Lock some wiki pages or branches
Manage roles and capabilities
Add new roles & capabilities
Create new wikis
Generate breadcrumbs

This WordPress Wikipedia Plugin gives you an ability to create, manage and show a knowledge base for your website. Moreover, you are also able to manage your content in combination with all a bunch of smart features. Encyclopedia plugin also allows you to link all of the items of your posts and pages in an automatical way.
Provided features:
Manage and organize your items
Prefix filter
Automatic association of related items
Completely translatable
Clean and intuitive user interface
Index page with all items
SEO conform URL structure
Tags and categories
And more'
Highlights:
Excellent plugin
Good support
Conclusion
Have you chosen your favorite WordPress wiki plugin? If you are keen on any tools, let's share with us your option by writing a comment below. We wish to give you valuable solutions for your website.
Further, why don't you visit our free WordPress themes to explore a wide range of beautiful designs for your website?
Thank you so much! See you in the next blogs.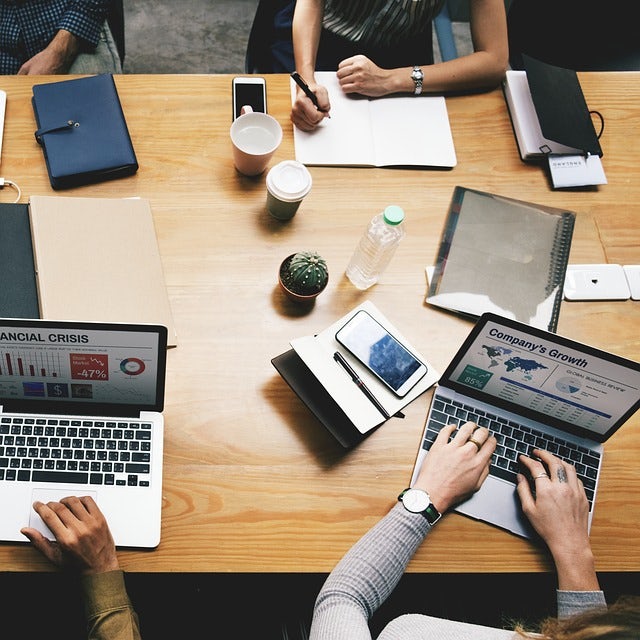 We're a Digital Team from EngineTemplate with 5 content experts. Our team has 5 years exp in open source Joomla and WordPress, we make daily blogs and build useful resources for everyone who is having issues with open source while using it.