Are you desiring to gain more organic traffic for your website? If yes, don't miss a list of advanced Elementor SEO plugin below. We collected them based on the number of active installations and positive feedback for their quality.  Now, let's check them out.
How is the Elementor SEO Plugin important for your site?
It can't be denied that search engine optimization is one of the most effective ways to drive traffic to your website. Therefore, you need to properly optimize SEO for your website. These plugins enable you to add tags and meta descriptions based on the key phrase that you provide. Moreover, they will automatically analyze the whole content and give you some recommendations to optimize your valuable content. Especially, they allow you to create XML sitemaps, so search engine crawlers easily index your site. And there are other amazing features that are waiting for you to dive into. Let's take a look.
8 Powerful Elementor SEO Plugins

Rank Math has recorded up to 3254 5 star ratings from a lot of users around the world.  In addition, it deeply integrates with Elementor Page builder, so you can completely use this plugin to improve your site ranking. In addition, it comes with plenty of powerful features, such as Google Keyword ranking to track your keyword rankings in Google, optimizes unlimited keywords, Google search console integration, and much more.
Good points:
Integrates with Elementor
You can use up to 5 target keywords per post/article
You can track your keyword positions in the search results
Build-in rich snippet feature
Automatically ads image alt tags if those are missing
Build-in redirection manager

Yoast SEO has been developed since 2008. This plugin is considered the most effective Elementor SEO plugin to help millions of websites to increase higher ranking in search engines. The first outstanding thing is that it comes with loads of powerful features to improve technical SEO such as canonical URLs and Meta tags. In addition, it offers advanced XML sitemaps, thanks to that it is easy for Google to understand your site structure. Fortunately, Yoast SEO also offers a number of analyses that give you suggestions on your content in real-time. Moreover, there are some intensive features when you use the premium version such as internal linking suggestions, social previews, and related keyphrases features.
Good points:
Easy to integrate metadata

Helps to generate robots.txt file

Support to generate XML files as well as sitemap

Helps control spam

Suggestions to optimize the pages like missing metadata, alt tags, schema, etc

Till now, this plugin has recorded over 1000 5-star ratings and a lot of positive reviews from plenty of customers. All-in-one comes with several helpful features to handle any problems related to SEO. Firstly, SEO user permits you to manage crucial SEO features but you don't need to deal with controlling your website. In addition, with the support of Google News sitemaps and video sitemaps, you will have more chances to achieve a higher position on Google search engines because this function helps you submit your latest news articles to Google News. Furthermore, this plugin has the ability to analyze your entire site to detect any serious errors and then make the right actions to boost your SEO.
Good points:
Unlimited keywords
E-commerce SEO settings for online shops built with WooCommerce
Google AMP SEO for Google's rapid-loading markup
Social media integration
TruSEO page analysis tool
Smart Schema markup

The SEO Framework free version offers you a simple interface to automatically create a meta description for each post. In addition, the technical SEO options are already customized and contain smart explanations. Moreover, there are many useful settings for Title, the home page, social meta, Schema.org, Robots Meta, and feed.  Plus, this WordPress SEO plugin has a sitemap feature, this function helps you create an XML sitemap and uploading it to Google Search Console so that search engines easily index your pages.
Good points:

SEOPress is an efficient Elementor SEO plugin that is designed to make the complicated task of achieving the SERPs easier. This plugin offers you many advanced features to makes your site have a better ranking including control of titles and meta descriptions, generate XML and HTML sitemap, Google Knowledge Graph, and much more.
Good points:
Making social sharing easy
Protect you from mistakes
 Numerous free and paid extensions
Excellent supports

WP Meta SEO is also similar to other plugins. This plugin comes with a lot of features to help your site get a better position on Google Search engines. Moreover, it has a nifty dashboard that doesn't only showcase stats but also analyzes them and presents the results in a visual way. This plugin has an easy-to-use and lightweight interface, so it doesn't make your site slow down.
Good points:
Meta content editing is faster than ever before
Use the Google Search Console Data for your SEO
Context-Based Image Resizing
Image Alternate, Title and Information Quick Modification

As you can see from the name of the plugin, this tool is a great Elementor SEO plugin for image optimization. This plugin will help you automatically optimize Alt and title tags to get more traffic from search engines. Moreover, you can experience more extensive features when using the pro version such as featured images support, Woocommerce Product images support.
Good points:
Easy to use
Woocommerce support
Featured image support

Squirrly SEO plugin is specially released to help all users effectively optimize SEO for their website regardless of their level of SEO knowledge and experience. By using this plugin, you will have more chances to improve your site ranking and gain more traffic.
Good points:
Over 650 features pre-configured for you during install
Keyword Research
Keyword portfolio
Guided On-Page optimization
SEO content grading
In-depth SEO Content Analysis
SEO Content Optimization
Blog post research
Copyright-free Images
And much more
End
Which is the best plugin for your site? We totally suggest that you should use Yoast SEO as the most effective plugin because this tool has been trusted and used by a lot of users around the world. However, it also depends on the purpose and features that you are looking for. Don't forget to leave a comment below when you have any questions or queries about the matter above. Moreover, our Free Elementor WordPress Themes has hundreds of eye-catching, elegant, and modern themes that are completely compatible with today's collection. Therefore, don't hesitate to visit and get one for your website.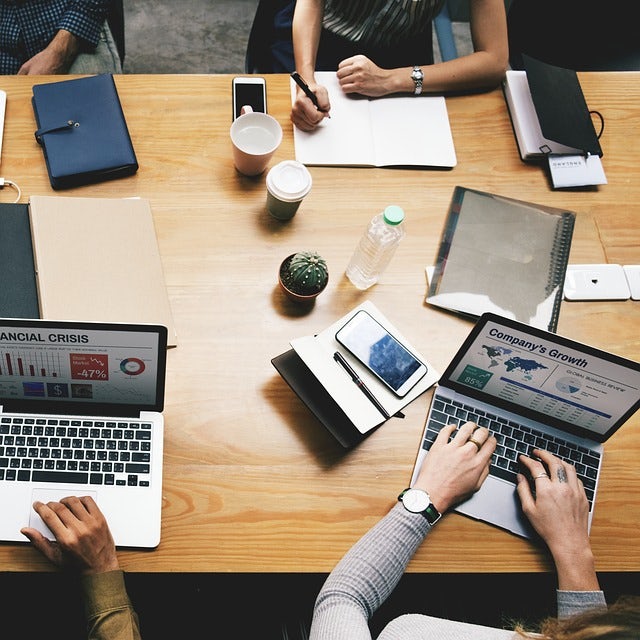 We're a Digital Team from EngineTemplate with 5 content experts. Our team has 5 years exp in open source Joomla and WordPress, we make daily blogs and build useful resources for everyone who is having issues with open source while using it.