Are you finding a plugin that helps you display news on your site? Then, you may be in the right place. In this collection today, we provide you with top best WordPress News Plugin. By using it, you are able to insert a news ticker, generate beautiful news post layouts, and so on. Let's take a look and choose the best plugin for your site!
The benefit of WordPress News Plugin
If you are running a news or article WordPress site, it is essential for you to use WordPress News Plugin. Because it can help you easily create news post types, and news tickers, and publish news articles quickly and regularly. Thanks to that, you can keep readers engaged and make your site stand out from the crowd. The plugins below can fulfill your requirements. Now, let's take a look and choose the best plugin for your site!
Top 8 Best WordPress News Plugins

This WordPress News Plugin is a great solution for online business owners. By using it, you can enhance the dynamics of the online webspace with scrolling news widgets, thumbnails as well as news archives. You can also insert, control and delete the news section for your CMS site.
Provided features:
Display News with Grid
Added Widget Options
Complete shortcode example
50 Designs for News Grid Layout.
45 Designs for News Slider/Carousel Layout.
8 Designs for News List View.
13 Designs News Grid Box.
8 Designs News Grid Box Slider.
WPBakery Page Builder Support
Added shortcode parameter
Display news post with the help of shortcode
Highlights:
Amazing Plugin
Quick and on the spot
Fantastic support

This plugin allows you to generate feeds for your site easily including XML Sitemap as well as Google News Sitemap protocol. What's more, this plugin includes a number of options for you to manage sitemaps. You can also have the ability to set extra robot.txt rules.
Provided features:
Polylang or WPML
Option to add new robots.txt rules
Includes XLS stylesheets
Options to define
Set Priority per post type
Supports custom post types
Limit inclusion to certain post categories
Exclude individual posts and pages.
Highlights:
Great support
Very nice plugin
Awesome

Simple News is a powerful WordPress News Feed Plugin. It gives you the option of showing as many as the latest news for your site. What's more, you can filter the results by the ID category. You can also select the sizes for pictures as well as unset the plugin CSS.
Provided features:
News is order by pub date
A post type "NEWS" is added
Choose image size and unset the plugin CSS
Show your defined number of the latest news
Highlights:
Quality Plugin
Simple to use
Fast Support

Vertical News Scroller allows you to show the vertical scrolling news for your site. Moreover, this plugin also allows you to control any number of news on your site effectively. Admin can also insert, customize and remove news as they want.
Provided features:
Admin can manage the scrolling news height width.
Customized news as per your WordPress Theme
No Need Of Knowledge of PHP, HTML
Add any number of news
Display the desired number of news to users
Admin can manage scrolling news speed
Easy To Install Plugin
Premium Support Available
Highlights:
Very useful
Easy to use
Very Nice

Yandex. News Feed by Teplitsa is a great option for you to exchange your site materials into Yandex News Format. In addition, it also helps you to simplify the combination of your WordPress sites and Yandex.News plugin. It is totally free of charge and you can install it very easily.
Provided features:
Custom post types support in the feed
Filtering by category or custom taxonomy term
Compatibility with Yandex.News guidelines
Yandex turbo-pages support
Individual settings for posts in feed
Highlights:
Brilliant
Great plugin
Simple, useful

News Announcement Scroll allows you to show many upcoming events as well as essential announcements for audiences. In addition, this plugin also helps your customers keep up with the latest news and upcoming events by inserting a link to the news.
Provided features:
Responsive admin layout
Shortcode is available for pages and posts
Code for adding the widget to your theme
Supports localization
Quick and easy installation
Widgets, so you can add pretty much anything
Easy style-override feature
Option to set up a news expiration date
No need for any coding knowledge
Highlights:
Great Plugin
Works fine
Clean and easy to use

Ditty News Ticker allows you to show multi-function data easily. Besides, you can also use it to insert custom news tickers into your WordPress site via direct functions, a custom Ditty News Ticker Widget, and shortcodes as well. 3 default ticker modes are also included in this plugin.
Provided features:
Scroll the ticker data left, right, up or down
Rotate through the ticker data
Display your ticker data in a list
Highlights:
Useful
Great plugin
Simple install

PJ News Ticker is a simple but powerful WordPress News Feed Plugin. Using this plugin, you are able to display the latest posts in a marquee style. Moreover, you can also insert the news ticker at any place that you want just by using shortcodes.
Provided features:
Show your most recent posts
A marquee-style
Embed the news ticker
Highlights:
Excellent plugin
Simple and logic
Work great

Top News is the ultimate solution for news websites. By using the plugin, you can showcase world's 31 famous newspaper's breaking news headlines on your WordPress sites such as CNN, BBC, The Guardian, The Economist, Fox News, and much more. In addition, it allows you to display news in two layout types including List and Grid. Especially, it is fully responsive, so it looks great on all devices.
Provided features:
Fully integrated in WordPress
Cached for 1 Hour
Loading time is very fast
Display on both Post or Page section
Two layout types: List and Grid
Fully responsive for any device
Shortcoded
News description word length option
Zooming news image
Display News Source in a news item option
Highlights:
Easy to install
Can be use as a widget
Sum up
To conclude, using the WordPress news plugin will help you add more functions to your news website. In addition, it assists you to update the latest news quickly. Hopefully, our collection gave you a reasonable solution. If you have any queries, don't hesitate to write down a comment below. We will support you as soon as possible.
Furthermore, you can visit our free WordPress Themes to discover plenty of stunning, easy-to-use designs for your website.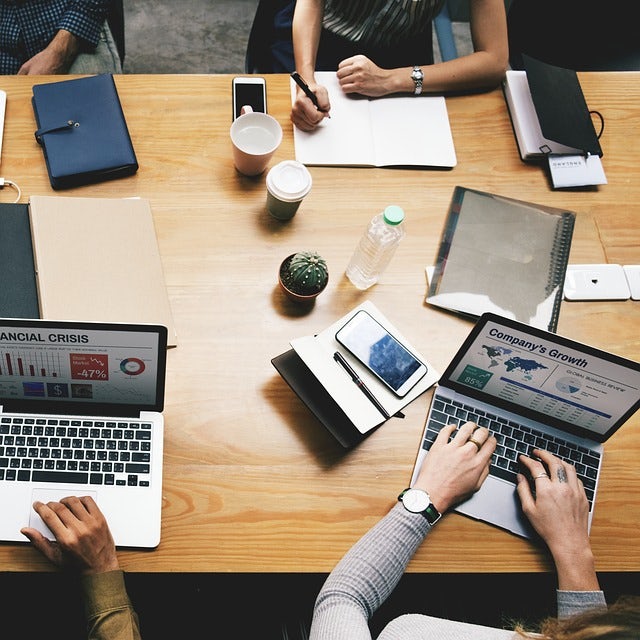 We're a Digital Team from EngineTemplate with 5 content experts. Our team has 5 years exp in open source Joomla and WordPress, we make daily blogs and build useful resources for everyone who is having issues with open source while using it.