In this post, we will guide you how to upgrade J2store Free version to Pro version. 😀
To know which version of J2Store you are using, Just go to J2Store >> Dashboard. Check as this screenshot: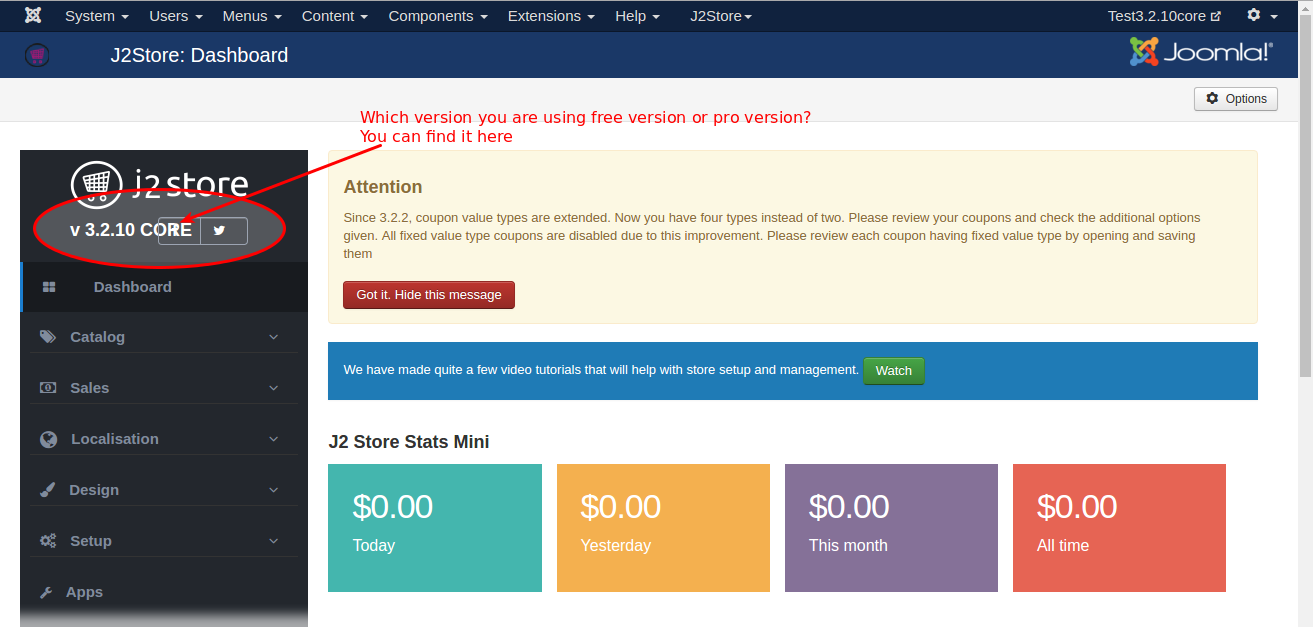 Upgrading the J2store Free version to Pro version
Log in and go to http://j2store.org/my-downloads.html to download the J2store Pro Package.
Next, go to Joomla installer and install the J2store Pro Package over it.
Note:
You must take your site backup using Akeeba Backup Component before installing J2store Pro package.
By installing the J2store Pro version over the Free version, your content will not be lost
If you have any question about this post, don't hesitate to leave a comment below. And don't forget to share with your friends if you find it useful! Thanks!