Are you getting bored with the traditional Google Map? Do you want to create an advanced map in Elementor Page builder? If yes, don't ignore our blog. In today's collection, we will bring you a list of top-notch Elementor advanced map addons that will help you easily create a beautiful map as you desire.
Why should you use Elementor Advanced Map Addons?
Although Elementor page builder also offers a free google map widget, it has a lot of limitations. Therefore, you can only create a simple map with this widget. Luckily, there are various add-ons that come with the google map widget allowing you to create an advanced map without effort.
In addition, the google map widget of these plugins also comes with a wide array of useful customization options. Thanks to that, you can customize your desired map. For example, you can add multiple locations, add titles, labels, and much more.  Further, you can even choose from map type and map theme and then design it to fit your current theme.
Now, it's time for you to explore a list of remarkable Elementor Advanced Map addons below.
Top 6 Elementor Advanced Map Addons
This is one of the famous add-ons for Elementor. It is specially designed to enhance the functionality of the Elementor page builder with plenty of amazing elements and extensions. Notably, it comes with an advanced Google Map widget that gives you full control over the configuration. In addition, it allows you to easily choose map type, and your desired theme, and style it to make your website more eye-catching.
Pros:
Offer 8 map types
Offer 6 map themes
 The ability to create a 360-degree virtual tour

Powerpack Addons for Elementor is packed with a wide range of amazing widgets and extensions. One of the significant widgets that you can use to show a beautiful Google Map on your website is the Google Map widget. This widget allows you to add plenty of multiple locations with a custom marker and customized address infobox. Moreover, you are able to style your Google Maps with many useful options so that the Google map will perfectly match your brand and style.
Besides that, your site visitors can also increase and decrease the zoom level of the map thanks to a user interface with default controls.
Pros:
Style map theme
Allow adding multiple locations
Style Google Maps With Snazzy Maps
Map With Street View & Zoom Control

Another perfect Elementor advanced map addon for your website is the Plus Addons for Elementor. In addition to free widgets and extensions, the plugin also offers you a lot of advanced ones such as audio player, dark mode, Instagram feed, login/signup, and much more. Especially, with the support of the Google Maps widget, you can easily create a beautiful map with multiple styles.
Plus, there are tons of advanced customization options, so you can customize your google map as you want. You can also select various zoom values and manage all controls. Last but not least, it allows you to add multiple pin points and details.
Pros:
7+ Map Styles
Advanced customisation Options
Multiple Location Pinpoints
Map Overlay with Responsive Features
This useful Elementor advanced map addon will make your Google map more professional with Google Map. However, you can only unlock this widget when purchasing the Pro version of the ElementsKit Elementor Addons.
Google Map widget provides you with a wide array of map types such as basic, multiple markers, static, polyline, overlay, polygon, routs, and panorama. It allows you to choose the address type, zoom level, latitude, and longitude. Further, you have the ability to customize the title and content label from the market settings.
Pros:
Multiple map types
Highly customizable
Various map themes

Are you looking for an effective plugin that allows you to add Google Map to your Elementor website? Don't miss the Advanced Google Map widget of Happy Addons.
This innovative widget allows you to choose different types of Google Maps to display on your website. Moreover, you can customize the appearance of your Elementor Google map widget according to your theme style.  One of the great points is that it lets you to add your custom label, map market, legend, and more.
Pros:
Support for custom JSON
Easy to customize
A lot of helpful customization options
Premium Addons for Elementor provides you with over 60 necessary addons and widgets for your Elementor website. Remarkably, Google Map is one of the free widgets that you can use to create a professional map matching your theme color. Also, it allows you to add multiple markers, custom skin, locations, and many more useful options.
Pros:
Many custom map styles
Plenty of amazing customization options
A free widget
The bottom line
Which is the best Elementor advanced map addon for your website? If you want to save a lot of money, we recommend that you should use the Premium Addons for Elementor. In contrast, if you have a rich budget, don't hesitate to try other options that we mentioned above. Let's share your option with us by leaving a comment below.
By the way, our website has loads of stunning, free Elementor WordPress themes that are suitable for various topics. If you are looking for a beautiful design, don't miss our website.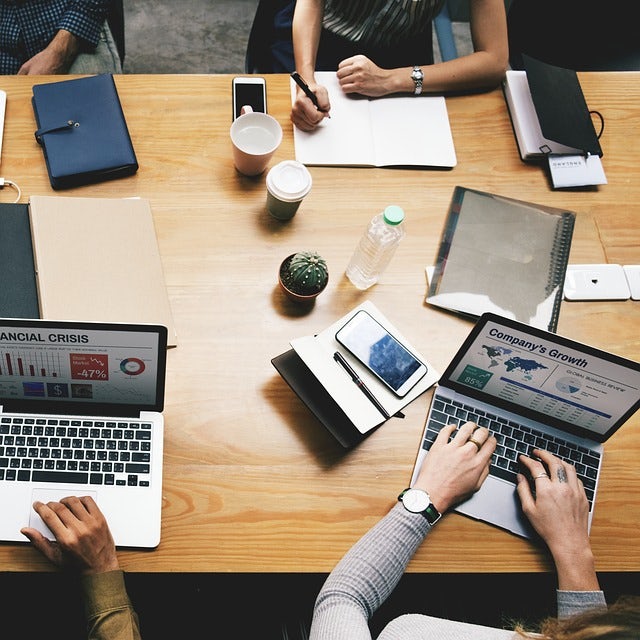 We're a Digital Team from EngineTemplate with 5 content experts. Our team has 5 years exp in open source Joomla and WordPress, we make daily blogs and build useful resources for everyone who is having issues with open source while using it.