Get for your site a good Woocommerce Delivery plugin now!
To have a full control in the delivery process, in today collection, we will introduce to your top of the best Woocommerce Delivery plugin for WordPress site. Just come and choose the best one for you, then offering your customers the best shopping experience ever!
Furthermore, you can refer to these Free WooCommerce themes to create a wonderful WooCommerce website.

This Woocommerce Delivery plugin helps you to print out the delivery notes along with invoices for Woocommerce orders. You can also edit your store, address, business name and more. Besides, registered customers are allowed to print their orders with a button from an order screen.
Provided options
Print or bulk print invoices – delivery notes
Customers are able to print their own orders
Straightforward invoice numbering
The print link in customer mail
Add address/logo and other information of your company for delivery note and invoice
Smart delivery note and invoice template system coming with hooks and functions.php support
Supports sequential order numbers and WooCommerce refund system.

Woocommerce Delivery plugin from Tyche software allows you to deliver orders of your customers on their decision date, which proves how great is your store customer service, as well as decrease approximately 50% of cart abandoned rate. This plugin also allows customers to decide the delivery date on the checkout page.
 Provided options:
Set delivery time in hours in minimum
Set delivery date field labels
The number of deliveries/orders can be limited to be placed each day.
Disable delivery for Virtual/Featured products.
Highlights:
Mark any day on Calendar as holidays.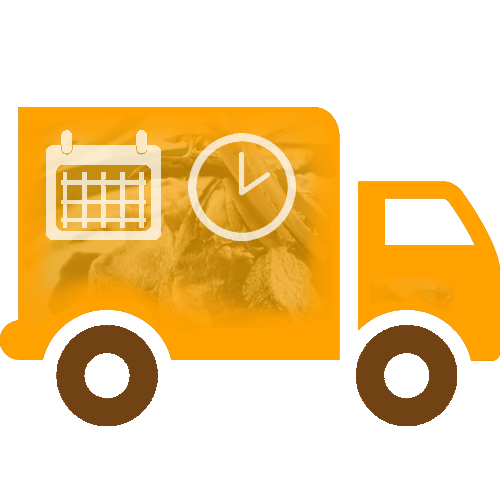 With this plugin, your customers can choose their date and time for delivery by a widget on front-end for Woocommerce orders.
Provided options:
Set how many days to place orders/delivery hours/pickup hours
Base on what order type selection to ship automatically
Send delivery/pickup date and time through emails
Receive delivery/pickup data on admin order detail page.

Woocommerce Delivery Date helps you to choose an order's delivery date from checkout page. It is also possible for your customers to choose the delivery date and time they want after order date is placed.
Provided options:
Choose two categories to activate the plugin
Hide customer delivery date to administrators when they view orders under section "Custom Fields"
Three languages supported: German, Dutch, English.

An amazing shipping Woocommerce plugin for figuring out shipping cost based on cart total or product weight. This plugin is straightforward to use and completely flexible, which helps to save the time to manage shipping cost with effortless.
Provided options: 
CSV Import
Calculate shipping fee by cart total and/or weight
Support as many shipping methods and cost rules as you want
Add costs based on cart total/product weight at the same time
Set cart total/ weight's min and max values
Support Polylang, WPML
Free shipping override

A perfect free WordPress Woocommerce Shipping plugin to set rules of free shipping rate. This plugin provides you with a full control of the shipping rates on your site.
Provided options:
Making multiple 'OR' condition groups and multiple 'AND' conditions inside each group within corresponding shipping rate.
Highlights:
Conclusion
That's all of our collection of Woocommerce Delivery Plugins today! Don't hesitate to choose for your online store the best suitable plugin and make it more stunning!
Thank you so much for reading! If you have any question, don't hesitate to comment below, we will reply as soon as possible!