With the sprightly development of Social Media platforms, nowadays they are considered a great place to expand and grow your business. You can take advantage of these platforms to reach out to a large of potential customers. In today's blog, we show you a list of 8 remarkable WordPress social media plugins that will help increase traffic for your WordPress site effectively.
The reason why you should use WordPress Social Media Plugin
If you are beginners, it is sure that you are not good at coding. So you find it difficult to show social icons, show social feeds on your website. However, with the support of WordPress Social Media Plugin, you completely do that by yourself. They allow you to display social icons, social login pages, social icons with links, social comments, social feeds, etc on your website without effort.
All you need to do is install one of the following plugins. Each WordPress social media plugin will come with various features for different purposes, so it is necessary to understand what you are looking for before installing a plugin. We listed some outstanding functions of each tool. Hence you can review it carefully before making up your mind.
Now, let's check them out.
Top Social Media Plugin For WordPress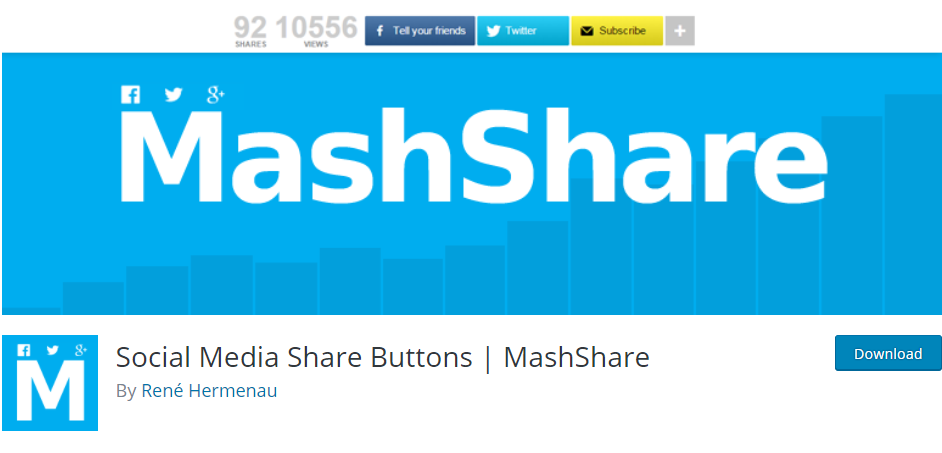 Mashshare is a professional and highly customizable social media plugin for WordPress websites. Here are some of the features of Mashshare:
Main features:
Highly customizable
Shortcodes
Show the Total Social Media Share count at a glance
Smart (virtual) share count function.
And more.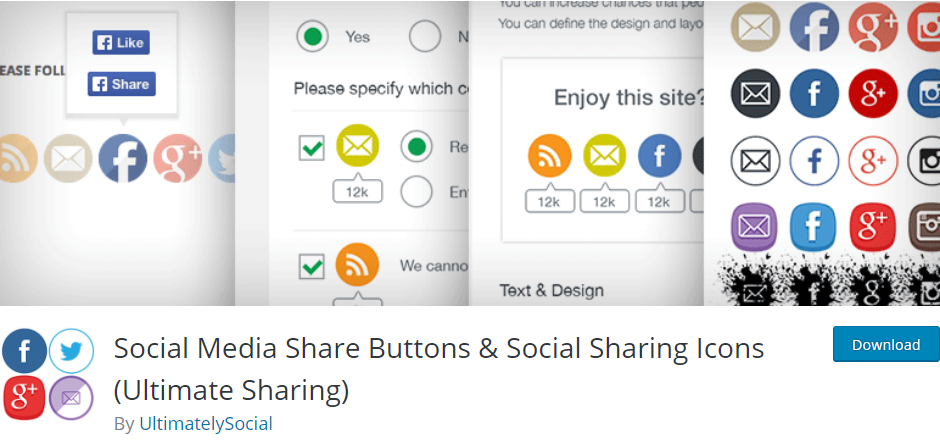 Social Media Share Buttons & Social Sharing Icons – one of best social media plugin for WordPress which allows you to add share icons for RSS, Email, Facebook, Twitter, LinkedIn, Google+, Pinterest, Instagram, Youtube, 'Share' (covering 200+ other social media platforms). It gives you 16 diferent designs for social media share icons.
Main features:
Many more social networks supported
More design styles
Themed design styles
Better social sharing and following features
And more.
Simple Social Media Share Buttons – Best Social Media Plugin For WordPress Websites which allows you to add set of social media sharing buttons( such as Facebook, Twitter, Reddit, LinkedIn and Pinterest, Google +1, or Viber) to your website. It is alsofully customizable and it comes with many excellent features to make it more flexible.
Main features:
Add social media sharing buttons such as Facebook, WhatsApp, Viber, Twitter, Reddit
Fully customizable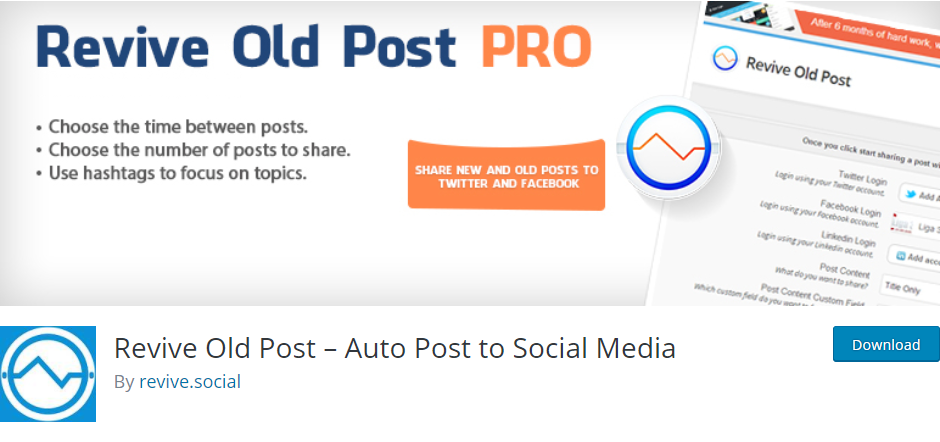 This WordPress social media plugin help you automatically share your old posts to promote your content. It allows you to set sharing interval and number of posts to share to drive more traffic.
Main features:
Share new and old posts
Use hashtags to focus on topics
Choose the time between posts
Integrated with Google Analytics
And more.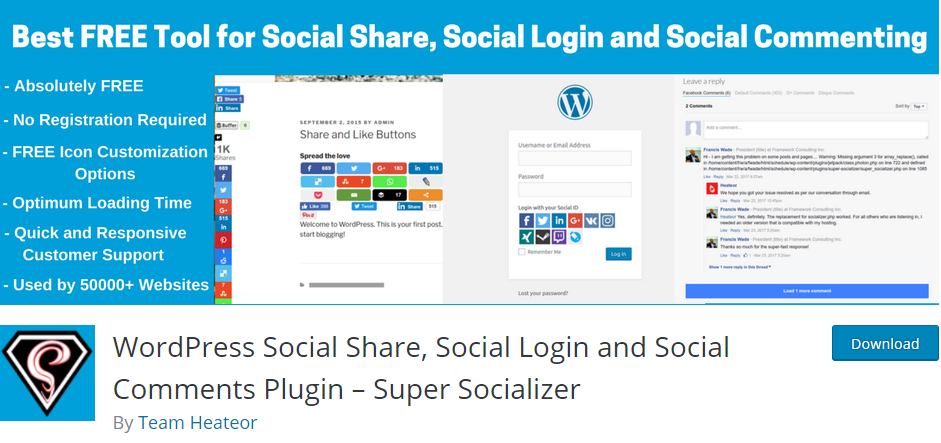 Super Socializer – one of best social media plugin which integrates Social Login, Social Share and Social Comments at your WordPress website in the easiest and simplest way.
Main features:
Social Share from around 100 social networks
FREE icon customization options
Enable url shortening to use in sharing
Mobile responsive sharing interface
And more.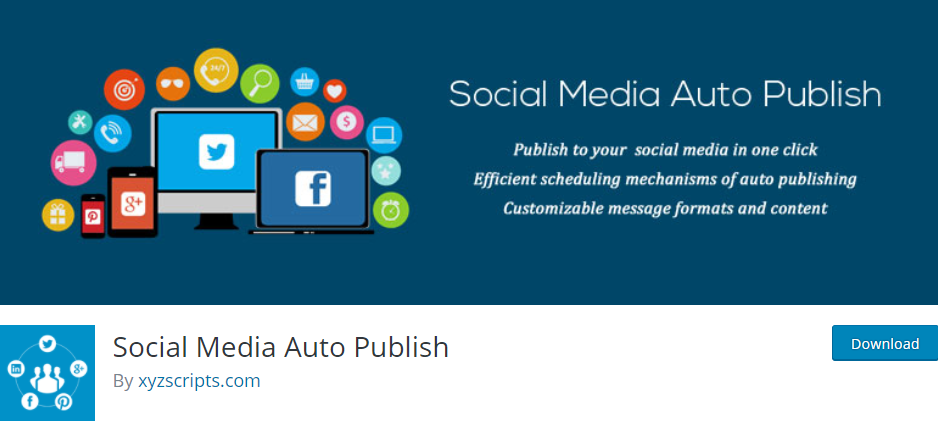 This WordPress social media plugin allows you to publish posts automatically from your blog to social media networks.
Main features:
Message format settings
Filter settings
Supported social media
Posting options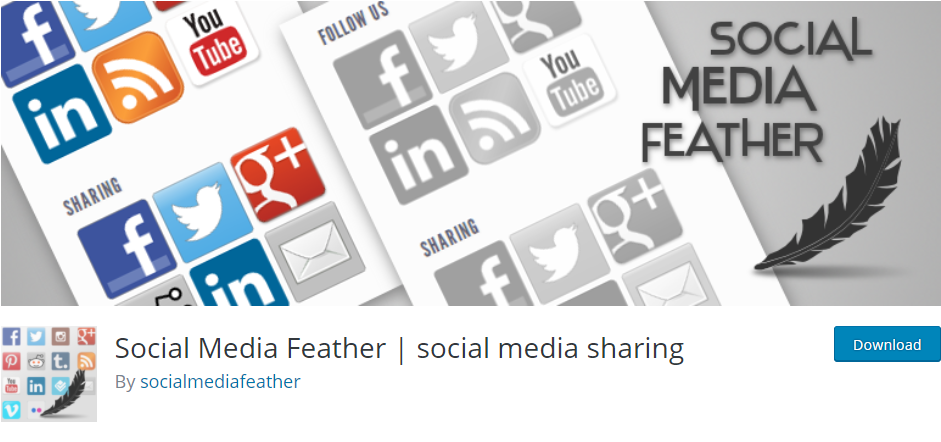 Social Media Feather | social media sharing – this is one of the best WordPress social media plugins that you should not ignore. It supports adding of social buttons that can easily be added to other custom post types.
Main features:
Integrated WordPress social sharing for all your posts
Supports all major providers of social features
Each social provider can be enabled or disabled
And more.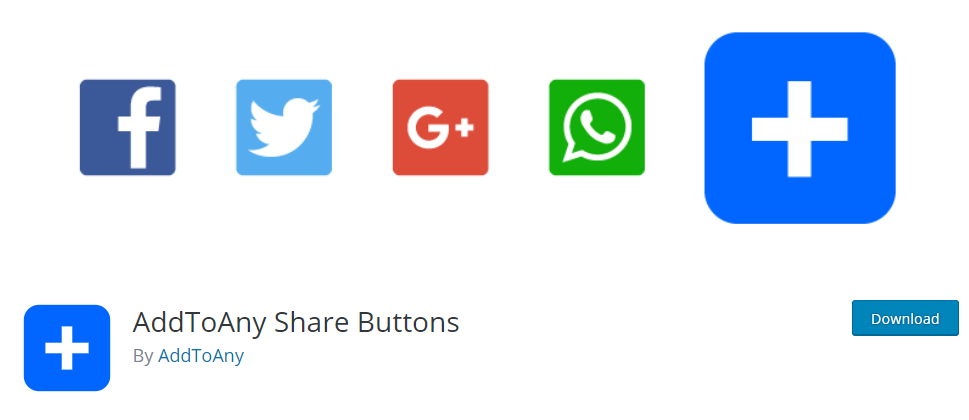 AddToAny Share Buttons – a wonderful social medial plugin that will help you share your posts and pages to any social media profile, then help you increase traffic & engagements.

Main features:
Vector share & follow buttons (SVG icons)
Pin It Button, Google+ Share Button and Google +1 Button
Counters — fast & official share counts in the same style
And more.
Final Thoughts
Hope this article helped you find the best social media plugin for the WordPress website. If you have any question about this post, don't hesitate to leave a comment below. And don't forget to share it with your friends if you find it useful! Furthermore, you can refer to free WordPress themes to create a wonderful WordPress website. Thanks!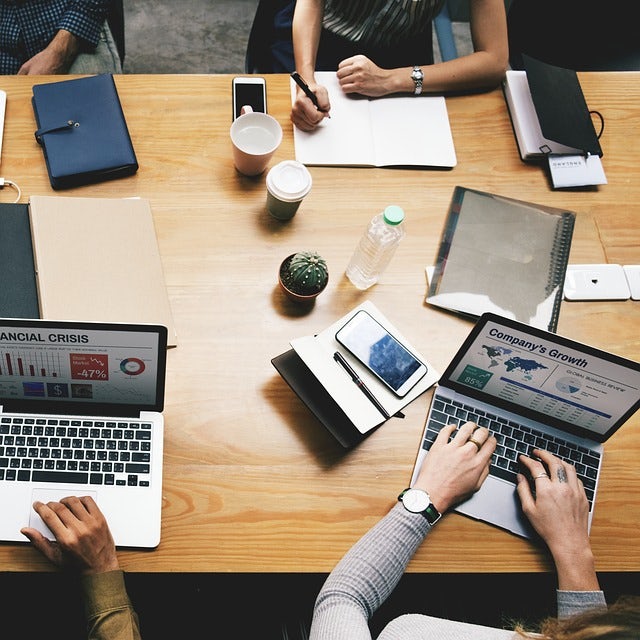 We're a Digital Team from EngineTemplate with 5 content experts. Our team has 5 years exp in open source Joomla and WordPress, we make daily blogs and build useful resources for everyone who is having issues with open source while using it.