Do you want to back up your files in a fast and effective way? Your wish will become real with some WordPress database plugins below.
Why should you use WordPress Database Plugin
If you are running a WordPress site, all important information such as posts, pages, settings, comments, etc will be stored in MySQL database. To make sure that your website always runs safely, you need to maintain and optimize your database regularly. Therefore, it is not easy to control and access, as well as backup them effectively. Luckily, the release of the WordPress database plugin will help you handle these tasks easier. Now, it's time for you to explore the list of suggestions below and choose the best option for your site.
Top Best WordPress Database Plugin

This is one of the most popular WordPress Database Plugin that enables you to simplify your restoration and backup as well. In addition, by using it, you are able to backup your files as well as database backups to the cloud and then save it just by a single click.
Provided features:
Easily duplicates or migrates websites
Multisite/multi-network compatible
Supports WP-CLI
Free dedicated expert support
Backs up non WP files and databases
More storage destinations
Database encryption
Advanced reporting
Highlights:
Works perfectly
Confidence builder
Simple

VaultPress is a powerful WordPress Searchable Database Plugin that enables you to back up any posts, pages, media files, dashboard setting or comment on your site easily. Besides, using this plugin, you can be sure because it protects you from malware, accidental damage, hackers as well as host outages.
Provided features:
Backup and security scanning service
Protect against hackers, malware, accidental damage
Backs up every post, comment, media file
Highlights:
Great
Fantastic product
Brilliant support

This is a free but powerful WordPress Database Plugin that gives you an ability to back up your files in a real-time. Using this plugin, you can enable or disable the phone home client. Moreover, a number of other features are also included in this plugin.
Provided features:
Optimizing database
Backups in tar, tar.gz, and zip format
Flexible storage to FTP server, Dropbox
Database and file backup
WordPress XML Export
Checking and repairing database
Sending logs and backups by email
Option to enable or disable the phone home client
Highlights:
Easy
Perfect Plugin
Very helpful

This plugin allows you to generate a log of the optimizations for your site easily. In addition, you can also use it to optimize all your websites in the network just through a click. It also enables you to remove revision of your posts, pages, and custom post types as well.
Provided features:
Weekly at a specific time
Optimize DB link in the admin bar
Deletes 'pingbacks' and 'trackbacks'
Clears the 'OEMBED cache'
Optimize Database' Icon in the admin menu
Deletes trashed posts, pages, and comments
And more
Highlights:
Easy to use
Works like a charm
A Decent Plugin

WP-DB manager enables you to optimize, repair, backup as well as restore your database. In addition, you can also use this plugin to drop tables and run the queries which were chosen as well. This plugin also includes automatic support of backing up.
Provided features:
Optimize database
Repair database
Supports automatic scheduling
Backup database
Optimizing and repairing of database
Highlights:
Great plugin
Best Backup Manager
A must-have

Participants Database is a must-have plugin for you to create and maintain a database. What's more, using it, you can also define all the fields of information that you desire to store for a record. You can also enter record in the WordPress admin section individually, then import with a CSV file and users can generate their own records.
Provided features:
Shortcode for inserting a configurable sign-up short form
Completing the sign-up form
Show a search form
Import CSV files to add large numbers of records
Email notification and confirmation
Email notification when a user edits a record
Searchable, sortable record listings
Highlights:
Great Support
Very flexible
Very well designed

WP CSV to Database is a powerful WordPress Database Plugin that you can use to add CSV file content to your WordPress database very quickly. Moreover, thanks to it, you can also add selective data to a specific database table.
Provided features:
Insert CSV file content into the WordPress database
Export any WordPress database table content
Bulk data import from CSV
Selectively insert data into a particular database table
Highlights:
Awesome plugin
Works like a charm
Saves time coding

This plugin helps you to export the data of your site to a CSV file in an easy way. After installing this plugin, you are able to capture form submissions that are from contact form 7. This plugin is also very lightweight and you can install and use it very easily.
Provided features:
No configuration is needed
Save Contact Form 7 form submitted data
Developer friendly & easy to customize
Display all created contact form 7 form list.
Export CF7 DB data in CSV file
Single database table for all contact form 7 forms
Easy to use and lightweight plugin
Highlights:
Very Useful
Easy to Use
Works perfectly
Conclusion
Have you chosen your loved WordPress database plugin? From our perspective, UpdraftPlus is a perfect choice because it not only is easy to use but also gives you a lot of powerful features. Thanks to that, you can manage your database efficiently. Hopefully, you enjoy this blog.
Moreover, if you are looking for a gorgeous, SEO-friendly, responsive design for your website, don't miss our free WordPress themes.
Thank you for your reading and see you in the next blog.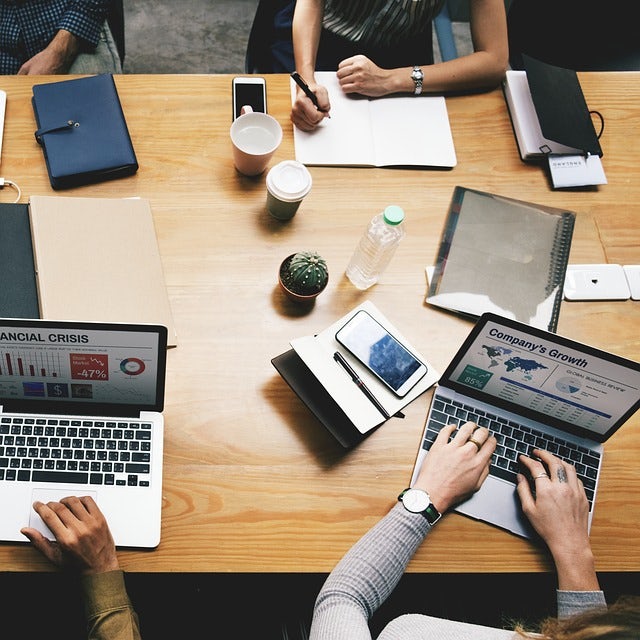 We're a Digital Team from EngineTemplate with 5 content experts. Our team has 5 years exp in open source Joomla and WordPress, we make daily blogs and build useful resources for everyone who is having issues with open source while using it.