Are you looking for the best suitable WordPress Client Portal Plugin for your site? If yes, you should read this article carefully because we are going to suggest a Collection of 8 Wonderful WordPress Client Portal Plugins In 2021. Now, let's start!
Is it important to install WordPress Client Portal Plugin?
We would have to admit that WordPress Client Portal Client is extremely useful and essential for your business, especially you are the service provider. It's due to the fact that WordPress Client Portal Client will help you improve your clients' experience significantly. In a detailed way, you can use this plugin to manage your specific content and restrict private content access among your customers as well. Besides, it also allows you to keep an eye on clients' actions and then give support immediately at ease.
Top 8 Serviceable WordPress Client Portal Plugins

First and foremost, let's take a look at Clustdoc Client Portal, one of the most powerful WordPress Client Portal plugins in the current market. Thanks to the support from this plugin, you are free to receive as well as receive the submissions from your clients and more drastically. Moreover, it also supports you to send reminder emails automatically, keep track of the safety of your clients' information, etc.
Benefits
No coding required
Automated reminders emails
Receive submissions

Client Portal comes with plenty of options for you to erect private pages that permit only the page owners to access its content. On the ground of that, you can protect your information and share them with oriented customers simply. In addition, this plugin also permits your clients to visit your site without completing a login or registration form. Last but not least, it is also compatible with shortcodes, so you can extend the possibility of this plugin dramatically.
Benefits
Create unlimited private pages
Shortcode support
No login or registration form requires

Ultimate Private Member Portal Lite is the third must-have WordPress Client Portal Plugin in this list today. By using it, you have the ability to add your content in the backend and permit your clients can see them via their memberships status, payment, etc. Furthermore, with the support of shortcode, you are free to show off your content in different ways.
Benefits
Private content for each user
Shortcode integration
Easy to use and customize

The following stunning but powerful WordPress Client Portal Plugin in this list is WP Customer Area. This plugin is a great tool for you to control and manage your private content as well as allow your customers to access them according to your need. You can share content as files, pages, and others without any requirement. Last but not least, you also obtain chances to put the level accessibility of the content for each client.
Benefits
Secure customer area
Private pages
Private files

SuiteDash is an ideal choice for those who are keen on creating websites where users can visit the SuiteDash environment directly without any request to sign to the SuiteDash Login Page. On top of that, thanks to the strong support from SuiteDash customers and Custom Domains, you are able to use your URLs. In addition, you also hold a chance to embed customized login to your site to improve its functionality.
Benefits
Easy to set up
Fully customizable
Update regularly

It would be the best solution for you to use Client Dash to track your WordPress admin. By utilizing this plugin, you can take full advantage of its features for creating and modifying the dashboard of yours and your customers. Besides, it also lets you customize and see your changes directly from the live preview before publishing. And, you also take full control of setting the level of content access for your customers, too.
Benefits
Customize admin menu
Customize the dashboard widgets
Customizable Admin Page

Ninthly, Client Power Tools is the following stand-out WordPress Client Portal Plugin that we want to mention. This plugin makes it easy for you to create a unique dashboard for each user in order to help them manage their works, private information, etc at ease. Along with that, your clients also hold a chance to receive your support in any case they have trouble.
Benefits
Enable/disable all non-core modules
New-client email
Client statuses

Finally, Clinked Client Portal comes with a simple design for you to install and use. This plugin assists you to control and share private content with your customers smoothly. Also, you can exchange messages with your clients in a secure way. Last but not least, Clinked Client Portal is always willing to support you to start collaborating, provide files and more content toward special customers.
Benefits
White-label platform
Everything in one place
Secure bank-grade security
Final Thought
To put it in a nutshell, each WordPress Client Portal Plugin contains its benefits and drawbacks. Therefore, you need to take them into account carefully before installing any of them.
If you are looking for advanced WordPress designs, let's visit our site at Free WordPress Themes.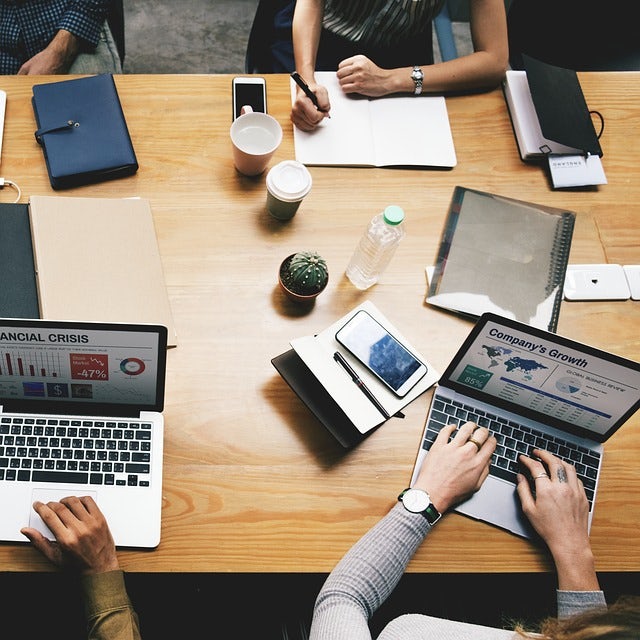 We're a Digital Team from EngineTemplate with 5 content experts. Our team has 5 years exp in open source Joomla and WordPress, we make daily blogs and build useful resources for everyone who is having issues with open source while using it.