Are you tired of your website running slow or dealing with unexpected downtime? It's time to switch to cloud hosting! With its flexibility and scalability, cloud hosting is becoming a popular choice for website owners. However, with so many options available, it can be overwhelming to choose the best provider for your needs. That's why we've compiled a list of the top cloud hosting providers to help make your decision easier. From security features to pricing and customer support, we've got you covered. Keep reading to find out which providers made the cut.
What are the differences between cloud hosting vs traditional hosting?
Cloud hosting and traditional hosting differ in terms of where websites are hosted. Traditional hosting involves hosting a website on a single server in a single data center. This is more suitable for small websites with less traffic and limited technical expertise. While cloud hosting utilizes remote servers and follows a pay-as-you-go model.
Additionally, Cloud hosting offers dynamic scalability, high reliability, and managed maintenance, whereas traditional hosting requires manual scaling, may have single points of failure, and involves self-maintenance. Cloud hosting allows for remote accessibility and flexibility, while traditional hosting is more restricted.
How to Choose the Right Cloud Hosting Provider for Your Business Needs?
In order to choose a cloud hosting provider for your business needs, there are several factors to consider. First, assess your business's requirements, including storage, bandwidth, and scalability.  Secondly, it's necessary to look for a provider with a strong uptime guarantee and excellent customer support.
Moreover, you also need to consider the provider's pricing and plans, including any promotional rates and the cost of additional services. Additionally, examine the provider's security protocols and data backup options to ensure the safety of your business's data. When choosing a provider with flexible plans, which allow you to scale up or down as needed.
Finally, read reviews and conduct research to ensure the provider has a good reputation within the industry. By taking these factors into account, you can choose a cloud hosting provider that meets your business needs and helps you achieve your goals.
List of Best Cloud Hosting Providers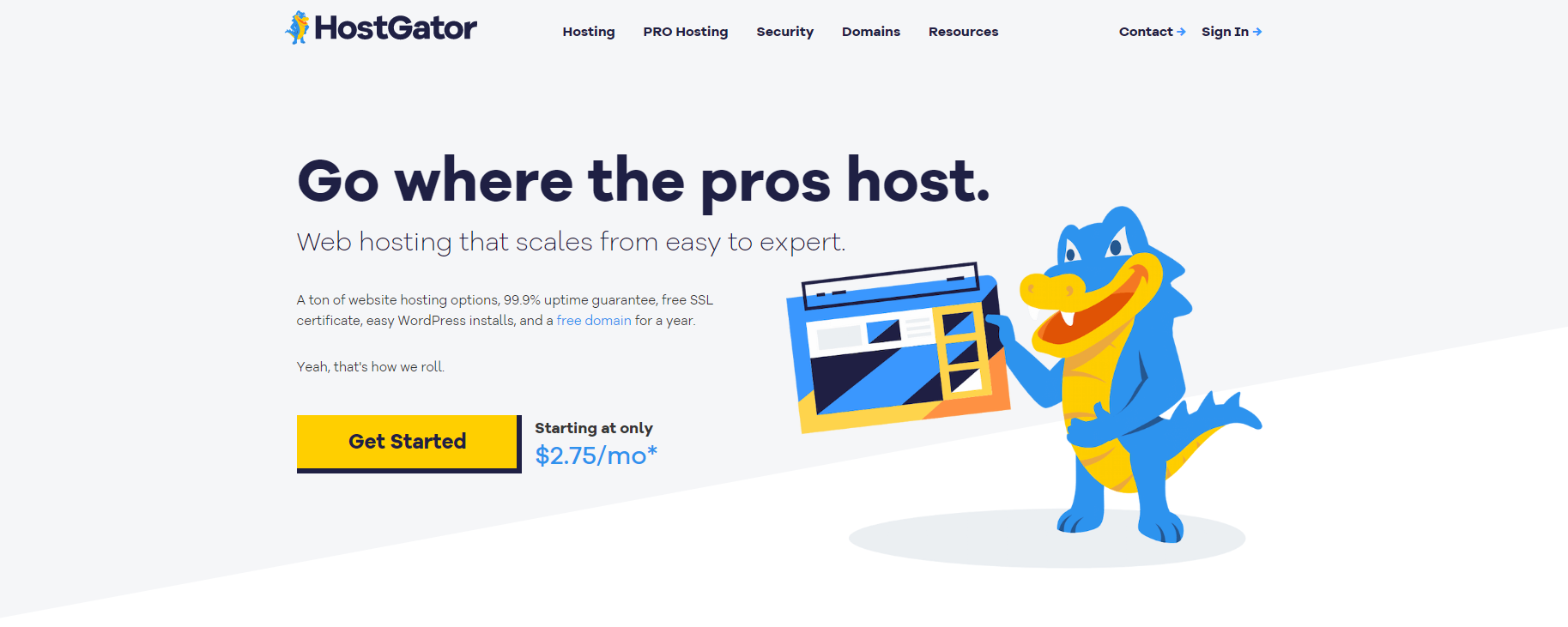 In our research, HostGator was ranked as the top web hosting provider. They are mainly recognized for their dedicated hosting plans, but their 99.99% uptime guarantees apply to all their hosting options. For those with extensive websites that have a significant amount of web pages or high-quality visual content, HostGator's unmetered storage can be very helpful. Additionally, unmetered bandwidth can assist in accommodating fluctuating traffic.
HostGator provides customers with three different cloud hosting packages that offer reasonable prices ranging between $4.95 and $9.95 a month. Additionally, users are able to create as many email accounts as they need, and HostGator gives customers the security of a 45-day refund policy.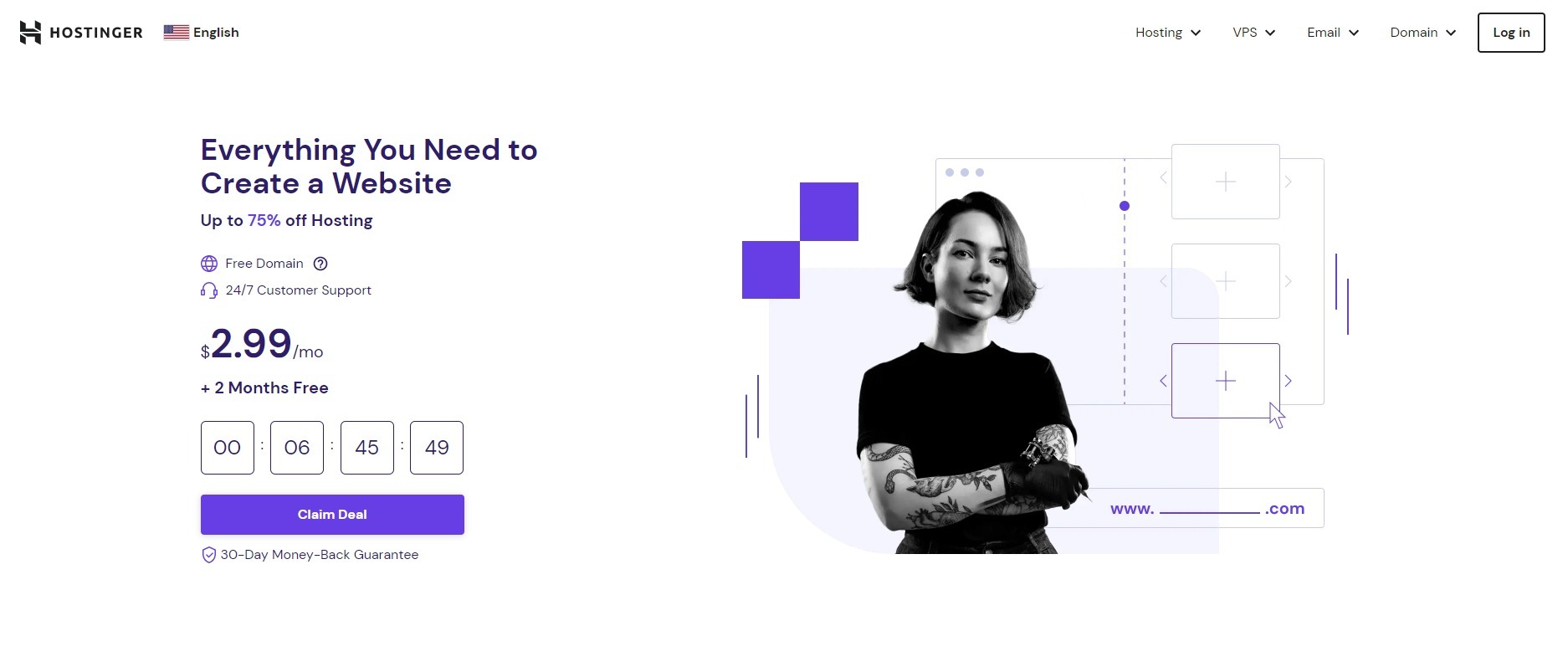 Hostinger provides users with three cloud plans that are available at reasonable prices and are equipped with outstanding features such as unrestricted bandwidth, improved speed from its individualized infrastructure, and the added benefit of a single free domain name. Hostinger's security measures are commendable, including a free SSL certificate for each plan, and an optional incorporation with CloudFlare for added security against hackers and malicious attacks.
Hostinger is notable for its distinct control panel that was developed internally unlike most of the providers on the list that use the popular cPanel software. The control panel designed by Hostinger is user-friendly, making it simple for beginners to use.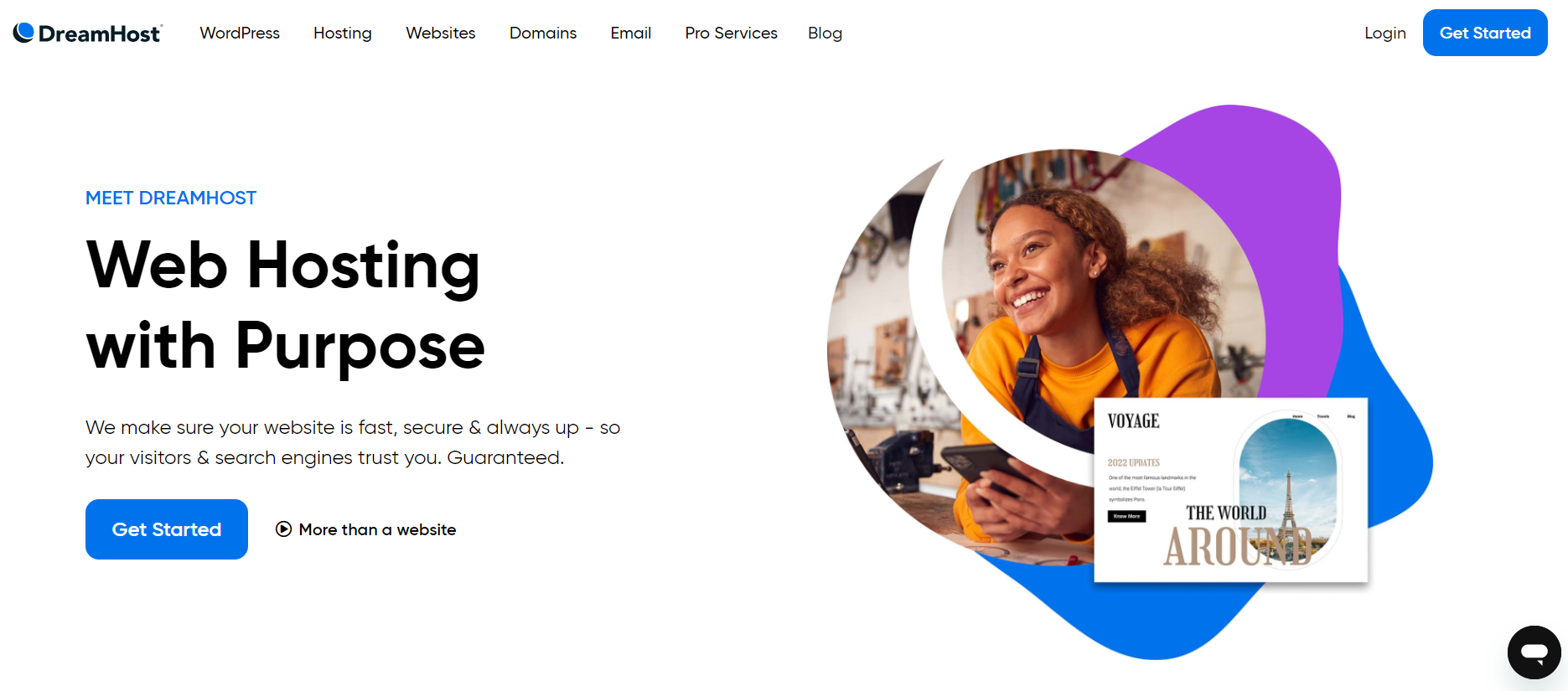 Another outstanding cloud hosting provider is Dreamhost which is perfect for beginners who are new to cloud hosting. In addition, it has a wide range of useful services such as shared hosting, VPS hosting, and fully managed dedicated server hosting. Moreover, Dreamhost has a custom control panel with a user-friendly interface, so it is easy for customers to manage their projects.
Its cloud hosting plans comes with plenty of powerful features such as unlimited traffic, bandwidth and storage, and daily backup. Further, it uses solid-state drives (SSD) that enhance website loading speed. By using Dreamhost, you can choose from its three cloud hosting plans including Basic, Business, and Professional. Its pricing ranges from $4.50/month to $12.00/month.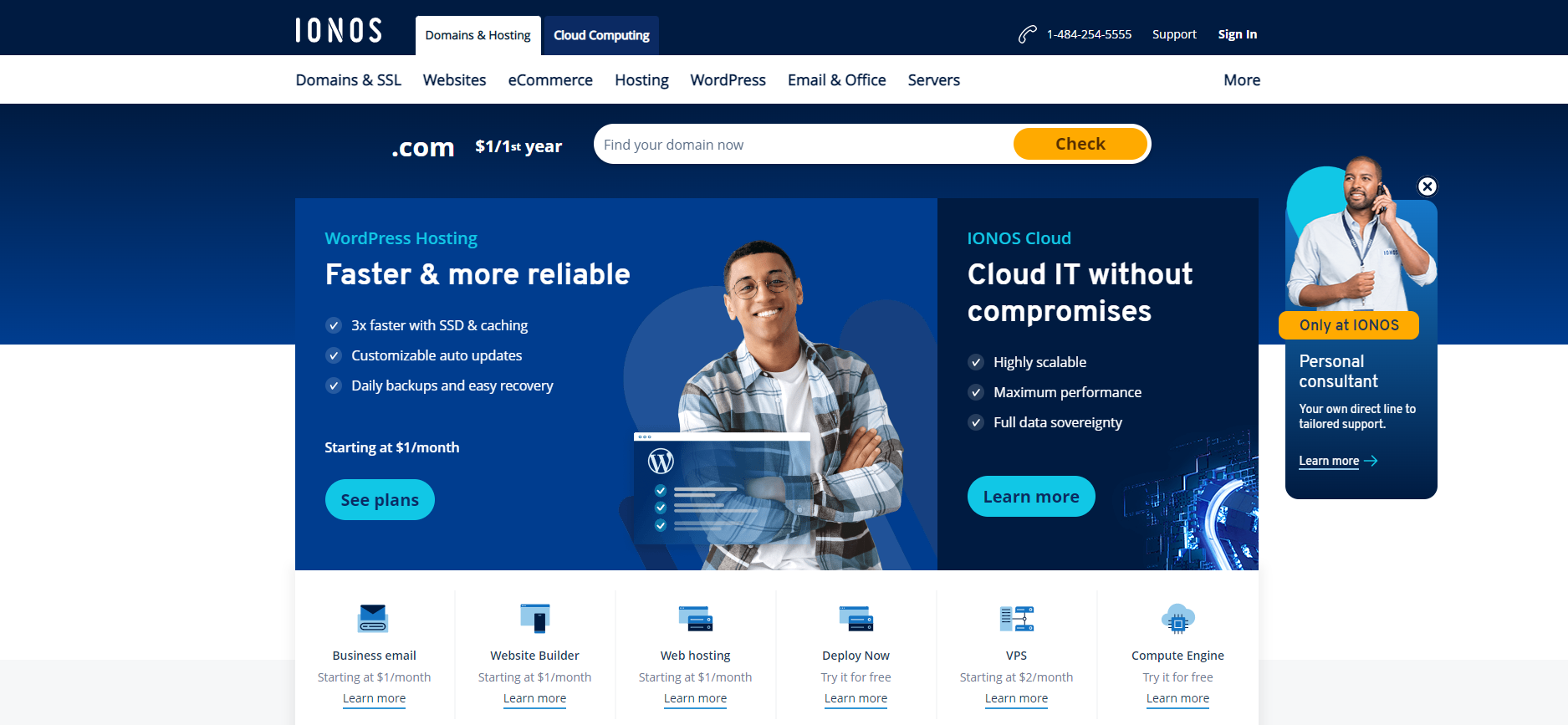 IONOS is considered one of the leading cloud hosting providers in the business. It is distinguished for its cost-effectiveness and dependability, as well as its user-friendly interface. IONOS is a great starting point for those who are new to cloud hosting, with prices starting as low as $1 monthly. Additionally, it has an impressive 99.99% uptime, which guarantees that your website will always be accessible to visitors.
If you are looking for a simple and uncomplicated service that still comes with excellent features, IONOS could be an ideal choice. Some of its notable features include unlimited storage and bandwidth, round-the-clock customer support, security measures like SSL certificates and firewalls, and an easy-to-navigate control panel.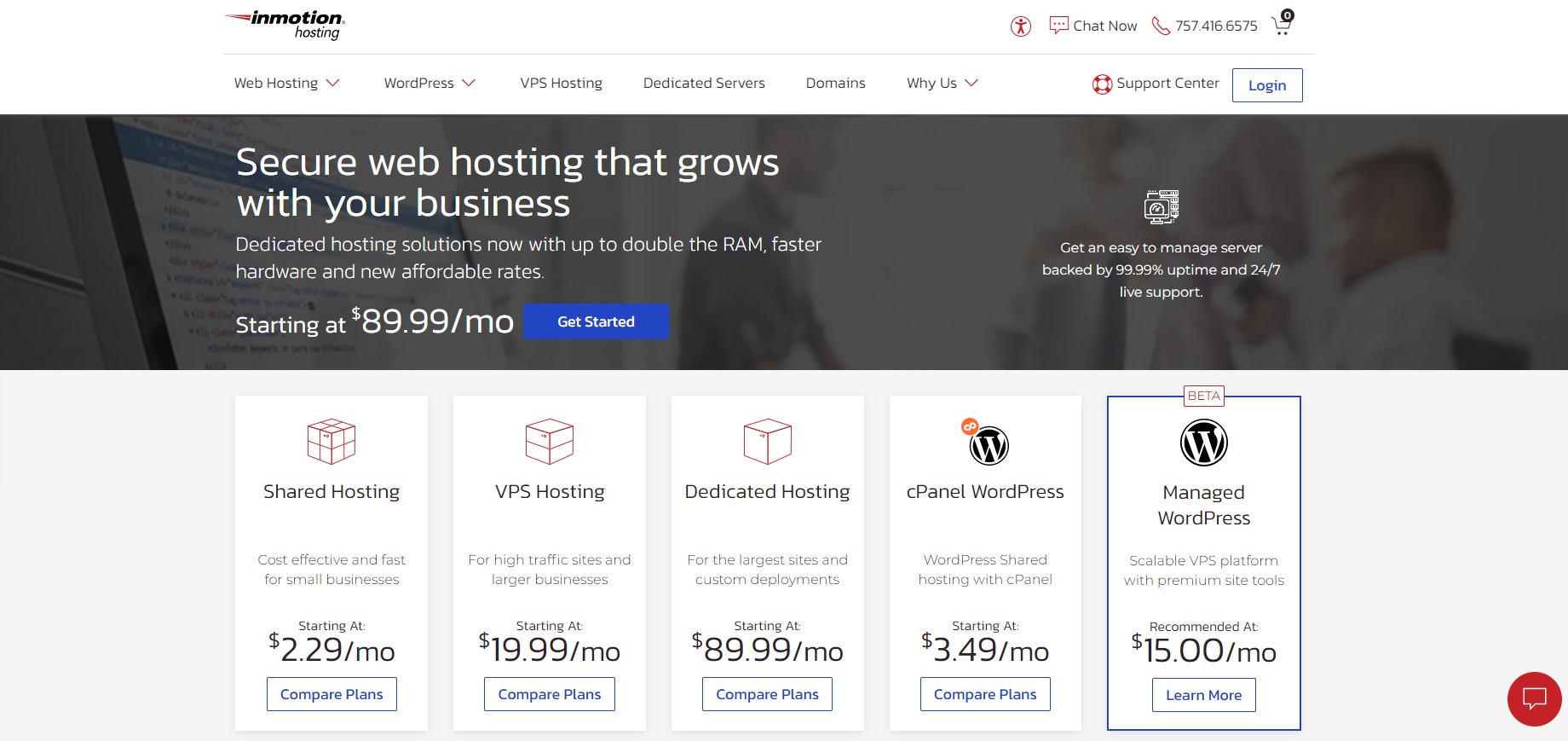 InMotion Hosting is a popular cloud hosting provider that offers good flexibility and customizability. It boasts impressive features including an anytime money-back guarantee that makes it stand out among other cloud hosting providers. InMotion Hosting is a highly scalable, reliable, and flexible type of hosting perfect for websites that experience hikes and dips in traffic. It provides up to 260GB of storage, 8GB of RAM, and 6TB of bandwidth, which is suitable for websites with medium to high traffic.
Moreover, InMotion Hosting also offers a free domain name, free SSDs, and a free SSL certificate to its clients. Their customer support services are top-notch, with a team of experts available 24/7. It is no wonder that InMotion Hosting made it to our list of best cloud hosting providers of 2023.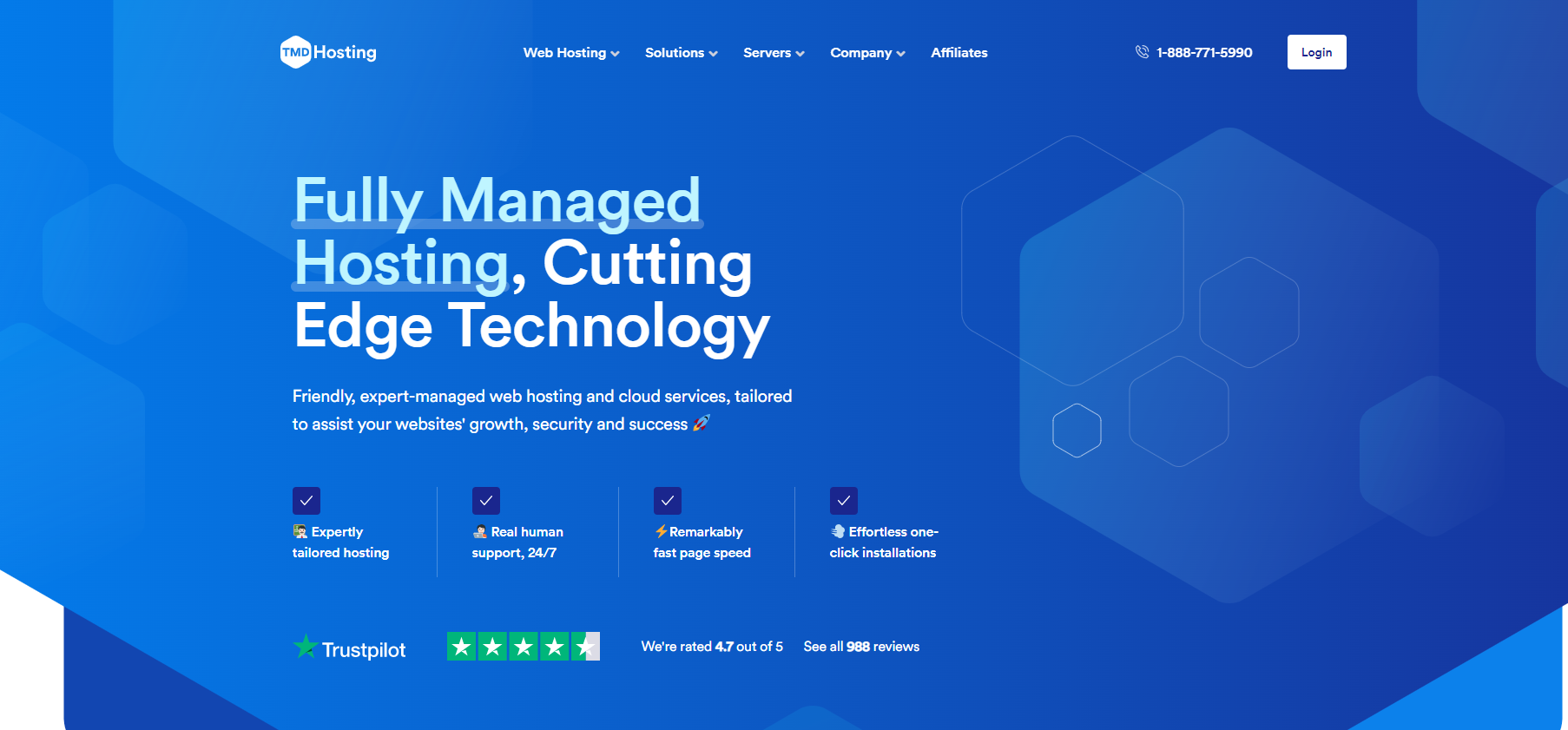 TMDHosting is an excellent choice for cloud hosting providers. They offer customizable plans, allowing customers to select the amount of storage and RAM required for their website. With their cloud hosting packages, TMDHosting provides a free domain name, free website transfer, and a 60-day money-back guarantee.
Further, TMDHosting ensures uptime of 99.99%, which is reassuring for businesses that require uninterrupted connectivity. They have 24/7 customer support to help with any issues customers may encounter. TMDHosting's fully managed hosting option is one of its distinctive features, offering regular backups, security updates, and optimization. This feature helps customers avoid the burden of constantly monitoring and maintaining their website. Overall, TMDHosting is a dependable and user-friendly choice for those seeking cloud hosting services.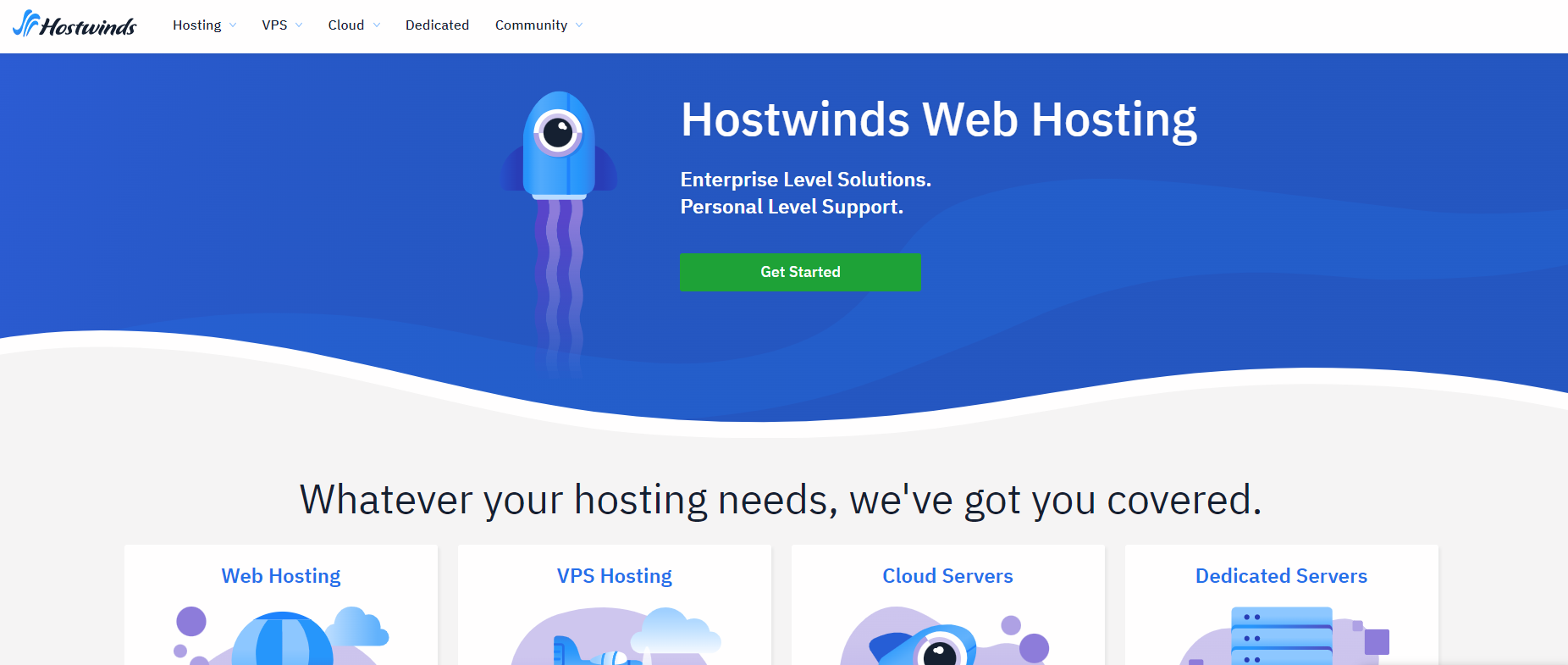 The last significant cloud hosting provider that you should not miss is HostWinds. By using this hosting, you can create custom web server runtime environments, which automatically adjust depending on their web traffic requirements. Additionally, it provides you with different pre-built configurations that are optimized for running prevalent platforms such as WordPress and Drupal.
HostWinds has a proprietary control panel for VPS management that uses snapshots, making it an ideal choice for development teams using Docker containers and version control. With various operating system options and enterprise firewall, SSD, and HDD storage options, HostWinds has all the features a web application might need.
Summary
Although there are a bunch of cloud hosting providers in the market, all mentioned candidates above are the best options for your businesses and individuals alike. Hopefully, you can choose the best provider that is suitable for your needs and budget. It is also crucial to note that cloud hosting involves trusting a third party with sensitive data, so it is essential to choose a reputable and trustworthy provider.
Last but not least, our website has plenty of beautiful, responsive, free WordPress Themes that will help you build a professional website without effort. Let's check them out.