Your Joomla site performance loading takes an important responsibility to keep your clients stay at your site longer, so it is really essential to optimize it for offering your visitors the best experience. In today article, we will introduce you 4 main steps to improve the performance loading. Give it a go!
1. Enable Cache from Global Configuration
At this step, please go to your site Control Panel Admin > System to find Global Configuration. Then you can enable cache at option "System cache".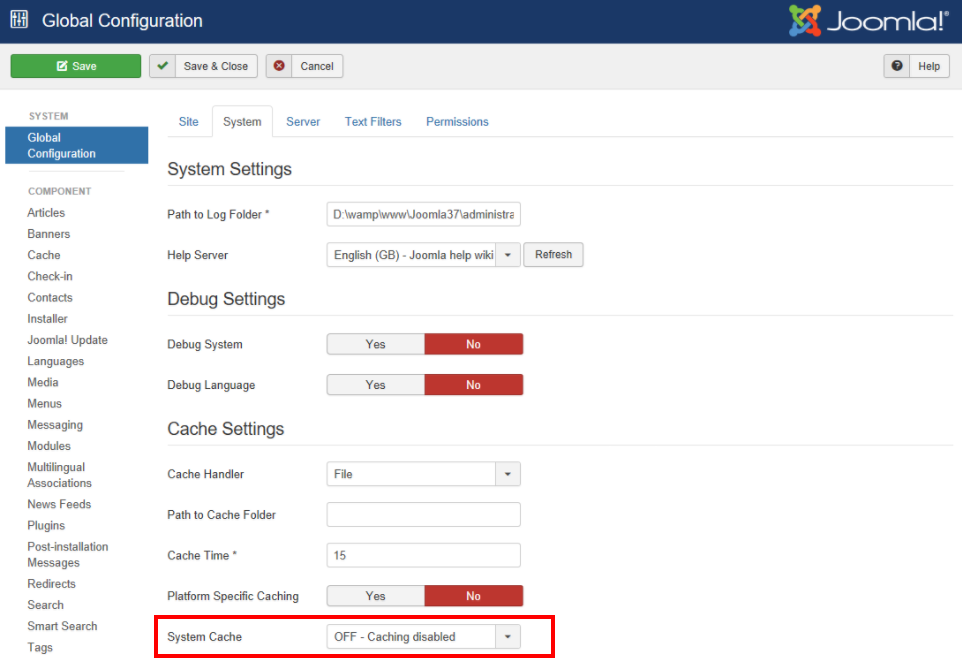 2. ENABLE MINIFY
We highly suggest extension JCH Optimize to enable Minify easily.

3. OPTIMIZE SCRIPS, IMAGES
Images and scripts are two of resources of Joomla site which are the heaviest. So, to improve the performance loading, you should optimize them as well.
4. Upgrade your hosting plan
If three steps above don't help to improve the loading page speed, you should consider of upgrading your hosting plan or changing it. We highly suggest Hostgator.
That's all of our article today. Thank you so much for reading! If you have any question, feel free to leave a comment below, we will reply as soon as possible!