Managing all activities on your WordPress site is not a simple task. However, with the assistance of a powerful WordPress blogs plugin, you can track anything that occurs on your site. In today's blog, we will share with you the top 8 outstanding WordPress logs plugin that you should try for your site.
The role of using WordPress Logs Plugin for your site
If your website has multiple users, using the WordPress logs plugin is a great idea to track all activities of users on your website. In addition, these tools also allow you to view actually what users are doing on your site including edit, update, login/logout, and much more. Whenever your website has suspicious activities, these plugins will send you an email notification. For these benefits, it is essential for you to use one of the best WordPress logs plugins below. Now, let's go over and pick one up.
Top 8 Best WordPress Activity Log Plugin

Firstly, one of the best WordPress Logs Plugins we would like to mention is WP Activity Log. By using this plugin, you have the capability to keep everything happening on your WordPress site. Moreover, it also lets you multisite networks with the WP Activity Log plugin to make sure user productivity as well as develop user accountability. Moreover, this tool will inform you of suspicious behavior before there are security problems.
Features:
See who is logged,
See what everyone is doing in real-time,
Log off any user with just a click,
Generate HTML and CSV reports,
Export the activity log in CSV (ideal for integrations),
Get notified via email of important changes,
Get instant SMS message notifications of critical site changes,
Search the activity log using text-based searches and use built-in filters to fine-tune the searches,
Store activity log in an external database to improve security
and much more
Highlights:
A lot of advanced features
Full-documentation
Powerful support

The plugin comes with a wide range of different features. Therefore, this plugin has gotten many good reviews from a lot of users around the world. Firstly, it allows you to control and track your site activities. Another great benefit is that you can know actually what users are doing on your website without effort. We can view that Activity Log Plugin is like an airplane's black box because all users' activities are recorded by it.
Features:
Able to get email notifications once an event you have defined (via rules) has occurred
Export your Activity Log data records to CSV
Export your Activity Log data records to the Export Personal Data tool
Solve this issue by tracking what users do
Easy to use and filter view on the dashboard of your WordPress site
Highlights:
Easy to use
Translation ready
Work effectively

With a user-friendly interface, this plugin is extremely easy for you to use and install. However, this plugin will bring you much great experience. The plugin is able to display recent changes directly on your dashboard or on a separate page. Moreover, all important events on your website will be reported for you such as login/logout, updated or deleted posts and pages,… Especially, when anybody tries to log in but failed. And then this plugin will prevent hackers from having bad behavior on your website.
Features:
Allow you to see who added, updated, or deleted a post or page
Get info when someone adds, updates, or removes a widget in a sidebar
See when a user login & logout. Also, see when a user fails to log in
View details about changes made in the different settings sections of WordPress
See when a privacy data export request is added, approved by the user
and much more.
Highlights
Translation ready
Full-support
Successful tool

Thanks to this plugin, you can save much time managing all activities on your website effectively. This tool is useful to follow your clients such as logged-in and non-logged-in users,…What's more, there are no cookies on your users' computers, hence this plugin requires no cookie opt-in from users.
Features:
Simple & intuitive
Powerful search
Compatible with WooCommerce and other user registration plugins
Tracks both logged-in and non-logged-in users (ie. unknown users)
GDPR / CCPA / privacy ready
All data is stored locally in your database
Highlights:
Free for download
Simple to install
Good performance

Another great plugin that you should consider is Activity Log For MainWP. This excellent tool can help you to track various activities on your WordPress website. Furthermore, you are able to know what is going on on the MainWP network & child sites. And you can know accurately what users are doing on the child sites that is also a significant feature of this plugin.
Features:
Keep a log of changes in the MainWP dashboard and extensions
See all activity logs from one central location, the MainWP dashboard
Know what your clients change on their business site without logging in.
Ease troubleshooting – no more guesswork
Better manage, secure & monitor your client sites
Identify suspicious behavior before it becomes a security issue
Stop all the customer blame games & have proof of what happened
Highlights:
Amazing tool
Work well
Premium version with many high-quality features

The final plugin in today's collection is WP System Log. After installing this plugin, you can experience many features. First of all, it allows you to see very detailed information on what clients are doing on your site so that you can block, alert the user to their wrong activities, or even log out a user immediately. Especially, it also lets you track any activities of the clients and investigate possible problems.
Features:
Very detailed requests log
Detail Search Filters
User Steps Behaviour Tracking
Disable User Sessions/Logout user
User Login Time and Session Time in WP
See Logged Users
Retroactive History System Log Export
View changes in posts revision
And much more
Highlights:
Compatible with all plugin
Easy control and manage
Work efficiently

Are you dealing with the problem of tracking user activity on your website? Then, this plugin is an effective solution for your site. It will help you track the activities of all users on your website. In addition, it automatically sends you a notification when having any users logged in.
Features:
All Free version features with detail logs
Modify what will be in tracklist instead of all logs
View log data in ascending or descending order
Only authorized user can delete log
Export log anytime in CSV format for future usage
And much more
Highlights:
Does not require any kind of extra setup
Translation Ready

After installing this useful WordPress error log plugin, there is a dashboard widget that displays the latest messages from your PHP error log. Moreover, it will automatically send you an email notification about newly logged errors.
Features:
Automatically detects error log location
Explains how to configure PHP error logging if it's not enabled yet
The number of displayed log entries is configurable
Sends you email notifications about logged errors (optional)
Configurable email address and frequency
You can easily clear the log file
The dashboard widget is only visible to administrators
Optimized to work well even with very large log files
Highlights:
Easy to use
Highly security
Conclusion
Honestly, although each plugin has its own advantages and disadvantages, if you consider and compare it carefully. We believe that you can choose the best one to help you solve your problems. In addition, don't hesitate to drop off our free WordPress Themes to update many fantastic designs for your website.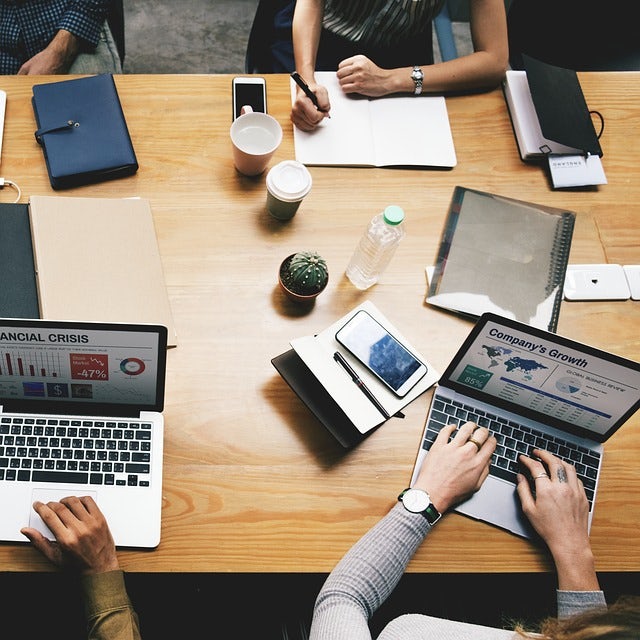 We're a Digital Team from EngineTemplate with 5 content experts. Our team has 5 years exp in open source Joomla and WordPress, we make daily blogs and build useful resources for everyone who is having issues with open source while using it.