Some server can get a notice "Err Empty Response". So you are able to fix this issue by following this.
Step 1: Go to WordPress dashboard > Elementor > Settings.
Step 2: Click on Advanced.
Step 3: Select Enable in the Switch Editor Loader Method, then Save changes.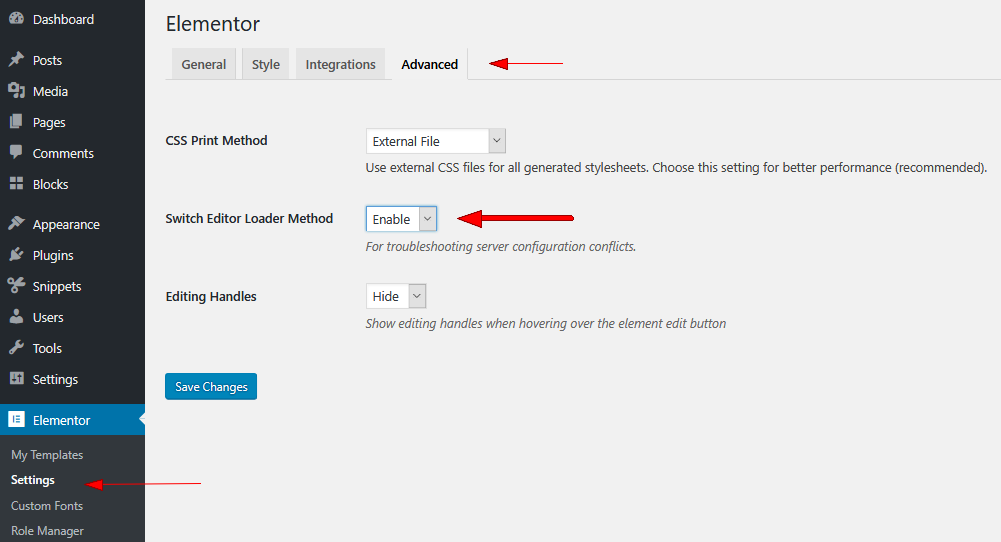 Notes: Switch Editor Loader Method is helpful in fixing "err_content_decoding_failed" and  "err_empty_response". Changing to this strategy will probably improve execution because the server doesn't have any difficulty reading long JSON code.
CONCLUSION
That's all we want to introduce to you. If you have any questions, remember to leave a comment below, we will answer as soon as possible.
Credit: Elementor Official