How to Create a Joomla Contact Us Page
Today I will introduce you to create a Contact Us page easily. Joomla defaults for you to do this.
Step 1: Create a Contact item using the Joomla 3 Contacts component
First you create the content of the Contact Us page. To do so, log in to the administration area, go to Components -> Contacts and click New button to create a new contact.

You assign a unique name to the contact and create a contact page. Next, click the Contact Details tab.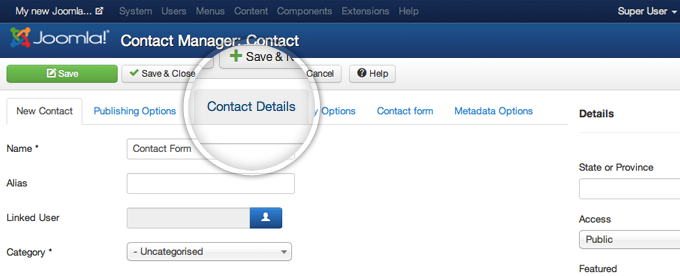 Next enter your contact information with a valid email address as it is contactable. When you fill out all the information, click the Save button on the left side of the page.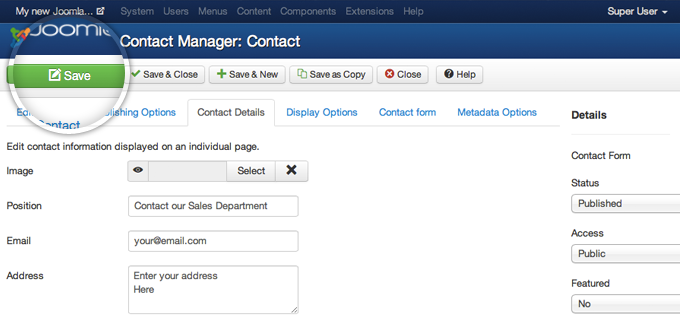 Step 2: Publish the newly created Contact
Now activate the contact form. You click on the red icon next to Contact to change the status. The icon will turn green and you will proceed to the next step.

Step 3: Link the Contact page in a Joomla menu
The last thing you do is add the Contact link to the website menu by going to Menu -> Main Menu -> Add Menu Item. I will for example add it to the main menu.

On this page there are few things you need to configure. First, click on the Select button next to the Menu Item Type field.

A lightbox will appear asking you to chose the type of menu item you will be creating. Select Contacts -> Single Contact.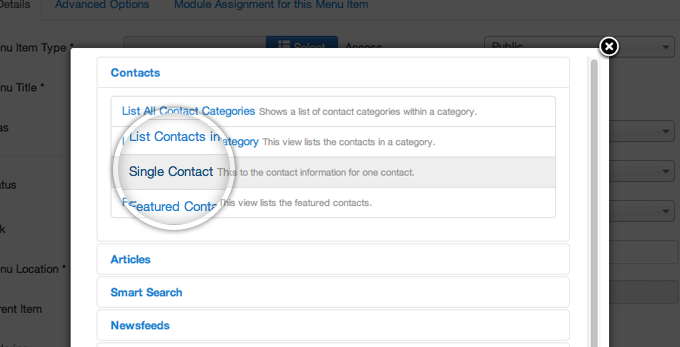 Now you need to specify the exact Contact item you want to display in that menu. To do this, hit the Select button next to the Select Contact field.

Select the form created through the default contact component of Joomla 3.

Select the title for that menu and it will be displayed on the website menu. Fill in the information and click the Save button at the top of the page.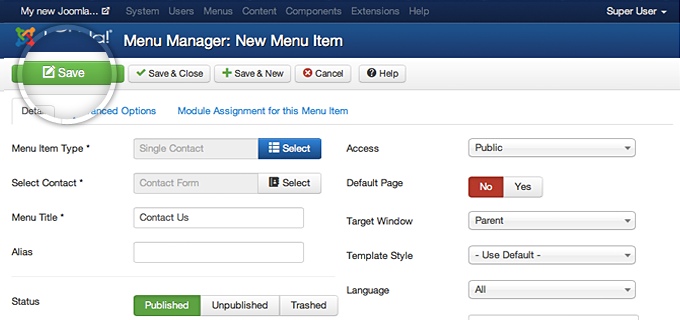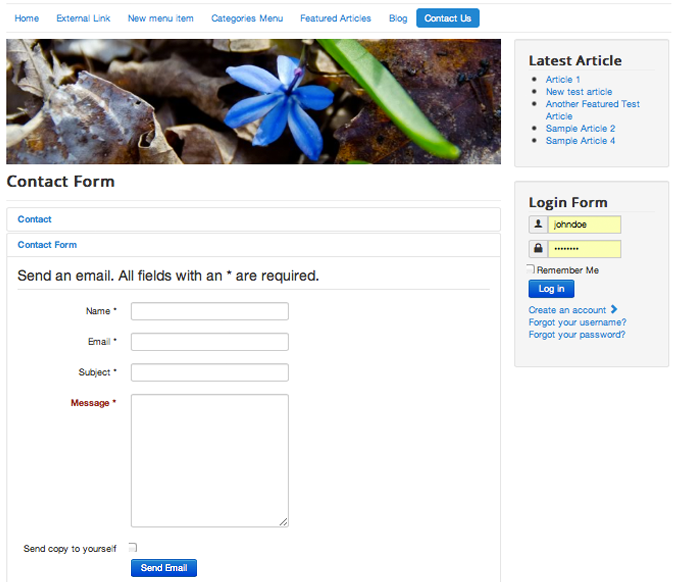 That's all!!! Let's build your website right now.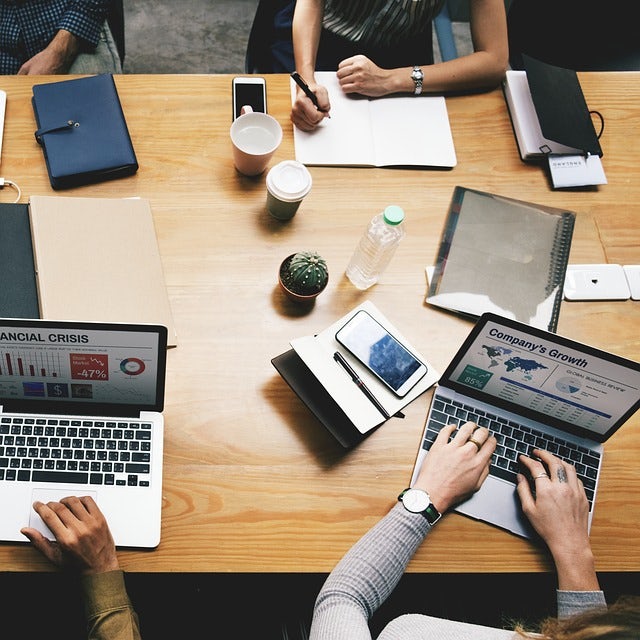 We're a Digital Team from EngineTemplate with 5 content experts. Our team has 5 years exp in open source Joomla and WordPress, we make daily blogs and build useful resources for everyone who is having issues with open source while using it.