Unfortunately, default WordPress doesn't allow users to change their username, so how can you change the Username in WordPress in your own wish? To help you deal with this question, we will introduce some simple ways to help you edit your username. Check it out!

Before going to 3 methods to adjust username, let's find out why it is important?
Why should you change the Username in WordPress?
There are various reasons explaining this alternative, however, we suppose the most crucial one is the security problem. You should own a more secure and unpredictable username that can avoid high-tech hackers effectively. Besides, altering your username is also necessary in case you want to transfer your site to others for business or other purposes. Additionally, using a username relevant to your brand or business areas also makes it easier for you to remember and reflect your style.
So, no matter why you want to change your WordPress username, we will give you 3 simple methods that can help you do this task immediately. Now, let's move to the main part, How to Change Username in WordPress?
How to Change Username in WordPress
Solution 1: Manually changing your username
As we mentioned above, you cannot adjust your username in WordPress. Hence, it's a good idea for you to create a new username and delete your current one with the same data except for the email address.
Firstly, go on Users –> Add News, fill out the username and other information, then click Add New User to create a new one. Don't forget to set your password is strong and choose the proper User Role( Administrator).
Note:
It's possible for you to set another email address and then change it to the current one when completing the process of creating a new username.
On the other hand, you can enter the email address in the same form with our example: [email protected] in case you are using Gmail. This is because even though you are likely to receive emails from the same inbox, WordPress will still consider two email addresses are different.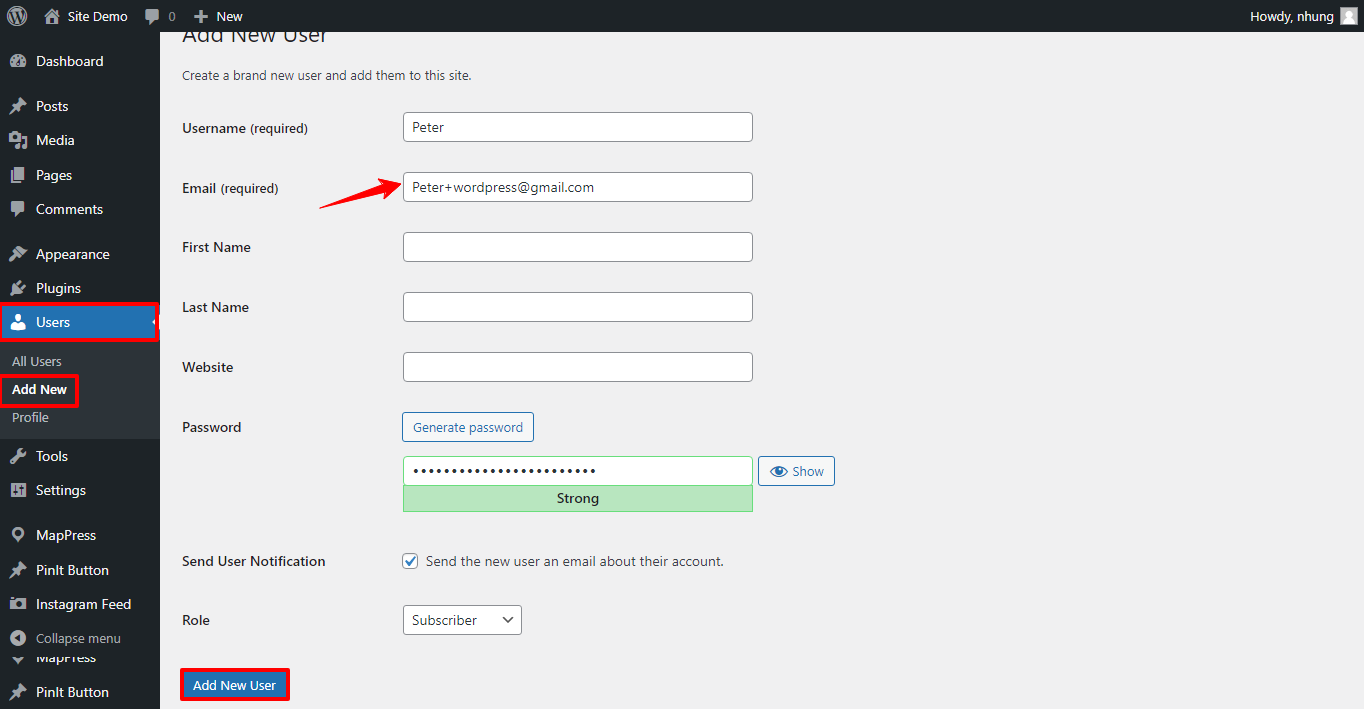 Now, log out to your WordPress and log in with the new user account. Thereafter, move to Users –> All Users, and remove the old username by clicking on the Delete button below the username.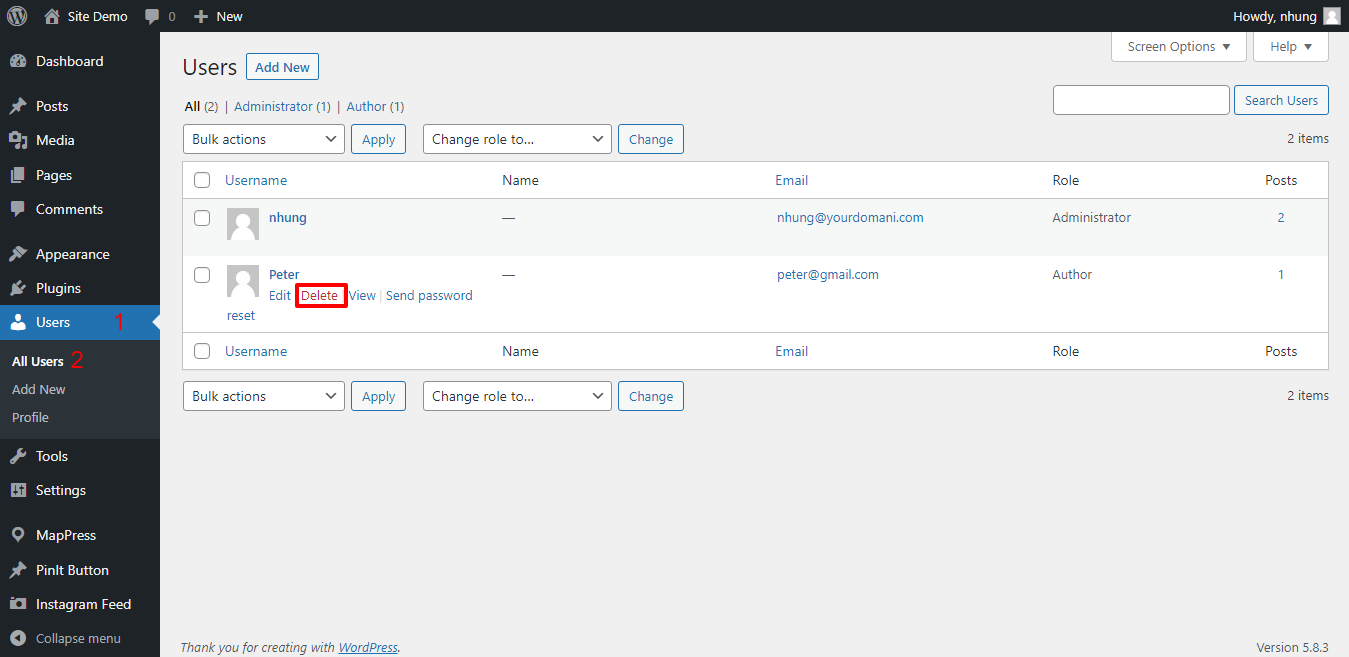 When clicking on the Delete button, a new window will open to confirm what you will do with the content produced by the old user, Delete or Attribute all content to another user. In this step, choose the Attribute all content to and select the new user that you already created. Don't forget to press the Confirm Deletion to save your changes.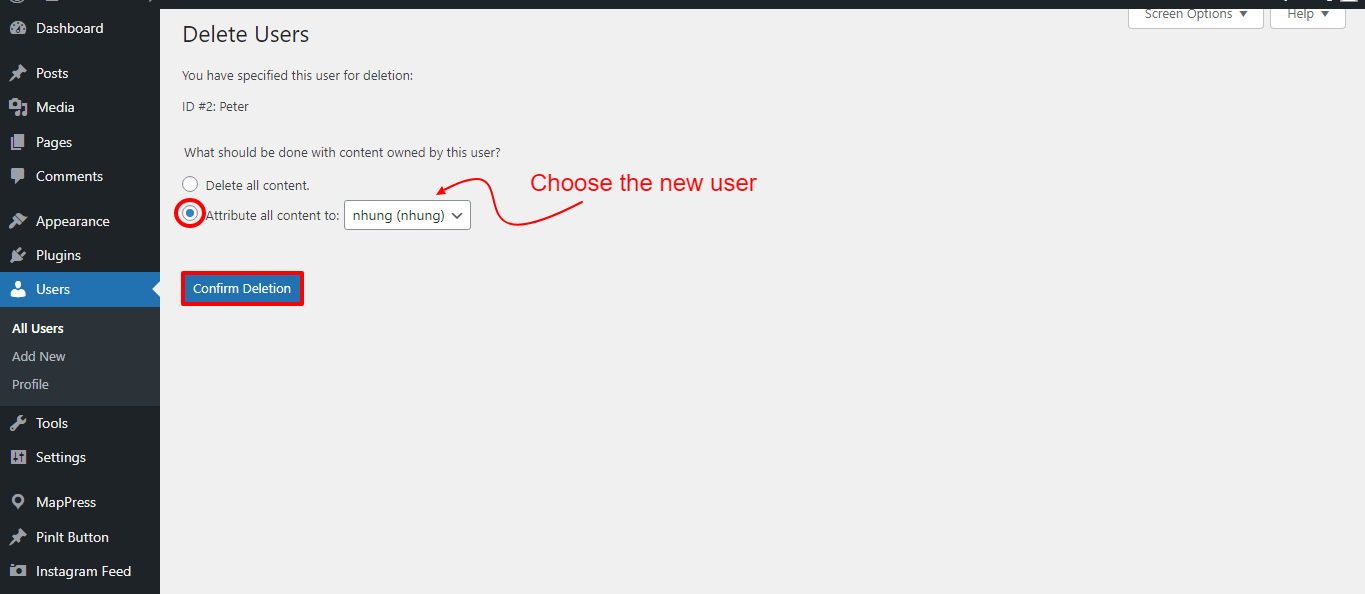 Solution 2: Using a Plugin to change your username
Another simple method to alter the username that we want to introduce you are using the WordPress plugin. We highly recommend you to use Username Changer, one of the most popular plugins to change your username.
Initially, you should install and activate the Username Changer plugin before changing anything by going on Plugins –> Add new and search for the Username Changer. After that, click on the Installation and Activate button to complete.
Now, it's time for you to navigate to Users –> All Users –> Edit the user that you want. In this place, you should scroll down to the Name section. Right here, you can see the option "Change Username" in the right of the Username box. Click on it, alter the username in your own wish, and remember to save your changes by selecting the option Save Username.

Subsequently, a new notification will appear to announce to you that your change has been succeeded.
This way is so simple without touching another part of your user data. And, you can deactivate or even remove this plugin after you are done.
Solution 3: Using phpMyAdmin to change your Username
You should pay attention to this method because it will modify your WordPress database. So, we suggest you to utilizing this solution in some special cases such as forgetting your username, password, or other forced situation.
In order to change the Username by this method, you need to log in to the web hosting database, cPanel. After successful access, look for and click on the phpMyAdmin section, and then choose the WordPress database of your blog or article belonging to open the WordPress database tables.
The default wp_users is a prefix of each tables' name located on the left-hand side, click on its icon(Edit icon) and alter the username in your own demand. Then, enter the new username in the user_login field.
To save your changes, click on the Go button.
End
To end up, it's advisable for you to carefully choose your username that is both unique and easy to remember not relevant to personal information. Hopefully, this article will help you modify your WordPress username easily.
If you are looking for more advanced WordPress themes and templates to build or upgrade your site, visit Free WordPress Themes to explore more!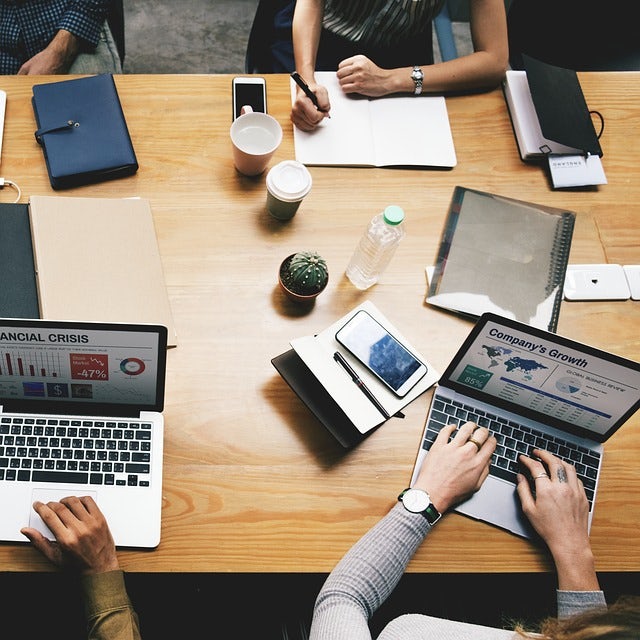 We're a Digital Team from EngineTemplate with 5 content experts. Our team has 5 years exp in open source Joomla and WordPress, we make daily blogs and build useful resources for everyone who is having issues with open source while using it.