Joomla Component Page
Today I will introduce you to how to create more complex content and add specific functionality at the top. You can do it through Component Manager.
Content created with Components manager
Component Manager has many options for adding more complex page types and other content to your site. Joomla 3 allows you to create special page types: Contacts, News feeds, Smart Search, and more Web links.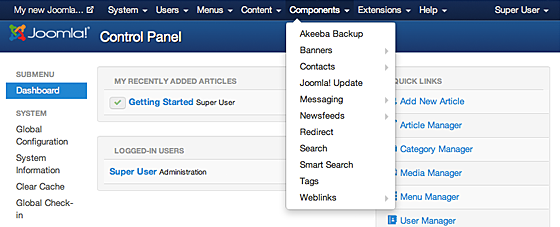 To create your news feed, go to Components -> New Feeds -> Feeds and press the big green button NEW.


Linking the content created with Components in the Joomla menu
To link content created with the Components manager in your website menu, you need to go to the Menu manager.

Once you click on Create New Menu Item you need to select the type of the Item you will add.

Find the corresponding line for the component you have used, for example if you are trying to create a Newsfeeds page, click the Newsfeeds link from the list.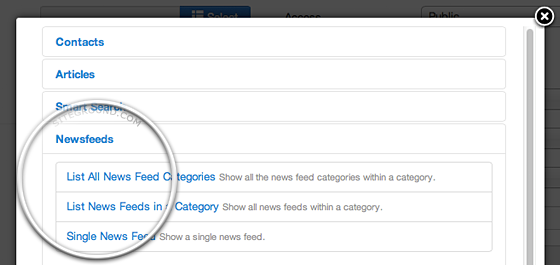 You need to select the exact feed by pressing the Select button next to Feeds and selecting New experiment created. Finally, click Save to publish on the site.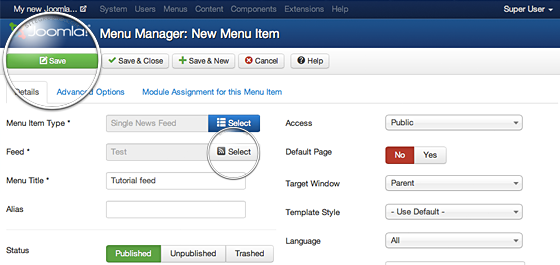 That's all!!! Let's build your website right now.