We all understand the importance of thumbnails on our site's appearance and the decision to visit the site of customers. If you create it well, there are more customers who are attracted by the thumbnail will come to your site. However, it is not easy work to deal with, but you will need the help of a featured plugin. In this collection of WordPress Thumbnail plugins today, we will introduce you to some great options to go with.
Why should you use WordPress Thumbnail Plugin to regenerate thumbnails?
By default, WordPress allows you to easily set the thumbnail for each post and page. However, the difficulty of this process is that it doesn't allow you to create customized image sizes. If you want to add your own custom image sizes, you have to add additional code to your theme's functions.php file.
In addition, whenever you change a new theme, you have to change the featured image for each post/page. This process seems to be complicated for beginners.
While using the WordPress Thumbnail plugin, you can handle all these issues. These tools will help you easily create custom image sizes but don't need to write any line of code or regenerate the correct thumbnail sizes for each post/page.
Moreover, they come with a wide range of features that even allow you to set multiple feature images for each post/page. And there are many other useful functions. Now, let's go over our blog to explore the best option for your website.
Top Reliable WordPress Thumbnail Plugin

An amazing WordPress Thumbnail plugin which allows you to make any thumbnail size you want for any number of images uploaded to the media library. Moreover, it is still possible to remove all the old thumbnails and earn more space for your website. Thumbnails current sizes' dimension can also be changed.
Provided features:
Change to a new size of a thumbnail
Remove old thumbnails
Make thumbnails on the fly
Change an available thumbnail size dimension
Change to a new WordPress theme
and more.

If you want to embed a video and create a thumbnail for it, this plugin would be great. It allows you to create thumbnails as well as encode files to the website easily. Besides, you can add some fields to a video which has been uploaded to the media library of WordPress.
Provided features:
Add fields to a specific video
JW Player 6
Strobe Media Playback Flash player of Adobe
Create a popup video gallery
Support Responsive HTML5 video player
Insert a video IDs comma-separated list
Highlights:
Works nice
Help save storage of your site.

After publishing a post, you can add a relating post thumbnail or customize thumbnail sizes as you want, showcase settings and relation's type. You can decide the number of relating posts, categories to show, the start date, and more.
Provided features:
Choose between 'thumbnail' and 'medium' size options
Specify custom thumbnail size/post custom field name
Sidebar widget of related posts thumbnails
Choose relation type, tags, categories
Provide shortcode
and more.
Highlights:
Easy to install and work well.

Another WordPress Thumbnail Plugin that we want to introduce is the Recent Posts Widget with thumbnail. This is a plugin that allows you to control thumbnails, post titles, excerpts, categories, etc. of the latest posts. Besides, a support tool is also provided with many translations so you can understand thoroughly the plugin.
Provided features:
Widget title
Posts are ordered randomly
Categories Label
Listed posts quantity
Post tutorial videos on Youtube
Provide many plugins that a blogger needs
Provide 4 sticky widget plugins
Set thumbnail width and height
and more.
Highlights:
Simple and efficient plugin
Easy to use and customize.

A strong WordPress Thumbnail Plugin that works like a "magic" to create for your site beautiful thumbnail automatically. This plugin helps you add photos to the site based on the posts' titles. It is also possible to do some configure settings for the automatic photos.
Provided features:
Customizable crowns
Configure more image banks and some settings for automatics images
Generate thumbnails
WPeMatico, CyberSyn compatibility
and more.
Highlights:

Crop-thumbnails is another powerful Thumbnails WordPress Plugin to edit the cropped photo crop region. Plus, you can choose any number of image sizes and crop a part of the selected photo.
Provided features:
Allow you to choose one or many image sizes
Access a crop-editor
Insert buttons to edit pages
Fully managed cropped image sizes.
Highlights:
Easy to use and work really well.

The last but not least, the best thumbnail plugin for WordPress we want to show you in this collection is from the I Thirteen Web Solution team. This plugin will be well-suited for WordPress site as well as blogs, it allows you to take one or many photos into a responsive slider. Admins can delete, edit and add photos to the site and make a slider preview before inserting slider to blogs.
Provided features:
Add, remove and edit slider images
Adjust the number of images
Set speed, visible images to the slider
Set the slide images with up and down
Unlimited Slider+Mass Images Uploads
Highlights:
Easy to use
Perfect customer support.
Conclusion
Using the best WordPress Thumbnail Plugin is a convenient method to create custom image sizes without touching any line of code. We expect that our blog will give you a great solution to resolve your problem.
Last but not least, we specialize in providing a wide array of stunning, SEO-friendly Free WordPress Themes. You can visit and choose the most beautiful design for your website.
Thank you for reading!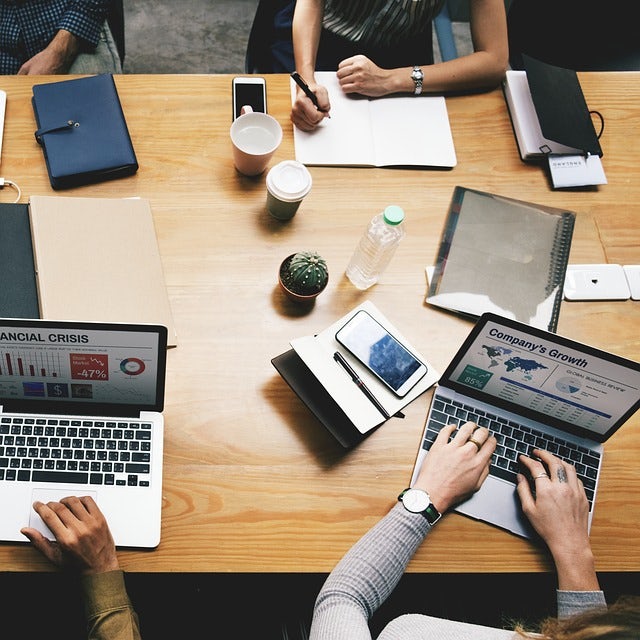 We're a Digital Team from EngineTemplate with 5 content experts. Our team has 5 years exp in open source Joomla and WordPress, we make daily blogs and build useful resources for everyone who is having issues with open source while using it.