Want to beautify your event page and supervise events on your site? These are top 6 Elementor events plugin you can consider!
Need a way to deal with create and supervise events on your site? With these helpful Elementor events plugin, you can rapidly make events or event lists, modify the style, etc. Read our article of top 7 Elementor events plugin to get for you an amazing Elementor events plugin!

Essential Addons for Elementor enables you to create your own event or integrate third party plugin into your site, such as Google calendar. You will be feel free to custom the appearance of events using numerous options to custom.
Key features:
Choose manual events source
Display Google calendar events
Custom background, text and style of event
Style event popup
Intergared with other third party plugins
And more

A simple but great plugin we want to introduce to you is Very Simple Event List. It can help you create simple event lists then display them using the widget. In addition, you can custom your list using settingspage or modify the shortcode if you want. This plugin supports for Elementor Page Buider plugin.
Key features:
Create event
Display past, current of all events using shortcodes
Change the featured image size
Change the number of events per page
Display events from a certain category
And more
Highlights:
Lightweight
Simple and handly plugin
Great plugin

Events Addon for Elementor contains needed tools to build an event website. With 30+ basic and extra widgets, you will feel free to create and custom lists of event post,  like, countdown, organizer, speakers, schedules, upcoming events, and so on.
Key features:
Custom style of conference
Two styles, counter for countdown
Two styles, title, date, timing, and short content for events
Infor box
Pricing table
Schedule tab
Call to action ticket
And more
Highlights:
Easy to use
Highly customizable

Event Tickets comes with simple way to accept RSVPs and sell tickets by setting PayPal. Although this plugin is not exactly integrated with Elementor, but it provides some shortcodes that you can add to your Elementor and it will display well.
Key features:
Add RSVPs or tickets to posts or pages
Users can buy tickets to events
View attendee information from the backend
Sell tickets using PayPal
And more
Highlights:
Highly customizable
Good looking calendar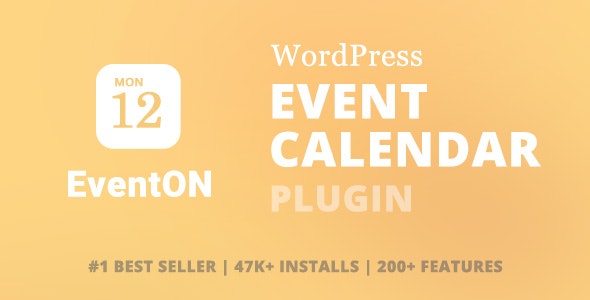 EventON contains numerous features that lets you create easily elegant event as well as manage them. It comes with 200+ available features such as add event images, customize repeating events, manage event location and organizers, and so on. It is not totally compatible with Elementor, but it also has shortcodes so that you can include in Elementor.
Key features:
Repeating event options
Set unlimited images for event
Unique shortcode generator
Add event to users calendar
Event category
And more
Highlights:
Fast and easily custom event look
Amazing appearance

HT Event is a simple but cool plugin that lets you create and display your events in anywhere using widgets. This plugin supports for unlimited number of events and is friendly with any kind of devices, that means it's responsive.
Key features:
5 styles of event
Carousel option in event single page
Display event by category
Color option
Detail page for event speaker
And more
Highlights:
Fully responsive
Mobile-friendly
Easy to use
Final thoughts
Those are collection of 6 helpful Elementor events plugin we want to introduce to you. Each plugin has its own advantage, so you ought to pick carefully which one suits your want. Thank you for reading this post and don't forget to vote if you like it!
Besides, if you are checking for a lovely Elementor theme for your plan, see our Free Elementor Themes to pick one!